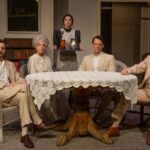 Long Day's Journey Times Union Article
Bridge Street Theatre opts for the full 'Journey' Eugene O'Neill's intense family drama gets three-hour treatment Joseph Dalton Nov. 2, 2021 Christopher Joel Onken as Edmund, Roxanne Fay as Mary, Taylor Congdon as Cathleen, Christopher Patrick Mullen as Jamie, Steven Patterson as Tyrone in Bridge Theatre's "Long Day Journey into Night." (Photo: Lisa Wood) COVID […]
Read More...
---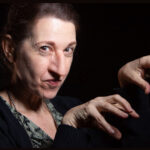 MY WITCH
In a surprising, fun, haunting, and delightful evening, Jean Tafler portrays Margaret Hamilton, whose Wicked Witch of the West has left an indelible mark on us all.
Read More...
---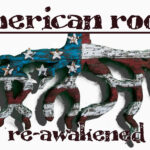 ---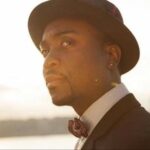 Charles Turner
Charles Turner presents a one-night only concert version of the project they've all been working on at Catwalk Institute, the very first airing of material from "Melanin; or, The In-Crowd", an exciting new musical theatre piece in its nascent stages.
Read More...
---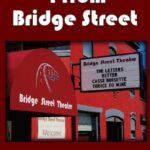 ---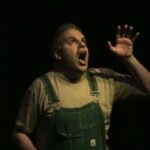 Archival Videos
In this time of crisis, what to do? Pull out some archival videos of shows that the founders of Bridge Street Theatre have done over the past 30+ years that we can legally post. We've been putting them on line as we can. Here's what we have so far. Check back often for more.
Read More...
---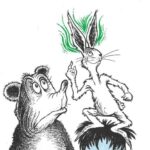 Bridge Street Bedtime Stories
While we're all hunkering down, Bridge Street Theatre is presenting a series of some of our favorite (and strange) stories for kids, read by Steven Patterson. Check back every week for more.
Read More...
---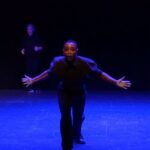 Bridge Street 2021 Winter Dance Residencies
Hudson Valley's Bridge Street Theatre launches dance residency program in memory of Anh-Tuyet "AT" Nguyen Our Winter residencies have all completed. Visit our YouTube channel HERE for the videos. Next up are our Spring Dance Residencies. CLICK HERE for details. 2021 Winder Dance Residencies Featured Projects BABYLIFT by Anh Vo Jabu Graybeal work in process […]
Read More...
---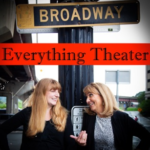 John interviewed on EVERYTHING THEATER
John Sowle is interviewed by Benita Zahn and Ellen Cribbs on their podcast EVERYTHING THEATER! CLICK HERE TO LISTEN "Talk about Everything Theater! John Sowle, co-founder of Bridge Street Theatre, literally does everything theater! John shares stories from his fascinating life with us and chats about his thoughts on theater in the pandemic."
Read More...
---
---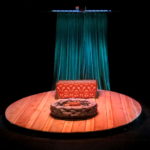 ---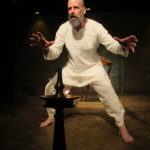 Viral Update as of April 1
To our Patrons and Friends John and Steven here, mostly hanging out at home and heading into the theatre every couple of days to pick up the mail to make sure everything's OK there. It's been sad and eerie to have our little gem of a theatre space sitting idle and empty, and we can't […]
Read More...
---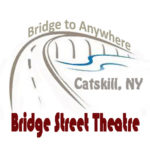 ---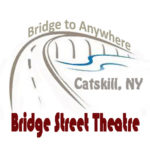 Position Available – Full Time Operations Manager at Bridge Street Theatre
Bridge Street Theatre Operations Manager Bridge Street Theatre (BST) is a not-for-profit tax-exempt corporation whose mission is to provide an intimate and affordable venue for the production of new, newly-developed, and unjustly neglected works of theatre, as well as imaginative and adventurous re-interpretations of classic texts. This space at 44 W. Bridge Street in Catskill, […]
Read More...
---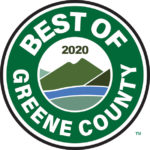 Business Advertising Opportunity
Business Advertising Opportunity Catskill's Bridge Street Theatre, two-time winner of "Best Theatre & Performance Space" at the annual Best of Greene County Awards, is about to embark on its seventh year of production. We're calling our 2020 Season "American Roots" – five magnificent plays exploring the American experience and all the things that connect us […]
Read More...
---
---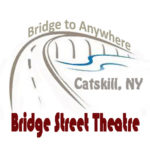 ---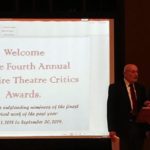 ---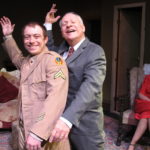 THE SUBJECT WAS ROSES – Reviews and Audience Responses
Official Reviews "Simply fascinating to watch … Hasn't aged a bit in the 54 years since it first was seen in New York … Having seen the original on Broadway and cherishing much of what I could recall, I was hoping for a passing good show here, but Hayle and her actors have given me […]
Read More...
---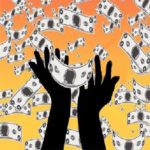 Fall for 50 Fundraiser
Announcing our Fall Fundraising Campaign, "Fall for 50." If we have your mailing address keep an eye on your mail for our fundraising letter. We really need your support to keep us in the black and help us get ready for a fabulous 2020 season. We're hoping to raise $50,000 this year to meet that goal. Please give whatever you can. Read below for details.
Read More...
---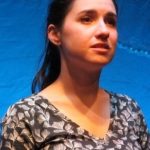 ---
Announcing Auditions for THE SUBJECT WAS ROSES
Seeking local AEA and non-union talent for: THE SUBJECT WAS ROSES by Frank D. Gilroy Theatre: Bridge Street Theatre, 44 W. Bridge Street, Catskill, NY 12414 (bridgest.org) Director: Flo Hayle First rehearsal: October 1, 2019. Rehearsals Tuesdays through Sundays. Opening/Closing: October 17-27, 2019.  Thursdays-Saturdays @ 7:30pm, Sundays at 2:00pm An open call will be held […]
Read More...
---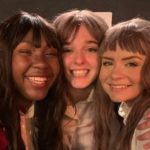 THE SHAGGS Reviews and Responses
Official Reviews "Bridge Street Theatre took on a beautiful, challenging, full scale musical that is rarely done, and deftly achieved a production that is not to be missed.  It is refreshing to come in to the theater in anticipation of seeing work that is new and unfamiliar to even the most avid musical theater fan. […]
Read More...
---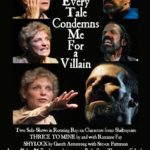 … And Every Tale Condemns Me for a Villain – Reviews and Responses
The show is getting raves from the small audiences who have discovered it. Please be among them! Roxanne Fay in THRICE TO MINE Steven Patterson in SHYLOCK "An astonishing tour-de-force accomplishment … It is a great gift to take another look at a familiar story and be so convincingly swayed with a bold, fearless interpretation […]
Read More...
---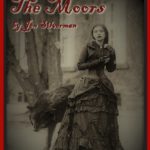 THE MOORS Reviews and Photos
Posting notices, reviews and production photos here for our production of  THE MOORS by Jen Silverman. The Critics "Enthralling! … What defines the word 'Outrageous?' I think it is Jen Silverman's play THE MOORS, now on stage at Bridge Street Theatre in Catskill, NY … This is, simply put, a delightful experience with something for […]
Read More...
---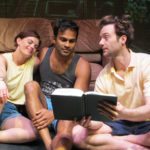 THE LETTERS: Reviews and Photos
Posting notices, reviews and production photos here for our world-premiere production of THE LETTERS by David Zellnik Production Photos "If you're anywhere near Bridge Street Theatre in Catskill, NY, take yourself, take a friend, take a lover, and run to see THE LETTERS! A World Premiere by David Zellnik. Beautifully written, acted and directed. Now […]
Read More...
---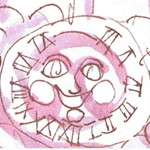 ---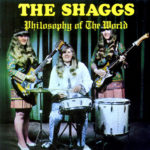 ---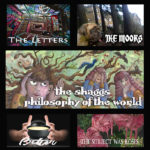 ---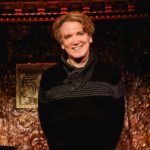 ---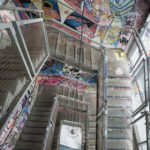 2019 Season Announcement Party
Come party with us! Tuesday, Dec 4 from 5 – 7 pm is our 2019 Season Announcement Party. Find out what we're up to next year, get a 2019 Season Pass for yourself and get a few more to give away for the holidays. Free snacks and drinks and great company.
Read More...
---
Reviews of Casse Noisette
"Casse Noisette" wins my heart … because the people are perfectly who they are intended to be thanks to five fine actors, an intensely visionary director and a superbly talented playwright." – J. Peter Bergman, BerkshireBrightFocus.com
Read More...
---
Reviews of There Is a Happiness That Morning Is
Review by Barbara Waldinger in Berkshire On Stage "Fascinatingly unpredictable … Imagine a play about the poetry of William Blake, one of the most complex writers ever known, written in rhymed couplets (like Blake's poems), featuring a pair of actors portraying university professors who have been lecturing on this poet for the past fifteen years. […]
Read More...
---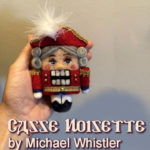 BST Announces Auditions for Casse Noisette
Photo/Resume Request for the world premiere production of Michael Whistler's CASSE NOISETTE Submissions from Equity, EMC, and non-Equity actors are currently being accepted by Bridge Street Theatre in Catskill, NY for its world premiere production of Michael Whistler's CASSE NOISETTE. Equity actors cast will be employed under a Special Appearance contract at $254/wk. No work […]
Read More...
---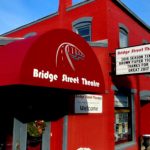 BST is looking for a Production Stage Manager
Just Announced Bridge Street Theatre is looking for a Production Stage Manager for the final four months of its 2018 Season, including the productions of There Is a Happiness That Morning Is, Driving Miss Daisy and Casse Noisette. Click here for job description and instructions for applying.
Read More...
---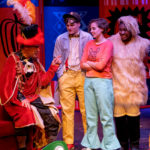 Review of Space Pandas in the Times Union
"Exuberantly performed and obviously a pleasure for the hometown audience, "Space Pandas" is a small, imperfect show chosen and staged with the right intentions and a generous spirit. There's a place for theater like that." Complete review here.
Read More...
---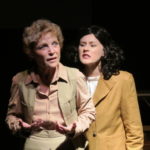 Albany Times Union Review of LENI is a Rave
Review: 'Leni' @ Bridge Street Theatre By Steve Barnes Published 10:53 am, Saturday, May 19, 2018 Roxanne Fay, left, and Olivia Howell in "Leni" at Bridge Street Theatre. Photo: John Sowle Though Sarah Greenman's drama "Leni" is a dozen years old and considers events that began more than 80 years ago, it has immediate contemporary […]
Read More...
---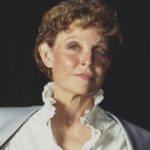 ---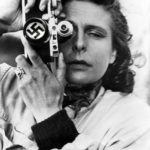 Chronogram's May Issue Features Leni
"Leni" Opens at Bridge Street Theatre May 17 A play about Hitler's favorite filmmaker By Briana Bonfiglio   Infamous director Leni Riefenstahl is the subject of Sarah Greenman's play, "Leni," which will be staged at Bridge Street Theater in Catskill this month. Bridge Street Theatre in Catskill will present "Leni," a play that captures the […]
Read More...
---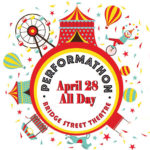 Performathon Update
Bridge Street Theatre announces the line-up for its Performathon fundraiser Saturday, April 28 from 10AM – 10PM. We start the day with the amazing Sean, the Prankster, Magician. Then Todd Whitely brings his Dance Class from Athens Cultural Center to our stage. You can join in or just watch the fun. Other highlights, Pete Wagula […]
Read More...
---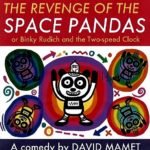 ---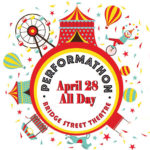 ---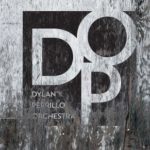 Just Announced. A June Weekend of Music.
The Dylan Perrillo Orchestra, Saturday June 9 On Saturday evening June 9th the Dylan Perrillo Orchestra brings his eleven-piece Orchestra, a collection of musical friends out of Albany, New York, to Bridge Street. The group performs music ranging from 19th century operetta to dance hits of the 1920s-1950s to modern original compositions making their live […]
Read More...
---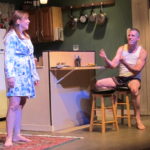 Review from B.A. Nilsson in Words and Music
"Heartbreakingly wonderful … Frankie and Johnny in the Clair de Lune is a two-hour master class in discovering our secret selves, delivered with discursive dialogue that's whip-crack smart, but it requires a creative team that's as smart as the script. The stellar production at Catskill's Bridge Street Theatre puts two fabulous actors on a set (designed by John Sowle) just stylized enough to alert us from the start to expect touches of fantasy … This is a magical love story with enough comedy to remind us of the truth in this tale. And it's a terrific display of creative talent." B.A. Nilsson, Words And Music
Read More...
---
Another great review from Macey Levin on Berkshire on Stage
"Patterson and Rehn play off each other with nuance and assurance. They are real people who sound like real people… some times articulate, some times at a loss for insightful expression. Their reactions to the other's revelations are either sympathetic or minimizing, underlining the pain of their own lives and their respective inability to empathize […]
Read More...
---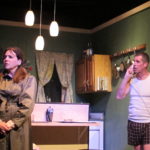 Times Union review of Frankie & Johnny — another rave.
"The two-character play, as performed in a new production that launches the 2018 season at Bridge Street Theatre, is both immediate and timeless. Under the direction of Sara Lampert Hoover, the production feels vibrant, raw and real, and it is by turns lusty and tender. In roars and whispers, it makes a plea for love being worth the risk no matter how much it's wounded you in the past." – Steve Barnes, Albany Times Union
Read More...
---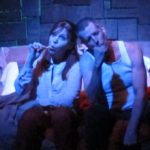 Our first review of FRANKIE & JOHNNY is a rave
"The most timeless piece of lovely romantic fluff produced by a major author in the latter half of the 20th century and a play always worth reviving and revisiting. At Bridge Street Theatre in Catskill, New York, a lovely couple of actors are giving this play everything it needs and a bit more into the bargain … This attractive, well-played production gives the McNally treasure all the life it has any right to expect." J. Peter Bergman, Berkshire Bright Focus
Read More...
---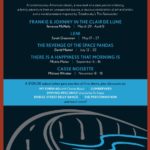 ---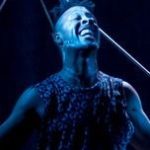 ---