February 2015
February Featured Magic in the Speakeasy Magick Balay and Buddies Star of the Discovery Channel's close-up magic show, Close Up Kings, Magick Balay, performed with New York City magicians Dave Murillo and Steve Dane and local Windham favorite Sean Doolan. Featured in Catskill's The Daily Mail Before andAfter Click here to see Magick in action […]
Read More...
---
March 2015
Kaliyuga Arts presented a benefit for Bridge Street Theatre Lark Eden by Natalie Symons Directed by John Sowle with Lora Lee Ecobelli, Molly Parker Myers and Louise Pillai Told through a series of letters, LARK EDEN begins in the Depression Era and traces the lives of three small-town Southern women through the early years of […]
Read More...
---
In the Speakeasy in April, 2015
Kaliyuga Arts presents OUT OF THIS WORLD A Wild Performance Double Header UP FROM THE GROUND Written and Performed by Dan Carbone SIGN FELT! (a show about nothingness) Created and Performed by Alexandra Tatarsky Friday April 10 @ 7:30 pm Saturday April 11 @ 7:30 pm Sunday April 12 @ 2:00 pm CARELESS RHAPSODY The Wit […]
Read More...
---
May 2015 Events
Heart's Content Ensemble SundayMay 3 @ 3 pm An Evening with John DeRosalia Saturday, May 9 @ 7:30 pm Kaliyuga Arts presents Home Fires Burning Created and Performed by Roxanne Fay Two Weekends — May 15-24 Fridays and Saturdays @ 7:30 pm Sundays @ 2:00 pm Press Photos Here "If theater matters to you, if […]
Read More...
---
Events in June 2015
Blue Horse Repertory Company presents a special benefit performance for Bridge Street Theatre Threeby Tennessee Friday, June 5 @ 8 pm An Evening with Jon B. Woodin Saturday, June 6 @ 7:30 pm Kaliyuga Arts presents The First Show in the Bridge Street Theatre Raw Space The Epic of GilgameshAdapted and Performed by Steven Patterson […]
Read More...
---
July 2015
Big Works in The Big Room Click here for a great review of the show in the Almanac Weekly A Display of Large Scale Sculptures by Matt Bua, Rita Dee, Jimmy Tim Fry, Chris Hawkins, Harry Matthews, Bob Schuler, Marc Swanson, Carol Swierzowski, and Richard Talcott For an Appointment call  518-943-3818 Participating Artists and Works […]
Read More...
---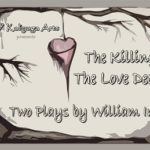 August 2015
Through August 29. Big Works in the Big Room
August 14 – 23. The Killing and The Love Death
August 22. A Special Benefit Concert by Riot with Three
Read More...
---
September 2015
September 4-6. Dirty Paki Lingerie
September 19. Third Ear with Michael Moss
September 21. Quiles & Cloud
Read More...
---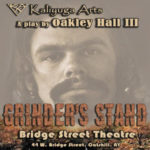 October 2015
October 8 – 18. Grinder's Stand by Oakley Hall III
October 25. Flo Hayle – I Feel Some Songs Comin' On
Read More...
---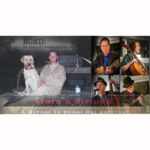 November 2015
November 6-15 BOND: the story of a soldier and his dog
November 12. Stars and Stripes A Fundraiser for Veterans' Day
November 14. C.B. Smith and the Lucky Devils
November 20. The Magic of Steven Brundage
Read More...