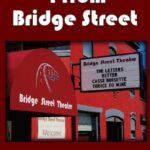 ---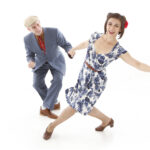 Lindy Hop Interactive
On January 29, please join Jazz as Movement for a discussion with the artists and showing of in process work crafted over their 10-day residency at the Bridge Street Theatre. Following the performance, the audience is invited to stage to learn the basics of Lindy Hop taught by the featured artists. Event is Free! Doors open […]
Read More...
---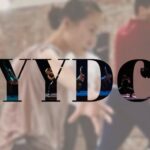 Yin Yue Dance Company
YYDC (Yin Yue Dance Company) is honored to be a part of Work and Process' Launchpad at Bridge Street Theater. The residency gives ample time for Artistic Director, Yin Yue, to dive deeply into FoCo Technique (FolkContemporary) development, enhancement, and research with dancers from New York City and LA. In correlation with training and investigation, […]
Read More...
---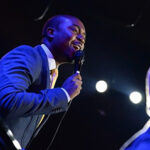 Sunday, February 27, 2022
A Charles Turner Tasting
Bridge Street Theatre presents A CHARLES TURNER TASTING Live on "The Priscilla" Mainstage Sunday, February 27 @ 2:00pm
Read More...
---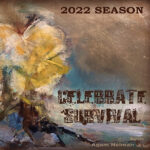 ---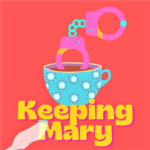 ---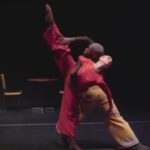 Thang Dao Returns
Thang Dao returns to Bridge Street to develop another new work, Turbulence. It explores the sometimes violent and unsteady movement in life. Last year he created this stunning video of his work with us. He's planning on doing another video of his work this year. Check back for a link. PR from Works & […]
Read More...
---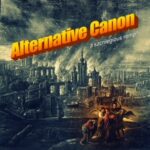 Monday April 11
Alternative Canon
Round the Bend Theatre presents a reading of Alternative Canon: A Sacrilegious Romp by Erin Proctor No Reservations Tickets available at the door one-half hour before curtain time $10 Suggested Donation Directed by Beth Ryan Troxell with Jessica Lyke, Joseph Bongiorno, David Smilow, Katrina Lantz, Caitlyn Classey, Jeremiah Wenutu, Bill Solley, Alan Britt, Brian Rainey, […]
Read More...
---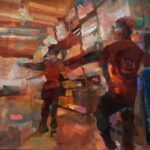 April 28 - May 8
Clarkston
CLARKSTON by Samuel D. Hunter "Maybe the only American frontier still to be explored is inside, not outside." TICKETS AVAILABLE NOW.
Read More...
---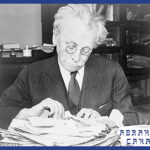 May 14 and May 15
A Bintel Brief
Recognizing this timeless plight of immigrants, Temple Israel of Catskill, in partnership with The Bridge Street Theatre, is presenting performances of A Bintel Brief, developed and directed by Carol Rusoff. 
Read More...
---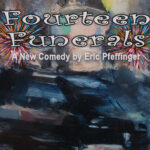 ---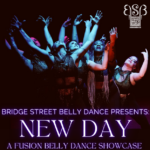 June 18
Bridge Street Belly Dance 2022
On June 18, 2022, come join Bridge Street Belly Dance in our fifth year of celebrating the human experience through movement and fusion belly dance. This year's lineup invites you to witness our journey through adversity to find hope through creativity and connection.
Read More...
---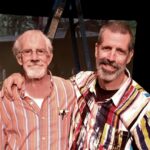 A Feature Article about Our 2022 Season
Catskill's "Little Theatre That Can" Celebrates Survival In Its 2022 Season "To tell you the truth, I'm amazed we're both still ambulatory at this point," groans Steven Patterson, one of the co-founders of Bridge Street Theatre. Patterson and his partner John Sowle, who converted a once-derelict factory building in the Village of Catskill into an […]
Read More...
---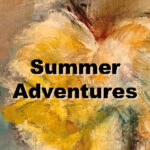 Summer Adventures
A Sizzling Summer Schedule at Catskill's Bridge Street Theatre! Bridge Street Theatre, one of the most adventurous and exciting small theater companies in the Hudson Valley region, is delighted to announce a spectacular line-up of imported music, dance, and theatre for the Summer of 2022. Currently slated for presentation on BST's "Priscilla" Mainstage and in […]
Read More...
---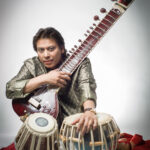 June 26, 2022
Ustad Shafaat Khan
Immerse yourself in the vibrant energy and deep serenity of Indian Classical music when Catskill's intimate Bridge Street Theatre hosts a recital by world-renowned sitar virtuoso Ustad Shafaat Khan on Sunday evening June 26, 2022 at 7:30pm.
Read More...
---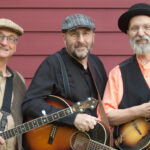 July 3, 2022
Lost Radio Rounders
Vintage Acoustic Musical Americana! A Special Independence Day Weekend Concert with Thomas Lindsay, Michael Eck, and Paul Jossman Lost Radio Rounders No reservations, general seating, limited capacity (only 84 seats), first come/first served. Just show up at 44 West Bridge Street in Catskill on July 3 (doors open at 1:30pm) and pay whatever you wish. […]
Read More...
---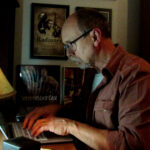 The Mighty Lambs
Saugerties' Round the Bend Theatre presents A Staged Reading of David Bunce's "The Mighty Lambs" Saturday, July 9 @ 7:30 and Sunday, July 10 @ 7:30 $10 Suggested Donation at the door. Bunce, a Capitol Region playwright and actor, and winner of BroadwayWorld.com's Best New Play of 2019 for "Red Maple", has created, in his […]
Read More...
---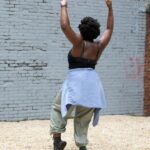 July 16, 2022
marion spencer and collaborators
Catwalk Institute (in partnership with Bridge Street Theatre) presents to love the rise/pt.2 Saturday July 16, 2022 @ 7:30pm Tickets: General Admission $15, Students ages 21 and under $10 Tickets can also be purchased at the door one half hour prior to the performance (subject to availability) Following a developmental residency at Catwalk Institute, Brooklyn-based […]
Read More...
---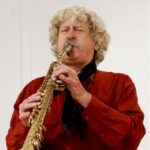 July 23, 2022
Michael Moss Jazz
Michael Moss and his band ROOTS to SHOOTS Saturday, July 23 at 8:00 PM (Note the special time for this event.) $15 Advance and At the Door Michael Moss (reeds) Alexis Marcelo (piano) Adam Lane (bass) Ismael Baiz (drums) ROOTS to SHOOTS performs music stretching from straight-ahead jazz to gospel, the blues, rhythm and blues, […]
Read More...
---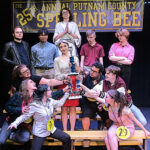 August 4 - 14
The 25th Annual Putnam County Spelling Bee
Our Summer Youth Musical featuring students and alums of Catskill High. Winner of the Tony and the Drama Desk Awards for Best Book, The 25th Annual Putnam County Spelling Bee has charmed audiences across the country with its effortless wit and humor.
Read More...
---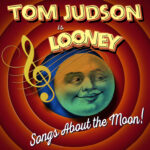 ---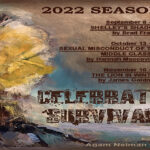 2022 Fall Season
Season Passes are available now for our 2022 Fall Season.
$60 ($30 for Students) gets you a Season Pass good for all three shows.
Read More...
---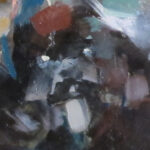 September 8 - 18
Shelley's Shadow by Brad Fraser
A World Premiere Commission September 8 – 18 Thursdays thru Saturdays @ 7:30, Sundays @ 2:00 Tickets $22 Advance, $25 At the Door, $10 Students The first Thursday and Sunday are Pay-What-You-Will (Available at the door only) With Steven Patterson, Janet Keller and Daniel Hall Kuhn Directed and Designed by John Sowle Costumes by Michelle […]
Read More...
---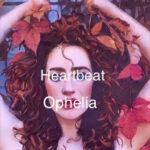 September 24 and 25
Heartbeat Ophelia
A Staged Reading by Round the Bend Theatre Heartbeat Ophelia by D.L.Siegel Reading directed by Beth Ryan Troxell Sat, Sept 24 @ 7:30pm and Sun, Sept 25 @ 2:00pm Suggested $10 Donation at the door Cast of Heartbeat Ophelia Ophelia: Jessica Lyke Hamlet: Taylor Seupel Polonius: David Bunce Laertes: Joshuah Patriarco The Messenger/The Ghost: […]
Read More...
---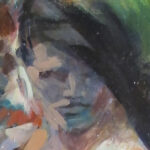 October 13 - 23
Sexual Misconduct of the Middle Classes
SEXUAL MISCONDUCT OF THE MIDDLE CLASSES by Hannah Moscovitch (U.S. Premiere) October 13 – 23. Directed by Margo Whitcomb "Some plays, you just know will be good from the first scene, grabbing your attention and refusing to let go … The play becomes more and more enticing … 'Sexual Misconduct' is an old story, yes, […]
Read More...
---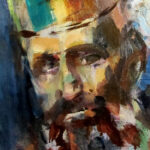 November 10 - 20, 202
The Lion in Winter
Merry Christmas, 1183! King Henry II has just released his estranged wife Eleanor from prison so that the entire back-stabbing royal family can spend the holiday together. He's getting on in years and a succession must be mapped out. But which of their three sons will end up on the throne? The knives are out, and it looks like this is one Christmas where nobody is going to get what they want. A contemporary American classic (even if it IS set in England).
Read More...
---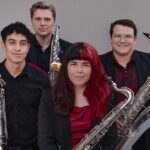 Saturday, December 3, 2022
Zelos Quartet
Tickets are $15 at the door. The Zelos Quartet is excited to present a festive program of American masterworks ranging from the serenity of William Grant Still to the flamboyant tango of Astor Piazzolla. Zelos plays on instruments specific to the inventor's forgotten intentions to explore the wide tonal variety of the saxophone quartet. Their […]
Read More...
---