In Person Lindy Hop Event: Saturday, January 29, 7 pm
CLICK HERE FOR DETAILS
And more to come. Check back soon for details.
---
TRIBE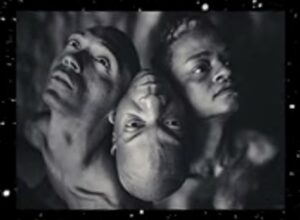 BLACK HOLE 360° merges art languages to create a digital visual experience of vigor, afrofuturism and embrace. It's an interactive 360 degrees and immersive video art, where the audience is the active player.
BLACK HOLE: Trilogy And Triathlon- OFFICIAL TRAILER from TRIBE MVP on Vimeo.
Featuring the photography series of Alex Apt presented in a 3D cosmos designed by Lucca Del Carlo; and original music by Sivan Jacobovitz, this collaboration presents the performers Shamel Pitts, Mirelle Martins, Tushrik Fredericks in an interaction outside the conventional space of the stage.
---
Gabe Stone Shayer
When written histories of the ballet reach the year 2020, there will be chapters on the pivotal role the pandemic played on the art form. As ballet companies make a mad dash to adapt their analog product to the virtual world, dancers have been left, likely for the first time in their careers (which often start at a single-digit age), without a stage on which to perform. For Gabe Stone Shayer, a soloist at the American Ballet Theatre, this meant finally having the time to mastermind a web-based docuseries.
---
Gaby Cook and Nathan Bugh
Jazz as Movement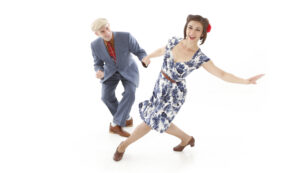 Works & Process LaunchPAD "Process as Destination" Residency at Bridge Street Theatre, Catskill, NY
Show, Tell, and Social Dance – Saturday, January 29, 7 pm
CLICK HERE FOR DETAILS

Jazz as Movement Directors Gaby Cook and Nathan Bugh will explore and develop new lindy hop and vernacular jazz choreographic works. Blending approaches from jazz structure, classical music and modern dance, this artist residency aims to push the bounds of lindy hop creativity and explore the style as a broad, versatile language of dance expression.
On January 29, please join Jazz as Movement for a discussion with the artists and showing of in process work crafted over their 10-day residency at the Bridge Street Theatre. Following the performance, the audience is invited to stage to learn the basics of Lindy Hop taught by the featured artists.
Cast: Nathan Bugh, Gaby Cook, Tyedric Hill, Candice Michelle Franklin, and Viktor Lillard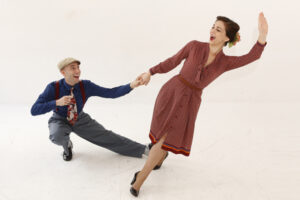 About Works & Process LaunchPAD "Process as Destination"
Founded in fall 2021 to support pandemic recovery for artists, Works & Process LaunchPAD, an artistic incubator, pairs creators of the performing arts with a region-wide constellation of residency centers throughout New York to develop new work and share works-in-progress. LaunchPAD supports today's leading performing artists and a wide variety of performing arts disciplines and artists from historically marginalized backgrounds. Works & Process recognizes that performing artists continue to face vulnerabilities, such as unstable income, lack of access to rehearsal space, and limited opportunities for compensated collaboration when not working towards producing a piece for a specific premiere. Therefore, Works & Process LaunchPAD will provide artists with a sequence of "made to measure" and fully-funded, one to two week residencies throughout the Hudson Valley and Long Island, NY. Alongside each residency partner, LaunchPAD will provide artists' fees, devoted rehearsal space, living accommodation, transportation, and healthcare insurance coverage.
Furthering Works & Process's mission to foster greater understanding for the artistic process, LaunchPAD will include open rehearsals, classes, and in-process presentations and discussions designed not only to promote appreciation for the complexities of the artistic process, but also to build future audiences for its performing artists. Select works will premiere in New York City at Works & Process at the Guggenheim.
Works & Process LaunchPAD "Process as Destination" Residency Partners
Bethany Arts Community, Ossining, NY • Bridge Street Theatre, Catskill, NY • Catskill Mountain Foundation's Orpheum Film & Performing Arts Center, Tannersville, NY • The Church, Sag Harbor, NY • Guild Hall, East Hampton, NY • Modern Accord Depot, Accord, NY • The Pocantico Center, Tarrytown, NY • The Watermill Center, Water Mill, NY