Our Summer Youth Musical
featuring students and alums of Catskill High
Stage and Musical Director – Michelle Storrs-Ryan
Choreographer – Marcus McGregor
Set and Light Designer – John Sowle
Costumer – Michelle Rogers
Production Stage Manager – Kiara Vedovino
With Nate Storrs, Tegan Morehead, Micah Doig, Michael Keck, Molly Osswald, Lily Gallagher. Meeghan Darling, Andrew Tran, Magnus Bush, Libby DuBois, Paul Truncale and Raven Lynch
August 4 – 14, Thurs – Sat @ 7:30, Sun @ 2:00
Tickets: $22 Advance, $25 at the door, $10 for Students
NOTE: Many of the show's characters are coping with typical pubescent issues and some material may not be suitable for children under the age of 12. Parental discretion is advised.
AND NOTE: We are no longer requiring proof of vaccination, and while we strongly encourage the use of proper masks while you're in the theatre, they are no longer required. For more information on our COVID safety rules, CLICK HERE.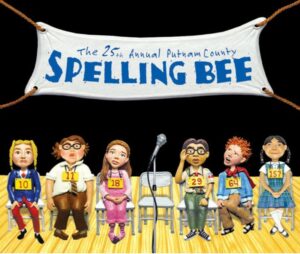 Following the enormous success of last year's "The Addams Family Musical: Quarantine Edition", Catskill's Bridge Street Theatre has made the decision to turn their Summer Youth Musical into an annual event! This year's production, featuring an all-student cast and slated for a two-weekend run August 4-14, will be the Tony and Drama Desk Award-winning musical "The 25th Annual Putnam County Spelling Bee".
With a book by Rachel Sheinkin and music and lyrics by William Finn, "Spelling Bee" tells the story of an eclectic group of sixth-graders engaged in the most cut-throat competition of their young lifetimes. These hapless tweens attempt to spell their way through a series of (potentially made-up) words, hoping against hope not to hear the soul-crushing, pout-inducing, life un-affirming "ding" of the bell that signals the fact that they've made a competition-ending mistake, all while sharing hilarious and touching stories of their extremely complicated personal lives. Six finalists enter – only one can come out on top! But which one will it be? A riotous roller coaster of a show (complete with audience participation!), "The 25th Annual Putnam County Spelling Bee" is guaranteed to be a crowd-pleasing comic delight!
This quirky musical romp is piloted by Catskill High School stalwarts Michelle Storrs-Ryan (stage and musical director) and Marcus McGregor (choreographer), with design work by BST regulars John Sowle (sets and lights) and Michelle Rogers (costumes). Featured in the cast (comprised entirely of local High School and Middle School students and a few recent alumni) are Magnus Bush, Meeghan Darling, Micah Doig, Libby DuBois, Lilly Gallagher, Michael Keck, Raven Lynch, Tegan Morehead, Molly Osswald, Nate Storrs, Andrew Tran, and Paul Truncale. Production Stage Manager is Kiara Vedovino.
Performances of "The 25th Annual Putnam County Spelling Bee" will take place Thursdays – Sundays, August 4-14, 2022, on Bridge Street Theatre's "Priscilla" Mainstage, located at 44 West Bridge Street in the Village of Catskill. Eight performances only. Thursday, Friday, and Saturday performances are at 7:30pm, with Sunday matinees at 2:00pm. Thursday, August 4 and Sunday, August 7 are "Pay-What-You-Will" performances. Admission at the door is $25, Students and Children ages 18 and under are only $10. Discounted advance tickets (highly recommended) are available for $22/$10 (+ a small service fee) at bridgest.org/spelling-tickets/.
Bios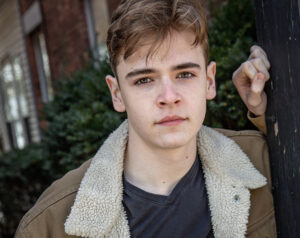 Nate Storrs (Chip Tolentino) is an incoming senior and is thrilled to be a part of another Bridge Street Theatre production. Nate has taken part in musicals in school and last year's Bridge Streets production of "Addams Family Quarantine edition". Nate is beyond ecstatic about playing his role as Chip Tolentino this year. Nate would also like to thank the Director for being so patient and loving. He would like to thank his chorus teacher Mr. Meredith as well for continuing to influence his love for music and singing.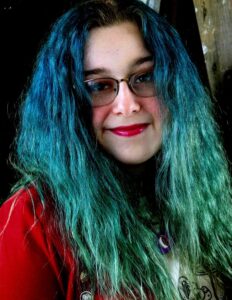 Tegan Morehead (Logainne SchwartzandGrubernniere). A native of Cairo, New York, Tegan Morehead began training at the Empowered Body Studio and has performed in their spring showcase and Christmas show for the last 5 years. Besides acting, Tegan was also a percussionist in the Catskill middle school band for 3 years. When not on stage, Tegan enjoys film making and her most recent film "a day in the afterlife of Spook. E. Ghostingron" was featured in the Catskill media camp film festival this past July. This is her debut at Bridge Street Theatre and she is thrilled to be playing the part of Logainne Schwarzandgrubenniere.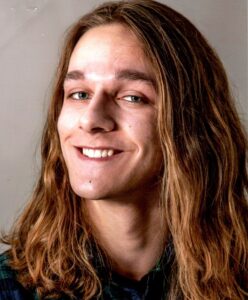 Micah Doig (Leaf Coneybear) has had a blast bringing this character to Life. Micah has previously performed in Catskill High School's production of Tarzan playing the role of Tarzan. Before Tarzan, Micah was in Catskill High School's production of Pippin as Lewis. This show sadly was never released to the public due to covid stopping rehearsals two weeks before show weekend. Micah hopes you enjoy the show and gives you a loveable character to root for! Lastly thanks to all who showed support in all my endeavors.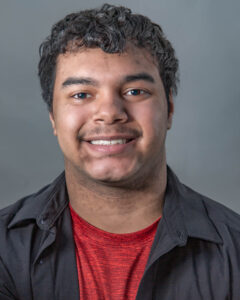 Michael Keck (William Barfee). This is Michael's third show at Bridge Street and is happy to play William Barfee in the 25th Annual Putnam County Spelling Bee. He is happy to be performing this and hope's everyone will enjoy the performance. He will be going to Russell Sage college for Performing Arts. He is also a recent graduate of Catskill High School. He is glad to be doing this show with the cast members that are here for The 25th Annual Putnam County Spelling Bee. He would also like to thank his friends and family that supported him to this point. He hopes everyone enjoys the show.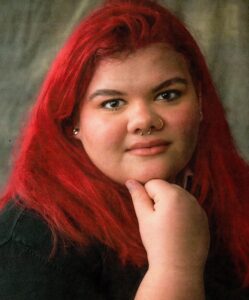 Molly Osswald (Marcy Park/Olive's Mom/Understudy Rona) has been acting for many years. She has portrayed Boots in Revenge of the Space Pandas, Ensemble in Beauty and the Beast, River in River of Dreams, Grandma in The Addams Family, and Ensemble in Matilda. She has also done TV work including being an extra in the Amazon Prime series Modern Love. She also works at Clermont State Historic Site where she does historical reenactments and has portrayed a multitude of family members.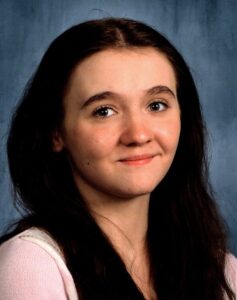 Lily Gallagher (Olive Ostrovsky) is beyond grateful to be playing as Olive Ostrovsky. She was previously in the ensemble for Catskill High School's Beauty and the Beast, Once Upon a Mattress and most recently played as Young Tarzan in Tarzan. Lily has also been in productions at Bridge Street Theatre including the ensemble of Revenge of the Space Pandas, River of Dreams, and Lupè in Addams Family (Quarantine Edition). Lily thanks her community, family, friends and everyone involved in making this show possible. Lily gives a special thanks to Mrs.Storrs for helping her to become the performer she is today. Enjoy the show!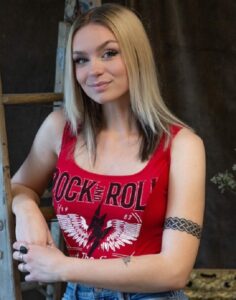 Meeghan Darling (Rona Perretti) is very excited to be back at Bridge Street Theatre to be performing in this year's summer musical. Meeghan first made her debut at BST in 2019, where she played Helen Wiggin in "The Shaggs: Philosophy of the World", and later, accepted her role as Wednesday Addams in "The Addams Family", in 2021, where she lost her role due to COVID nearly 2 weeks before show open. Meeghan is ecstatic to be back to perform in a theatre she is happy to call her second home. After the musical this year, Meeghan will be attending the New Visions program for visual and performing arts program at Russell Sage college in Troy for her senior year of high school. Meeghan hopes you find this show "very nice" and thanks you for all of your support and efforts to be here tonight. Enjoy the show!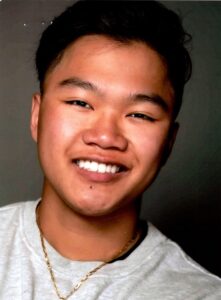 Andrew Tran (Vice Principal Douglas Panch). This is Andrew's second performance in Bridge Street Theatre playing as the role of Vice Principal Panch. Andrew has been very patient with this part, since his character doesn't partake in any singing or choreo, but he manages to pull it off. You may have known Andrew for his recent role last year in the Addams family as Mal Beineke. We are very glad to have Andrew back to perform for us again this year and hopefully the next!!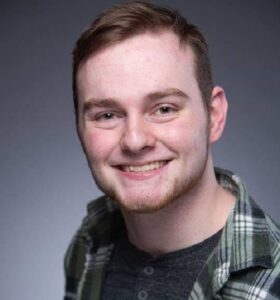 Magnus Bush (Mitch Mahoney/Olive's Dad). Magnus is really excited to show you all what we've been preparing. He's appeared in a couple of Bridge Street shows over the years such as The Shaggs: Philosophy of the World (Kyle) and most recently The Addams Family (Lucas). He also has some experience in theater at Catskill High School where he was in The Music Man (Oliver Hix) and Beauty and the Beast (Beast). He hopes you enjoy!
Libby DuBois (Carl Grubenierre/Understudy Logainne) is proud to have been cast as Carl Grubenierre in the 25th Annual Putnam County Spelling Bee! She writes and does art in her free time. She is also a proud member of Catskill High School's Acceptance Alliance club. She is a participant in her school's chorus, and has always had a great love for musical theater. This is her first time working with Bridge Street Theatre, and it has been a very fun experience. She is very proud of all the hard work she and her castmates have done, and hopes everyone enjoys the show!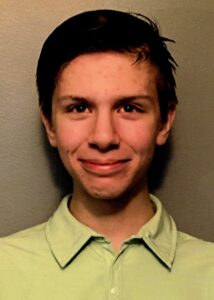 Paul Truncale (Dan Schwartz/Understudy Leaf) has performed at Bridge Street Theatre once before, being in the ensemble of River of Dreams. For this production he is excited to be portraying the role of Daniel Schwarz (Dan Dad)! He recently was a part of his school's production of Newsies playing the role of Morris Delancey and Darcy along with being in the ensemble. In the past Paul has attended many NYSSMA festivals for both vocal and instrumental, along with many All-County festivals for both vocal and instrumental! He would like to thank everyone who made this show possible and he hopes everyone enjoys the show!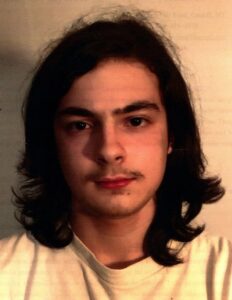 Raven Lynch (Jesus Christ). This is Raven Lynch's first year doing a Bridge Street Theatre production, and he is playing the Jesus Christ. In addition to this, he is the understudy for Charlito "Chip" Tolentino, the champion of last year's Putnam bee, and he was previously the Leopard for Catskill High School's production, Disney's Tarzan, which made it all the way to the stage of Proctors, in Schenectady. He is a sophomore in Catskill High School and is a member of the school band and chorus, as well as the all-male singing group, the Barbertones, and jazz band. He is thrilled to be bringing you 25th Annual Putnam County Spelling Bee, and hopes you enjoy the show!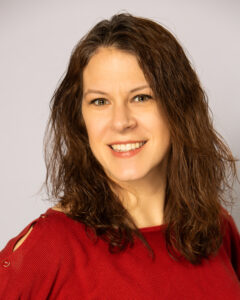 Michelle Storrs-Ryan (Stage and Musical Director). Michelle
returns to another BST musical production. She directed "The Addams Family: Quarantine Edition" in 2021. Additionally, she was Music Director for BST productions of "The Shaggs: Philosophy of the World" (2019) and "River of Dreams" (2019). She is in her eighth season of directing musical productions at Catskill High School. Past productions began in 2015 with "Grease" through the recent "Tarzan" this past March. Previously, she worked in the pit band of Catskill productions from "Suessical" through "Once Upon a Mattress." While at Catskill Elementary,
Michelle
directed and performed in three murder mystery dinner theatres that benefited the CMPSA. She directed "Into the Woods, Jr." at the Brighter Choice Charter School in Albany, NY in 2014.
Michelle
currently serves as the President for the Greene County Music Educators Association (GCMEA), Stage Crew Advisor at Catskill HS, and Department Chair for the Fine Arts Program at Catskill CSD. She chaperones select students to perform at Carnegie Hall and Sydney Opera House. Outside of work,
Michelle
is an active member of the Boy Scouts of America with her youngest son. She is a proud mom of two Eagle Scouts and a US Marine. Oorah!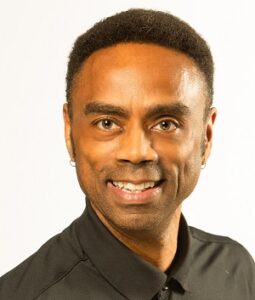 Marcus McGregor (Choreographer) began studying ballet at The Hartford School of Ballet at the young age of 13. During his summer months, Marcus studied ballet at Dance Theatre of Harlem and School of American Ballet. He was a company member with both Dance Theatre of Harlem and Feld Ballet NY. For the past 10 years, Marcus has taught ballet at Hudson Valley Academy of Performing Arts in Taghkanic, NY where his students perform Nutcracker annually. Marcus also teaches ballet at Creative Studio in Coxsackie, NY, teaches master classes for various dance schools throughout the Hudson Valley, He is the Education and Community Outreach Director at the Petronio Residency Center in Round Top, NY where he teaches dance at various Greene County School Districts and has worked with Catskill High School for the past 6 seasons as Director of Choreographer on their productions of "The Music Man," "Little Mermaid," "Anything Goes," "Beauty and The Beast," "Pippin" and this years performance of "Tarzan"!
Financial assistance for production of "The 25th Annual Putnam County Spelling Bee" has been provided by Price Chopper's Golub Foundation
and a Walmart Community Grant.