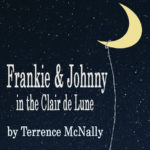 March 29 - April 8, 2018
Frankie & Johnny in the Clair de Lune
We open our 2018 Season with a contemporary American classic, probably the greatest romantic comedy of the latter half of the 20th Century. What starts as a one-night-stand between a waitress and a short-order cook turns into a tug-of-war between a guy who sees endless love and adventure ahead and a gal who's been burned before and is terrified of being hurt again. Share it with someone you love!
Read More...
---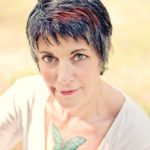 April 14 and 15, 2018
Natural/Not Natural
Rebecca Singer's theatrical foray into the worlds of nature and technology takes us from the winds of the Costa Rican cloud forest to the elephants of Botswana, from the desks of medical billing offices to the intricacies of an iPhone 7, as she morphs from observer to participant here on Mother Earth.
Read More...
---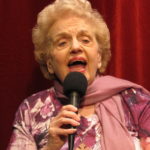 April 21, 2018
Encores!
Local legend Flo Hayle celebrates her 89th birthday with a brand-new cabaret show featuring long-time musical director Jay Kerr at the piano. A nostalgic afternoon of old songs, new songs, and tales from her show-biz past.
Read More...
---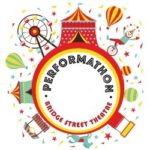 April 28, 2018
Performathon
The second edition of our wildly successful Performathon. Everybody gets a chance to strut their stuff on our stage during the day. Then at night, a variety show featuring a sampler of the finest in Hudson Valley talent!
Read More...
---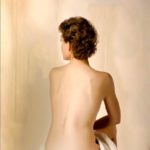 ---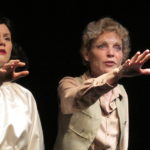 May 17 - 27, 2018
Leni
Hitler's chosen filmmaker Leni Riefenstahl (director of TRIUMPH OF THE WILL and OLYMPIA) hovers in a limbo somewhere between life and death. There she encounters her younger self and is forced to confront the moral implications of the works she created and how her talents were exploited by a fascist regime. A searing examination of narcissism, denial, and artistic responsibility.
Read More...
---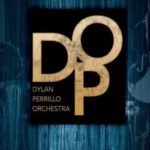 June 9, 2018
Dylan Perrillo Orchestra
The eleven-piece Dylan Perrillo Orchestra, a collection of musical friends out of Albany, New York makes its first appearance at Bridge Street Theatre.
Read More...
---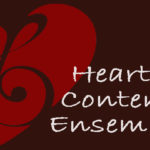 June 10, 2018
Hearts Content Ensemble
The Hearts Content Ensemble – Caitlin Ippolit (flute), Jonathan Byron-Woodin (cello), Lory Frankel (oboe), Thomas Konow (violin), Ed Coughtry (clarinet and flute), and David Woodin (violin and viola), all members of the Catskill Chamber Orchestra – returns for their fourth engagement here at Bridge Street with an intimate and wide-ranging program of chamber classics. The […]
Read More...
---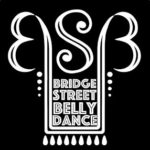 June 16, 2018
Bridge Street Belly Dance
Bridge Street Belly Dance features Fusion Belly Dance performance artists from around the Northeast in a one-time-only evening of amazing performance.
Read More...
---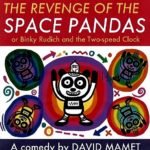 July 12 - 22, 2018
The Revenge of the Space Pandas
A boy scientist, his female sidekick, and a sheep named Bob find themselves transported to the planet Crestview, patrolled by an army of Space Pandas and ruled over by a preening narcissist named George Topax who'll stop at nothing to become the only man in the Goose Nebula to possess a wool letterman's sweater. A play for children (and their adults) written by, of all people, David Mamet.
Read More...
---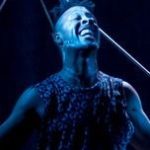 July 27 - 29, 2018
Lumberyard presents d. Sabela Grimes
Lumberyard presents DARK MATTER MESSAGES, a new work by d. Sabela Grimes. Described by the L.A. Times as "the Los Angeles dance world's best-kept secret" and as "one of a mere handful of artists who make up the vanguard of hip-hop fusion," Grimes is considered one of the most imaginative and innovative artists in his field.
Read More...
---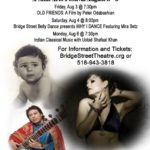 2018
A Mini Arts Festival August 3 – 6
Click each link for more information! Friday August 3 @ 7:30pm Old Friends: A Film by Peter Odabashian Saturday August 4 @ 8:00pm Bridge Street Belly Dance presents Why I Dance Monday August 6 @ 7:30pm Indian Classical Music with Ustad Shafaat Khan
Read More...
---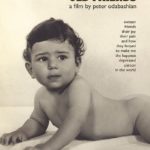 ---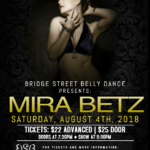 August 4, 2018
Why I Dance
The immensely popular Bridge Street Belly Dance returns to Catskill with an auxiliary program called "Why I Dance", featuring California-based multi-faceted artist, Mira Betz.
Read More...
---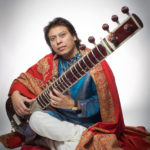 8/6/2018
Indian Classical Music with Ustad Shafaat Khan
Ustad Khan returns to Bridge Street Theatre with an another outstanding performance of Indian Classical Music. He will be performing a full concert of Indian classical music. This is a profound musical art form and Ustad Khan is incredibly talented, and is also a charming and articulate guide to understanding this age-old music. Do yourself a favor and come experience this profound, ancient, spiritual music.
Read More...
---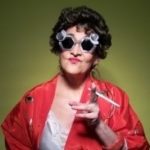 August 10 - 12, 2018
Woman Before a Glass
Judy Rosenblatt as Peggy Guggenheim comes to the Bridge Street Mainstage direct from it's smash hit run in London. Directed by theatre legend Austin Pendelton.
Read More...
---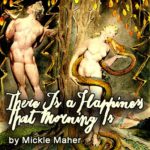 September 6 - 16, 2018
There Is a Happiness That Morning Is
After a highly inappropriate display of public affection on the main lawn of their rural New England campus, two undergraduate lecturers on the poetry of William Blake must now apologize to a classroom full of their students or risk losing their jobs. This scathingly funny comedy, written entirely in rhymed couplets, is an unexpectedly raucous celebration of art, ardor, and academia.
Read More...
---
September 23, 2018
Riot With Three
RIOT WITH THREE. Dynamic classical ensemble "Riot With Three" – Alison Davy, soprano; Gene Rohrer, piano; and Javier Oviedo, saxophone) – presents an exciting and eclectic program of traditional and contemporary chamber works. Sunday September 23 at 2:00pm. $20 General Admission, $15 for BST 2018 Season Subscribers, $10 for Students ages 21 and under.
Read More...
---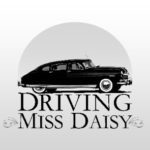 October 11 – 21, 2018
Driving Miss Daisy by Alfred Uhry
It's 1948 in Atlanta, Georgia, and Boolie's aging mother has totaled her car. He insists she get a chauffeur, and he hires Hoke, an unemployed black man who spends the next 25 years driving "Miss Daisy." Winner of the 1988 Pulitzer Prize for Drama.
Read More...
---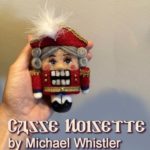 November 8 - 18, 2018
Casse Noisette
World Premiere! CASSE NOISETTE (The Nutcracker) masterfully interweaves the biography of composer Pyotr Ilych Tchaikovsky with a modern story about a deeply-closeted American high school teacher obsessed with Tchaikovsky's glorious music. Sugar Plum fairies and phone sex workers collide in this tale about discovering the strength to be true to one's self, no matter what the cost. Mature audiences only.
Read More...