YYDC (Yin Yue Dance Company) is honored to be a part of Work and Process' Launchpad at Bridge Street Theater. The residency gives ample time for Artistic Director, Yin Yue, to dive deeply into FoCo Technique (FolkContemporary) development, enhancement, and research with dancers from New York City and LA. In correlation with training and investigation, Yin Yue will produce a piece to be shown at Works and Process at The Guggenheim Museum in New York City on Sunday, March 13th, 2022.
Yin Yue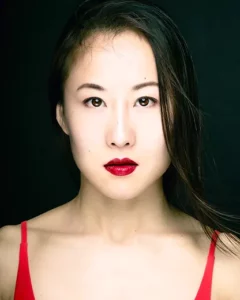 The founder and artistic director of YY Dance Company (YYDC), Yin Yue is an internationally recognized performer and choreographer. Yin studied at the prestigious Shanghai Dance Academy and NYU's Tisch School of the Arts where she received her MFA in 2008.
In 2018, Yin founded YYDC, a NYC-based, non-profit contemporary dance company dedicated to the teaching, production and performance of original choreographic works by Yin. Yin's signature FoCo Technique™ represents a dynamic fusion of folk and contemporary dance. YYDC's mission is to incorporate Yin's signature movement style into live performances and choreographic commissions as well as educational endeavor.
Under Yin's direction, the company has presented its work to live audiences on U.S. and international stages. The company boasts international touring credits, including Schrit_tmacher Festival (Germany), SummerStage in New York City, Jacob's Pillow Dance Festival, New York International Fringe Festival and many more. In addition, YYDC has performed at venues such as International Choreographic Competition Hanover, BAM Fisher, Joyce SoHo Theater, Peridance Center, Lincoln Center Rose Hall, New York Live Arts and many others. In addition to performance, the company also re-staged repertories at universities, companies and dance studios around the world.
Yin Yue was the recipient of Dance Magazine 2021 Harkness Promise Award. This prestigious award recognizes her innovation in choreography and education. She was the winner of Hubbard Street Dance Chicago 2015 International Commissioning Project, winner of the 2015 BalletX Choreographic Fellowship, and winner of Northwest Dance Project's 5th Annual Pretty Creatives International Choreographic Competition in 2013. Through these high-profile successes, Yin has received commissions from all three widely-recognized companies as well as other companies and organizations namely Martha Graham Dance Company, Boston Ballet, Philadelphia Ballet, Aspen Santa Fe Ballet, Limon Dance Company, Alberta Ballet, Balletto Teatro di Torino, Gibney Dance Company, Peridance Contemporary Dance Company, Whim W'him, Bruce Wood Dance, Ririe Woodbury Dance Company, Boston Dance Theater, 10 Hairy Legs, New Dialect, Backhausdance, Tisch School of The Arts, George Mason University, Rutgers University, Point Park University, West Michigan University and Juilliard School for Dance.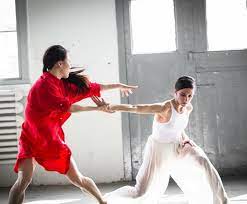 Grace Whitworth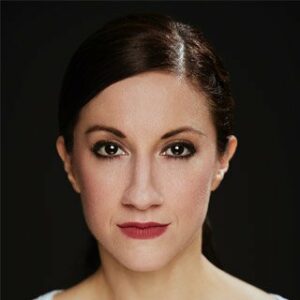 Grace Whitworth was born near Cleveland, Ohio. She grew up dancing at The Fine Arts Association (FAA) and was honored to receive the Outstanding Senior Award with a scholarship to attend the conservatory of her choice. Grace attended Point Park University in Pittsburgh, PA and earned a BA in Ballet and Jazz studies. She was a proud recipient of the Nicole Marie Falbo Memorial Scholarship. After graduating, Grace moved to Chicago, IL and danced on scholarship at Lou Conte Dance Studio, (home of Hubbard Street Dance Chicago).
She performed with companies such as, Winifred Haun and Dancers, Jaxon Movement Arts and Thodos Dance Chicago (New Dances). Grace performed in many festivals, most notably, Dance Chance (Eduardo Zuniga, former Luna Negra dancer), Dance Chance Redux (Autumn Eckman, former Hubbard Street Dance Chicago dancer), and grand-prize winner of The Joyce Soho A.W.A.R.D. Show under Jaxon Movement Arts.
Grace moved to NYC in 2011 and began dancing for YYDC (Artistic Director Yin Yue), LaneCoArts (Artistic Director Lane Gifford), and Abarukas (Artistic Director Yoshito Sakuraba). Throughout her career, under the leadership of these passionate artistic directors, Grace has had the pleasure of performing for DanceNOW at Joe's Pub, Dixon Place, IDACO, Offset Dance Fest, Pan-Asian Dance Festival, APAP at both Peridance and 92StY, Kaatsbaan International Dance Festival, SummerStage, Jacob's Pillow, FLICfest, Fringe Festival. She has performed internationally with YYDC in China and Germany. Grace is enjoying the dance journey that YYDC has sourced for her. While not in the studio with the company, Grace can be found assisting Yin Yue in commissions. In the past, they have traveled to Texas for Bruce Wood Dance, Canada for Alberta Ballet, Boston for Boston Dance Theater, Rire-Woodbury Dance Company in Utah and they have invested works at colleges like Tisch NYU, Rutgers University and George Mason University and Grace's alma mater Point Park University.
Dava Huesca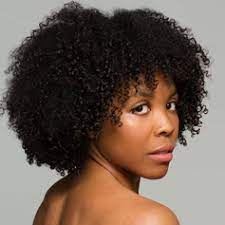 Dava Huesca, from New York City, graduated second in the Dance department from Fiorello LaGuardia Arts High School and was awarded Desire Keras Dancer from the Heart award in 2015. In 2019, she graduated with Magna Cum Laude distinction from SUNY Purchase conservatory of Dance. Shortly after her college graduation Dava joined VIM VIGOR Dance company. For two consecutive years Dava attended Springboard Danse Montréal, where she worked with MAZE dance company, Johannes Weiland, Vanessa Goodman, and VIM VIGOR dance company. Her professional performance experience includes Maxine Doyle, Rena Butler, Sidra Bell, Stacey Pearl Dance project, Hannah Gardner,Manuel Vigoulle, Telfar TV, and Martha Graham Dance Company.
Dava is the curator for New York Times and Dance Spirit magazine cited Instagram @Issadancelook. Additionally, she is the co-founder of the interdisciplinary arts collective LLAB RATS. Through LLAB RATS, she has performed and set work for Battery Dance Festival, Ciclo Dos, Purchase Dance company, Arts on site, The Craft NYC and others. Dava has led LLAB RATS experience floorwork based classes at SUNY Purchase, Barnard Dance, Gibney dance, Peridance, and the playground. Dava has organized art-filled peaceful protests in New York City in solidarity with the Black Lives matter movement through LLAB RATS dance. She hopes to spread her voice internationally through education and choreography.
Evan Sagadencky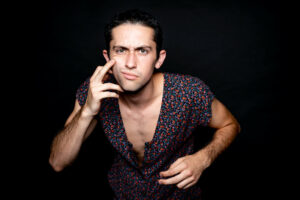 LA native Evan Sagadencky attended the Los Angeles County High School for the Arts (LACHSA) where he trained in Ballet, Horton, Contemporary and Hip Hop. Upon graduating, he earned his BFA in Dance from the USC Glorya Kaufman School of Dance (2021) where he performed works by Alejandro Cerrudo, Ohad Naharin, Barak Marshall, William Forsythe, Andrew Winghart among others. Evan has danced for choreographers including but not limited to Yin Yue, Loni Landon, Teresa (Toogie) Barcelo, Thomas McManus, Zak Ryan Schlegel and Jasmine Albuquerque. Most recently Evan was a company member with Ate9 Dance Company under the direction of Danielle Agami (2020-2021).