Thang Dao returns to Bridge Street to develop another new work, Turbulence. It explores the sometimes violent and unsteady movement in life. Last year he created this stunning video of his work with us.
He's planning on doing another video of his work this year. Check back for a link.
Thang Dao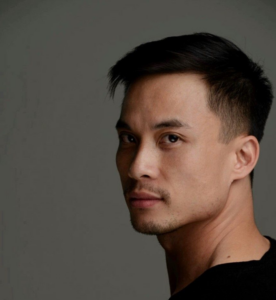 Born in Vietnam, Thang Dao currently resides between Los Angeles and New York City as a freelance choreographer, teacher, and coach. He holds a MA degree from New York University's Gallatin School. Dao received his formal dance education from the Juilliard School and The Boston Conservatory, where he received his BFA in 2001. Dao danced with the Stephen Petronio Company and the Metropolitan Opera until 2006, leaving to choreograph for Ballet Austin, Ballet Austin II, Ailey II, Ballet X, Philadanco, the Boston Conservatory along with many universities and performing arts schools nationally and internationally. His works have toured throughout the United States, Europe, and Asia with acclaimed reviews. His ballet, "Stepping Ground", choreographed for Ballet Austin for the 1st Biannual New American Dance Talent, received the Audience Choice Award all four nights. Dao is the recipient of the 2008 Princess Grace Choreography Fellowship, the 2009 Special Project Grant, and the 2012 Vilcek finalist for Creative Promises in choreography. In 2012, his work, "Waiting Women" was featured at NYCDAF Gala: Destiny Rising at the Joyce Theater in New York. Dao was on the creative team for the James Brown Project: Get On The Good Foot commissioned and produced by the Apollo Theater under the direction of Otis Salid. In 2017, Dao – representing the United States – received first prize for choreography at the inaugural DAP Festival in Pietrasanta, Italy.
He will be working with Mary Ann Massa (who'll be returning from last year), Brayden Singley, and Elijah Carter.
Mary Ann Massa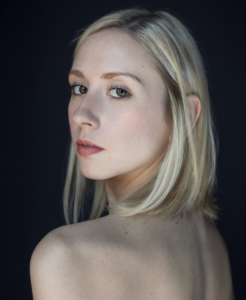 Mary Ann Massa began her training at Dance Stop Dance Education Center, under the direction of Gina Forcella. She attended The Conservatory of Dance at Purchase College, where she earned a BFA in Dance with a concentration in ballet. During her time at Purchase, she had the opportunity to perform works by George Balanchine, Norbert De La Cruz III, and Betty Jane Sills. Ms.Massa went to Taiwan and performed a duet choreographed by Norbert De La Cruz III, in the Kuan Du Arts Festival. @maryannmassa
Elijah Carter
Elijah Carter is a native of NJ graduating from Newark Arts High School. He was Action in Broadway's 2021 production of West Side Story Directed by Ivo Van Hove, and Choreographed by Anne Teresa De Keersmaeker. He has danced for international touring companies Philadanco! The Philadelphia Dance Company, Jose Limon Dance Company, and was recently seen in The New Groups Off-Broadway production of "Black No-More" choreographed by Bill T Jones. Performed works by Anthony Burrell, Camille A. Brown, Louis Johnson, Ray Mercer, Christopher Huggins, Anthony Burrell, Earl Mosley, Clifton Brown. Education: BFA, Montclair State University. @Carter_ljh
Brayden Singley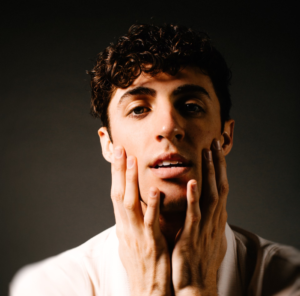 Brayden is a Utah-native dancer and choreographer. He received his Bachelor of Arts degree in Contemporary Dance from Brigham Young University and was also a member of their Contemporary Dance Theater. His love of movement has taken him all over the world; training in Belgium, Germany, Austria, the Netherlands, Italy, and Israel. He has studied heavily in the Gaga movement technique which influences is dancing as well as his choreography. While Brayden's primary training is in contemporary dance, he has recently taken an interest in musical theater and has performed in Disney's Beauty and the Beast, The School of Rock, Annie, and The Count of Monte Cristo. He is currently living and dancing in New York City. @braydensingley
Fana Tesfagiorgis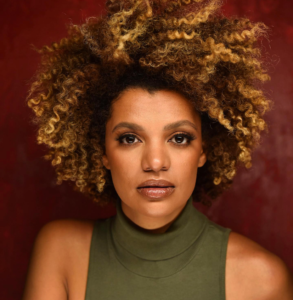 Fana Tesfagiorgis is an artist, actor, and dancer from Madison, WI. She is graduate of Interlochen Arts Academy, and the Ailey/Fordham BFA Program with a degree in Dance, and a minor in Journalism. Professionally, Fana has danced with The Alvin Ailey American Dance Theater, Evidence Dance Company, and The Black Iris Project, among other companies. Since shifting into acting, Fana has studied at The Freeman Studio, The Kimball Studio, Lelund Durand Studios, and Lesly Kahn Acting Studio. Recently, she appeared in the film, In the Heights, the 1st National Tour of My Fair Lady, the opening of "The 73rd Annual Tony Awards," Mamma Mia!, and the short films, Booked and Love on Speed. @fanaminea FanaMinea.com