SHELLEY'S SHADOW by Brad Fraser
(World Premiere Commission)
September 8 – 18.
With Steven Patterson, Janet Keller and Daniel Hall Kuhn
Directed and Designed by John Sowle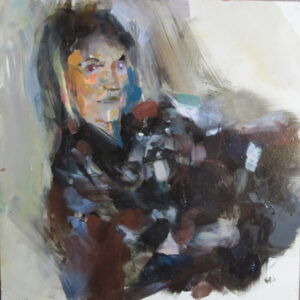 BST's first-ever new play commission! Out of work, out of money, and out of ideas, David, a writer in his 60s, gives up his condo and moves into a run-down high-rise apartment building in downtown Toronto. There, his life becomes inexorably entangled in that of his upstairs neighbor Shelley – a gregarious lesbian in her 80s with encroaching Alzheimer's-related dementia – and her long-time canine companion, Shadow. The curious story of a reluctant care-taker who becomes the backbone of what gradually turns into a kind of family.
Bios
Steven Patterson (David) has performed in NYC both Off- and Off-Off-Broadway, as well as regionally with theaters such as South Coast Repertory, Capital Repertory Theatre, TheatreWorks/ Silicon Valley, freeFall Theatre, Kaliyuga Arts, Lexington Conservatory Theatre, Chenango River Theatre, Centenary Stage Company, and the Orlando, Oregon, Colorado, Pennsylvania, Utah, Tennessee, Richmond and Lake Tahoe Shakespeare Festivals. A few of his favorite roles have been Austin Wiggin in the Los Angeles world premiere of The Shaggs: Philosophy of the World, Jake Sturdy in Kill Me Now, Lear in King Lear, David in Poor Super Man, Judi Boswell in How to Pray, Zach in A Chorus Line, and Rob in King of the Crystal Palace. He also created, performed, and toured internationally for four years with Beauty, a solo show inspired by the life and works of Jean Genet. He currently resides in Catskill, NY, and serves as an Associate Artist at Bridge Street Theatre where he has appeared in Shylock, The Epic of Gilgamesh, The Killing & The Love Death, Grinder's Stand, A Life in a Day: Lucky Lindy, Frankenstein: The Modern Prometheus, Holiday Memories, How to Pray, Frankie & Johnny in the Clair de Lune, The Revenge of the Space Pandas, There Is A Happiness That Morning Is, The Shaggs, and Long Day's Journey Into Night, and directed George M. Cohan's The Tavern, The Effect of Gamma Rays on Man-in-the-Moon Marigolds, and The Revenge of the Space Pandas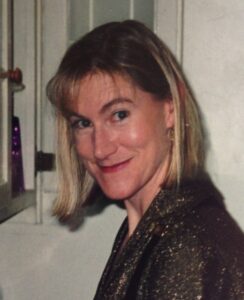 Janet Keller (Shelley) performed with San Francisco's Rough and Tumble in Candide, The Misanthrope, My Uncle Sam, and Tom Jones (Bay Area Theatre Critics' Circle Award for Best Ensemble). Other S.F. Bay Area credits include work with ACT, Berkeley Rep, and Marin Theatre Company, and she received a BATCC nomination for Best Supporting Role as Kryla in Brad Fraser's Poor Superman with Kaliyuga Arts. Film credits include Breath (Best Actress Award, Thessalonika [Greece] Film Festival), and Vanilla. Janet would like to dedicate this performance to her mother, Marjorie Keller, whom she cared for over the course of an 18-year Alzheimer's journey. She lives with her partner in Port Townsend, Washington.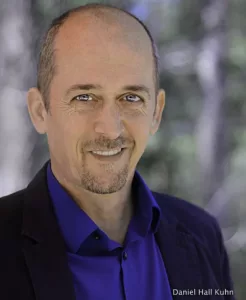 Daniel Hall Kuhn (Shadow) More than a few years ago I had the privilege of working with John and Steven in Kaliyuga Arts production of All That Fall at Cherry Lane Theatre in NYC. Since then, I have had the good fortune to perform in multiple national tours, summerstock, film and voice over projects. During the pandemic I have been working on a one man show featuring the writings of Edgar Allan Poe, including an educational, interactive version available for classroom streaming. To learn more about me or my "Poe Show," please visit my website: www.DanielHallKuhn.com.
Play One of our 2022 Fall Season

Funding assistance for this production was provided by The Bank of Greene County.