CLARKSTON by Samuel D. Hunter
with Tara Franklin, Brian Patterson, and Hunter Ringsmith
Directed by Daniel Elihu Kramer
Set and Lighting Design by John Sowle
Costumes by Michelle Rogers
Artwork by Agam Neiman
Incidental Music by Eli Kramer
Production Stage Manager: Liz Powers
"Maybe the only American frontier left to explore is the one inside."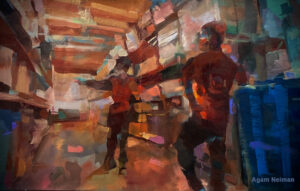 "Another walloping drama at Bridge Street Theatre … With an ear for natural dialogue that never calls attention to itself but says much and sympathy for everyday people we don't often see in theater, [Playwright Samuel D.] Hunter is in his own, unflashy way a pioneer like his predecessor Sam Shepard … Under the direction of Daniel Elihu Kramer, the three perfectly cast actors traverse tricky emotional terrain with such accomplishment that it's often a marvel to witness … Bridge Street Theatre is a gem. I frankly don't understand how the company manages to so consistently produce brave, artistically rigorous work on what has to be a minimal budget … It seems a shame that only eight audiences will get to see their work before 'Clarkston' closes. May the remaining houses be full." – Steve Barnes, Albany Time Union Full Review
"From the very first scene, 'Clarkston' wraps its fingers around you with subtle tension and an uneasy sense of humor that doesn't hold tight, but never lets go. On an elegantly simple set that organizes ready-made props into a clean, Zen-like arrangement to contrast and heighten the drama before it, the performers portray their characters with all the authenticity and depth commanded by the script … Before the show, I was thinking about all of the tourists from New York City who take the train to Hudson for the unrealistic 'Upstate Experience' that's been manufactured for them along Warren Street with its overpriced restaurants, antique shops, and art galleries. Meanwhile, the most authentic small-town experience sits just across the river – a short and scenic ride over the Rip Van Winkle Bridge – at Bridge Street Theatre's production of 'Clarkston'. If you're a city-slicker searching for a real slice of mainland America, now's the time to catch it while you can." – Andrew Andrews, Opplaud New York Full Review

"Acting perfection and a dark delight to witness … Two young men meet in Samuel D. Hunter's new play 'Clarkston', now on stage at Bridge Street Theatre in Catskill, New York, and change each other's lives without even trying … The two young actors [Brian Patterson as Chris and Hunter Ringsmith as Jake] brilliantly pull off the awkward friendship that develops between them. Trish, Chris's mom, is played by Tara Franklin in what may be one of her best-ever performances … With Daniel Elihu Kramer's flawless direction, his actors are like jazz musicians improvising on Hunter's scored music but under a conductor's baton controlling their entrances and their variations on the themes … The time literally flew by." – J. Peter Bergman, Berkshire Bright Focus Full Review
"A poignant experience for avid theatergoers … [Brian] Patterson and [Hunter] Ringsmith work beautifully together. As their relationship volleys back and forth between being confidantes and antagonists, both actors grow in depth as they disclose the inner torments of their lives. [Tara] Franklin's work, as usual through her long career, is well-defined and touching … An effective piece of work." Macey Levin, Berkshire On Stage Full Review

Jake and Chris meet while working the night shift at the Costco in Clarkston, Washington. Jake has fled his privileged life in Connecticut after being diagnosed with a fatal illness. Chris, a would-be writer with a meth addicted mom, is stuck in what he fears is a dead-end life in a dead-end town. Their tentative attraction develops into something deeper, scarier, and more intimate in Samuel D. Hunter's heartbreaking and ultimately hopeful companion piece to BST's 2021 production of LEWISTON.
Tickets are STILL $22 Advance (plus a handling fee), $25 at the door. $10 for students.
And the Thursday Preview and the first Sunday Matinee are Pay What You Will.
NOTE: Empty seats for social distancing will automatically be added on each side of your group!
Bios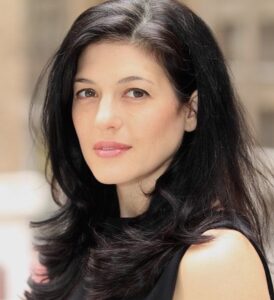 Tara Franklin (Trisha) is excited to be making her Bridge Street Theatre debut. Most recently, she was seen in the role of "Sugar" with Chester Theatre Company's production of Tiny Beautiful Things. Also with CTC: On The Exhale (Berkshire Theatre Critics Award for Best Solo Performance) Bar Mitzvah Boy, White Rabbit Red Rabbit and Sister Play. Off Broadway: Sleep No More (Punchdrunk Theatre Company.) Regional: Naked, At Home At The Zoo (Zoo Story), The Homecoming, Mary & Edith, The Lion in Winter, The Puppetmaster of Lodz, Birthday Boy, The Guardsman, Ghosts, A Man For All Seasons, Educating Rita, Amadeus, Equus, The Misanthrope, Peter Pan, Dimetos and A Dream Play (Berkshire Theatre Group); Burning Desire (Seven Angels Theatre); Henry V, Love's Labours Lost, King Lear, Much Ado About Nothing, Hamlet and A Midsummer Night's Dream (Nebraska Shakespeare Festival); Translations, The Trojan Women, Red Noses and Misalliance (Connecticut Repertory Theatre); The Manuscript Found In Saragossa (Lookingglass Theatre Company); and Gravid Water (Improv Olympic.) Film: Labor Day. Currently, Tara serves as the Associate Artistic Director and Director of Education with Chester Theatre Company, where she will also be performing in the world premiere of To The Moon And Back later this summer.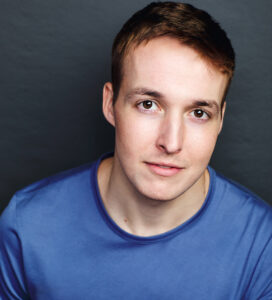 Brian Patterson (Chris) is excited to be making his Bridge Street Theatre debut. Based in NYC, his credits include Twelfth Night (Classical Theater of Harlem), Where Do We Live (Columbia University), and The Last Days of Judas Iscariot (Columbia University). Training: MFA Acting Columbia University, BFA Acting Marymount Manhattan College. He is incredibly grateful for the opportunity to be on stage again and beyond grateful to his family for all of the love and support. www.BrianPattersonActor.com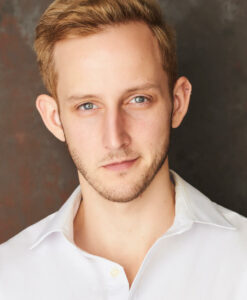 Hunter Ringsmith (Jake) is beyond thrilled to be making his Bridge Street debut with this show, his first since we all went inside and stayed apart for a really long time. Previous credits include Two Gentlemen of Verona and The Merchant of Venice (New Swan Shakespeare); Midsummer Night's Dream (Piknik Theatre Co.); Equivocation, Cymbeline, and Henry VI pt. 2 (Colorado Shakespeare); Bad Jews, Ghost: The Musical, Sister Act: The Musical, Sherlock Holmes: The Final Adventure and First Date (Lake Dillon Theatre Co; Fiddler on the Roof and The Merchant of Venice (Arkansas Shakespeare Theatre); Fiddler on the Roof and Much Ado About Nothing (Pennsylvania Shakespeare Festival); Macbeth and Twelfth Night (Great River Shakespeare Festival); Gross Indecency and A Man of No Importance (Red House Arts Center); and A Christmas Carol (The Dallas Theater Center); Proud AEA Member. BFA: Southern Methodist University, MFA: University of California Irvine. For my parents always and for all those we've lost and for those who are lost still. www.hunterringsmith.com
Daniel Elihu Kramer (Director) is Producing Artistic Director of Chester Theatre Company, where he has directed ten plays, including Tiny Beautiful Things, and the Berkshire Theatre Award winners The Aliens and Every Brilliant Thing. This summer at Chester, he will be directing his play Pride@Prejudice. He works nationally as a director and playwright, and is Professor of Theatre and a member of Film and Media Studies at Smith College. He received the Elliot Norton Award for Outstanding Production for A Midsummer Night's Dream at Boston Theatre Works, and his production of The Pillowman at the Contemporary American Theatre Company received awards for Best Production and Best Direction. His feature film Kitchen Hamlet won multiple awards as an official selection at film festivals throughout the U.S. His short film Recently, Long Ago premiered at the Palm Springs International Short Film Festival. Daniel holds an MFA in Directing from Yale School of Drama. He was a Founding Artistic Director of Salt Lake Shakespeare, Associate Artistic Director of Spiral Stage, and assistant to the Artistic Director of Circle Repertory Theatre.
Samuel D. Hunter (Playwright) grew up in Moscow, Idaho and lives in NYC with his husband and daughter. His full-length plays include The Whale (Drama Desk Award, Lucille Lortel Award for Outstanding Play, GLAAD Media Award, Drama League and Outer Critics Circle nominations for Best Play), Greater Clements (Drama Desk nomination for Best Play, Outer Critics Circle Honoree), Lewiston/Clarkston (Drama Desk nomination for Best Play), A Bright New Boise (Obie Award, Drama Desk nomination for Best Play), The Few, A Great Wilderness, Rest, Pocatello, The Healing,and The Harvest, among others. He is the recipient of a MacArthur Fellowship, a Whiting Writers Award, the PONY/Lark Fellowship, and an honorary doctorate from the University of Idaho. A forthcoming film version of The Whale, adapted by Hunter, directed by Darren Aronofsky, and starring Brendan Fraser, is set to be released by A24 Films. His plays have been produced in New York at Lincoln Center Theater, LCT3, Playwrights Horizons, Rattlestick Playwrights Theater, Clubbed Thumb, and Page 73; elsewhere his work has been produced at such theaters as Theatre Royal Bath, Seattle Rep, South Coast Rep, Victory Gardens, Williamstown Theater Festival, The Old Globe, Woolly Mammoth Theatre Company, Denver Center Theatre Company, Marin Theater Company and Bridge Street Theatre. Two published anthologies of his plays are available from TCG Books, and a third is forthcoming. He is a member of New Dramatists and is a current Resident Playwright at the Signature Theater in New York. He holds degrees in playwriting from NYU, The Iowa Playwrights Workshop, and Juilliard.