BRIDGE STREET BELLY DANCE
June 16, 2018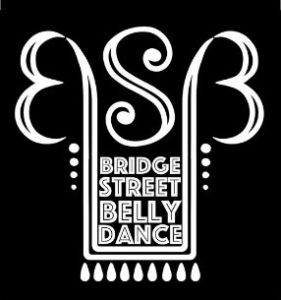 After last year's sold-out performance, you won't want to miss your chance to see the return to our stage of many amazing Fusion Belly Dancers.
Fusion Belly Dance artists from all around the Northeast gather to present this one-time-only performance. They draw from multiple influences and thoughtfully meld different styles to create their own distinct artistic style. We are excited to share this vibrant and exciting art form with audiences from Catskill and beyond.
Bridge Street Belly Dance is hosted by local belly dancer Francesca Avani and features Lauren Robbiani, Serena Spears, The Lunachix, Danielle Hutton, Cherish Holmes, and many more.
Here's The Amazing Lineup
Click on a photo to display the full-size version.
  Makeda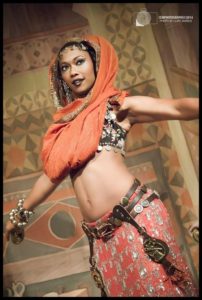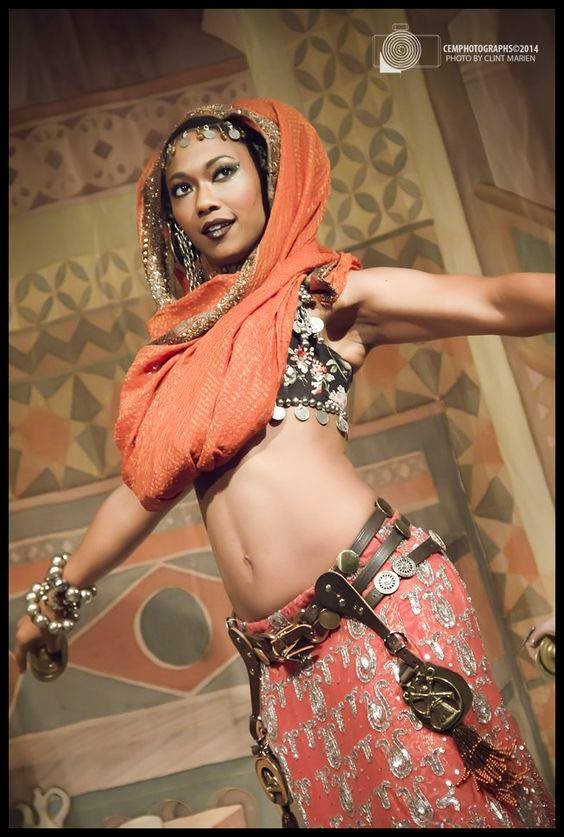 Makeda is a versatile dancer. Makeda began training in California, studying traditional Arabic bellydance. Through her projects in the Bay Area and Portland, Oregon, Makeda has explored a mixture of dance styles. She currently resides in New York and enjoys taking part in collaborations.
Gerudo Vagrants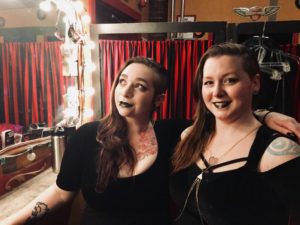 The Gerudo are known to be a reclusive tribe; this branch is anything but! The Gerudo Vagrants are a dangerously fun fusion duo comprised of two best friends – Andriel and Jessi.
Andriel is a certified ATS (American Tribal Style) teacher, and proud FCBD (FatChanceBellyDance) Sister Studio. Jessi has roots in Lyrical, Jazz, and American Cabaret, but quickly spread out into fusion performance. With these backgrounds both members smooshed together their knowledge and experiences to create their own spell-binding rhythm.  Along with their fusion duets, the Gerudo Vagrants also reak out ITS (Improvisational Tribal Style) dance whenever the opportunity arises.
They are sought out for performances at conventions – most recent including AVGC (New Jersey) and Thy Geekdom Con (Delaware). The Gerudo Vagrants were also brought in to "Escape Velocity" – a convention in National Harbor, Maryland, to teach a fusion dance workshop.
Together, Andriel and Jessi have teamed up to bring a bit of nerdiness to whatever stage they appear on, and they are ready to take on the final boss.
Rose Calavera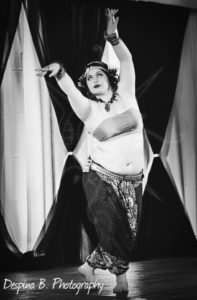 Rose Calavera is a modern fusion bellydancer residing in the wilds of upstate NY. She discovered bellydance at age 21 after training and performing as a traditional Irish step dancer for over 15 years. She has since immersed herself in the fusion community, studying with such teachers as Jill Parker, Rachel Brice, and Zoe Jakes. As well as being a soloist, Rose is a student of Hot Pot ITS, a proud member of the Lunachix, and 1/2 of the Moonshine Two.
Jaylee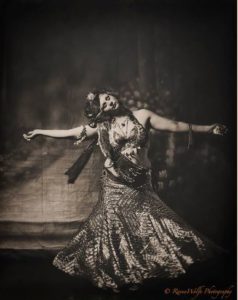 Lovingly nicknamed Whirly Twirly Girl by her parents, Jaylee has been whirling around in order to process her world since she could balance on two feet. Whirling has become a means of expressive therapy for Jaylee, fusing her love of performing with her impulse to create, communicate, and find catharsis. Jaylee is a Boston-based performer, event producer, and graphic designer raising her two little ones at home with her husband.
Cherish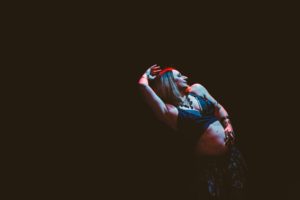 Cherish began training in American Cabaret Belly Dance in 2003.  In 2010, after seeing a Rachel Brice performance, Cherish turned her focus to Tribal Fusion Belly Dance and this is where her passion lies.
Cherish performs as a soloist and is the co-creator of Half Moon Tribal an ATS Troupe based out of Clifton Park, NY.  Cherish is the founder of Cherish Belly Dance, which produces an annual belly dance show, bi-monthly adult variety show in addition to haflas to provide a nurturing environment for the student belly dance community.
Always seeking opportunities for growth, Cherish has taken many workshops with local, national and international artists and has had the amazing opportunity to study & perform with Jill Parker. She has completed Phase 1, Phase 2 & Phase 3 of Rachel Brice's 8 Elements Program. Cherish enjoys sharing her love of this art form through dancing, teaching, and participating in educational presentations.
Lauren Robbiani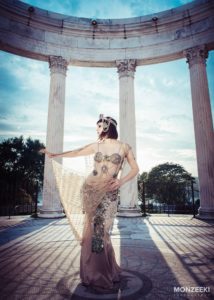 Lauren Robbiani was born in the Hudson Valley of New York, but spends her time in Brooklyn, these days. Her dance journey began with the help of her Aunt Patty, who was a belly dancer back in the day. Aunt Patty took big sis Katie Robbiani to class. In return, Katie took Lauren to a class, and the rest was history. Sort of. When she was 19, Lauren started Studying Egyptian Cabaret upstate with a dedicated Serena student, Laura. It wasn't long before she fell in love with ATS and Tribal Fusion stylings of Belly Dance. She took workshops with the innovators of the form for a spell while in San Francisco, and whenever possible in NYC. Fast forward some time and today she dances mostly with her pal Lauren Jeanette as Corpus Callosum. Together they produce shows like "Le Bal Oriental" at NYC's Red Room, and "Maiden in the Moonshine" at Kings County Distillery in the Brooklyn Navy Yard, featuring live music with world class musicians, and some of New York City's most sought after dancers. Together, the duo helps put on events by Atlas Obscura as Artistic Directors, Contractors, and Performers. Lauren is honored to work with Mardi Love as part of Lady Goodnight and the Voodoo Lillies, Dalia Carella and her Dance Collective, Irina and Ian Wen with their Butoh Dance Theater project Denovo, and has had the privilege of working with Mattie Waters, Despina, and Alice Giampieri to name a few. Lauren is also a founding member of Maiden China. She teaches here and there when she can find the time, but enjoys nothing more than a good excuse to dance around with friends. For updates on her goings-on you can visit corpuscallosumdance.com.
Beast Coast ITS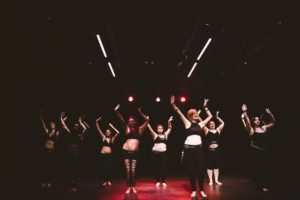 Featuring: Jo Boring, Francesca Avani, Mariah Bellington, Brenna Crowley, Mika Barry, Jessi Small, Chrissy Ehrlich, Andriel Hartwick, Angela Seeber, Tessa Myers, Dani Owen, Gina DellaPasqua, Meena Sankar, Diane Bellington, Patsy Beebe
Rose Calavera, Serena Spears, Ericka Condon Ericson, Elizabeth Raphaelson
Beast Coast ITS is a dynamic dance troupe featuring Hot Pot Improvisational Tribal Style (ITS) dancers from across the East Coast of the USA.
Brenna Crowley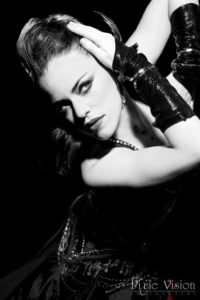 Brenna Crowley is an eclectic belly dance artist, choreographer and instructor in NYC, performing and teaching locally and across the country in many theatrical dance productions, belly dance festivals and other events for over a decade. She has performed as a featured soloist as well as a member of Sera Solstice's Solstice Ensemble, Solstice Project, and Solar Tribe, Altagracia's Caribbean Rose Dance Company, Ayshe's Cult of Isis Ensemble and many others. She is the director of her troupe Zilla Dance Ensemble, which was formed in 2009. Since its inception, they have performed in numerous theatrical shows, belly dance festivals and other dance events each year. The dancers that make up this ensemble come from all walks of life and various belly dance disciplines; together they celebrate the exuberance of movement and music. www.brennadance.com
Francesca Avani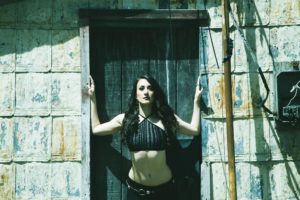 Francesca uses movement and dance to connect, to share her story with audiences, and to celebrate what it means to be human to her.
Francesca found belly dance in 2005, and took Cabaret and Turkish style classes for two years. In 2012, she graduated with her Masters of Education. Shortly after graduating, she came across Tribal Fusion Belly Dance. That was when she decided to change her life.
While Francesca travels around the US to perform, collaborate, and to train with renowned dancers, she resides and teaches in Catskill, New York. Francesca is also the producer of Bridge Street Belly Dance, a local professional fusion belly dance show. She studied with Rachel Brice from 2013 until 2016 and is an 8 Elements™ Certified Practitioner. Francesca is currently studying and working closely with the captivating, multi-faceted Mira Betz.
Francesca is dedicated to growing and evolving through this art form that is fusion belly dance.
Danielle Hutton & The White Rose Collective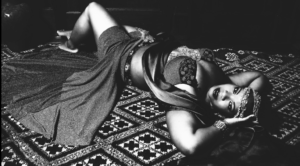 White Rose Collective is a newly-formed dance company directed by Danielle Hutton. Along with dancers, Brenna Crowley, Roxanne Benefiel, Mika, and Kittarina, White Rose Collective seeks to convey authentic stories and emotions through dance.
For over 14 years, Danielle has been a fixture within the New York City belly dance community. She was principal dancer in Solstice Dance Ensemble from 2008-2010. During her tenure with the collective, she performed at such distinguished events as Tribal Fest, The Massive Spectacular, Rakkasah East, and Spring Caravan. In addition to these collaborations, she's had the honor of performing with Zilla Dance Ensemble, Bellyqueen, and Sera Solstice's "Solstice Tribe." As a smoldering solo performer, Danielle has entranced audiences through her appearances at American History of Belly Dancers of Color. Danielle's stirring choreography is defined by an articulate narrative sense and vulnerability.
Danielle combines her technique and experience as a dancer with refreshing attention to the artist's journey in her work as an educator. Previously, she has been an instructor at the Bellyqueen School of Dance. Currently, Danielle offers private lessons, specializing in drills, and she's also a highly capable choreography creator and consultant. Additionally, Danielle conducts intensive workshops—her "Make It Real" immersive program will be featured at Art of the Belly in Ocean City, Maryland and at Super Fun Dance Camp in Cold Springs, New York.
Thinking back on her journey and the core philosophy that's been constant in her 14-year career, she says: "My method of storytelling is dance. I hope my work touches people and help others harness the power of expression in dance."
Serena Spears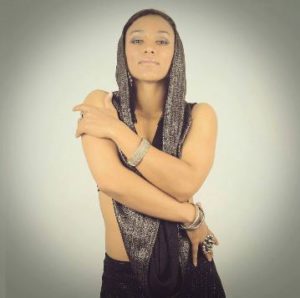 Serena Spears is an internationally renowned and award-winning fusion dance performer, teacher, and choreographer from Brooklyn, NY. As a solo artist and choreographer, she integrates decades of training in hip-hop, modern, African, ballet, and Latin dance forms with bellydance. Known for her boundless energy, athleticism, precise technique, and commanding stage presence, Serena focuses on creating exciting, seamless fusion that fascinates audiences around the world. In addition to her solo work, she has performed across the country as a principal dancer of Solstice Tribe, directed by Sera Solstice, as a satellite member of Sepiatonic, based out of Portland, OR, and in recent collaborative projects with fusion dancers and choreographers including Ebony Qualls, Sharon Kihara, Rin Ajna, and Sekou McMiller.
In addition to her six years of deep training and collaboration with Sera Solstice, Serena has studied intensively under the leading ladies of fusion bellydance including Suhaila Salimpour, Rachel Brice, Zoe Jakes, Donna Mejia, Mira Betz, Sharon Kihara, and Jill Parker. Serena completed Rachel Brice's 8 Elements: Initiation in 2013 and attained her Suhaila and Jamila Level 1 Certifications in 2013 and 2014, respectively. Serena continues to expand her movement studies outside of bellydance with regular classes and intensives in ballet, Afro-Latin, modern, hip-hop, salsa, tango, poi, and aerial arts.
The Lunachix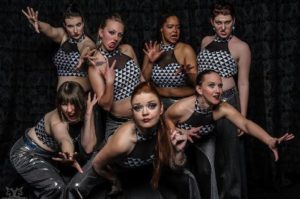 The Lunachix have been crafting their unconventional brand of modern fusion dance since 2013. Winner of the 2017 East Coast Classic troupe competition, the Lunachix count Jill Parker and Amy Sigil among their biggest inspirations. Directed by Jo Boring, the Lunachix perform both original choreographies as well as Hot Pot/ Unmata style ITS. The Lunas reside all over central New York, and are bonded by dance, friendship, and the light of the moon.
Featuring: Jo Boring, Rose Carballeira, Jessica Morse, Erika Miller, Ericka Condon – Ericson, Sondra Pedersen- Gielskie, Elizabeth Raphaelson, Patsy Beebe
Yvonne Michelle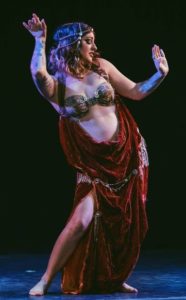 Introducing Yvonne Michelle from San Francisco! Ten years of middle jiggling, shape making, rounded silhouettes and noodling to music leads us to tonight's adventure: a blending of flamenco and bellydance! Join me tonight in exploring how one art form seamlessly stitches into another.
Get Tickets HERE