THE REVENGE OF THE SPACE PANDAS or
BINKY RUDICH AND THE TWO-SPEED CLOCK
by David Mamet
July 12-22
Click here for Press Information and Production Photos
Here's our review in the Albany Times Union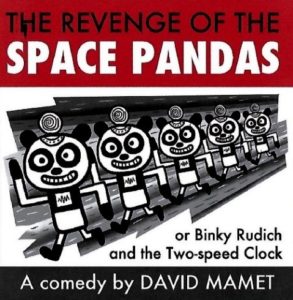 Blast off for the Planet Crestview with a 12-year-old boy scientist, his female sidekick, and a sheep named Bob! Quake with terror as our heroes are taken prisoner by Crestview's Supreme Ruler, a preening narcissist who'll stop at nothing to become the only man in the entire Goose Nebula to own a wool letterman's sweater! Will a nearly-forgotten film star be able to rescue the earthlings from being whacked-out with a giant pumpkin? And will they ever find their way back to Earth? The spirit of Ed Wood (director of the infamously bad cult film "Plan 9 From Outer Space) lives on in this Retro-Sci-Fi adventure written by one of America's pre-eminent playwrights with kids in mind, but with plenty of sly, sarcastic, satirical humor for adults to guffaw over.
Nothing this huge (or this screwy) has ever been attempted on our stage before! With a cast of 16 (the largest we've ever fielded), wacky, whimsical, Dr. Seuss-like sets by Rodney Alan Greenblat (of Catskill's "The Rodney Shop"), and extravagantly zany costumes by NYC's Jennifer Anderson, THE REVENGE OF THE SPACE PANDAS or BINKY RUDICH AND THE TWO-SPEED CLOCK by David Mamet, directed by Steven Patterson, touches down at Bridge Street Theatre for 8 performances only starting this Thursday!
The monster cast, a terrific mix of seasoned professionals and enthusiastic student performers (all locals!), features Wil Anderson, Amara Wilson, Alexa Powell, Julia Rothwax, Caitlin Van Loan, Molly Osswald, Lily Gallagher, Isabella Truncale, Art Skopinsky, Michael Keck, Natalie Parker, David Smilow, Andrew Joffe, Phillip Levine, Piper Levine, and Steven Patterson. Production Stage Manager is Tyla Patterson. It takes a Village to create something this monumental and underwriting for this production was provided by a generous grant from the Bay and Paul Foundations, with matching funds from the Bank of Greene County, Fingar Insurance, the Peckham Family Foundation, Rod and Julie McCullough, the Marine Corp League, and others. This one's a real community event!
PANDA Bios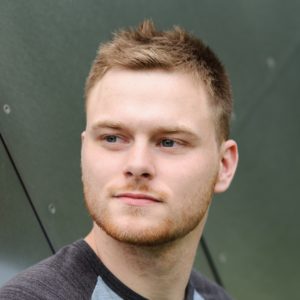 WIL ANDERSON (Leonard "Binky" Rudich). Wilhelm Anderson is a Kingston based actor and writer who has been performing in Hudson Valley theaters for a number of years. His most recent roles were those of Ron Miller in PAW's production of Breaking the Code and Howard in Phoenicia Playhouse's Moon Over Buffalo. He very closely relates to Bob the Sheep because, like most local artists, he too is hungry all the time. Contact: wilanderson@protonmail.com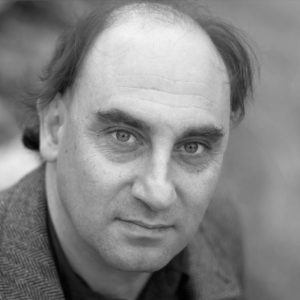 ANDREW JOFFE (Hank the Retainer). Performing Arts of Woodstock: Uncle Vanya. Kaaterskill Actors Theatre: Tartuffe, Amelia, On the Rocks, Scrooge & Son. Rhinebeck Theater Society: A Doll's House, Copenhagen. Berkshire Theatre Group: Made in the Berkshires, Moonchildren. NEW Stage Theatre: Blood Sky, Trial of FDR, Fahrenheit 451, The Dock Brief, A Thousand Clowns. Mixed Company: April in Paris. Aglet Theater: Sin, Sylvia, The Waverly Gallery, Don't Blame Me: I Voted for Helen Gahagan Douglas, The Dining Room, The Art of Dining, That Championship Season, Dance of Death, Chapter Two, God of Carnage, The Velocity of Autumn, Don Juan in Hell.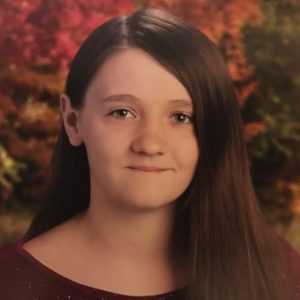 LILY GALLAGHER (Baby Panda). Lily has been performing since her first talent show in 3rd grade, beginning with her rendition of the song "Maybe" from the play Annie. She then went on to play a supporting role in the Catskill High School musical production of Once Upon A Mattress. Bitten by the desire to entertain, she participated in every school talent show from 3rd grade to present. Serving in Catskill Elementary All-County Chorus in 5th grade, Lily received a rating of excellent at NYSSMA. She continues to pursue her passion in the arts with The Revenge of the Space Pandas.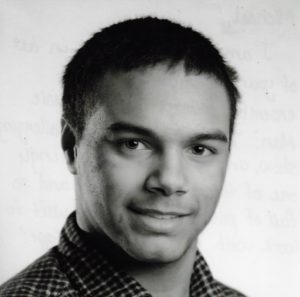 MICHAEL KECK (Executioner's Assistant) recently appeared in the ensemble of Catskill High School's production of The Music Man. He enjoys sports (baseball is his favorite), dogs (he has a bunch of pets), drawing, and listening to music, and his favorite class in school is chorus.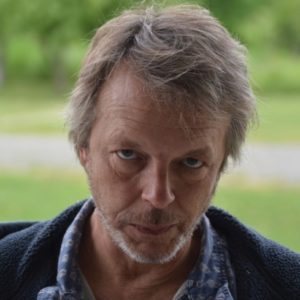 PHILLIP X LEVINE (TV Newsperson). Phillip has previously appeared at Bridge Street in his solo approx. poet falls in love & can't get up and Grinder's Stand. Other favorite roles: Performing Arts of Woodstock: True West, The Real Inspector Hound, The Foreigner, No Exit, Clybourne Park; Kaaterskill Actors Theatre: Tartuffe, Amelia, On the Rocks, Scrooge & Son, The Long Christmas Dinner, Pullman Car Hiawatha; Voice Theatre: Skin of Our Teeth; Woodstock Players: Magus, Midget in a Cat Suit Reciting Spinoza, American Buffalo; Rhinebeck Theatrical Society: The Fantasticks, Heartbreak House, JB; Perpetual Rush: King Lear; Walking the Dog: The Cherry Orchard.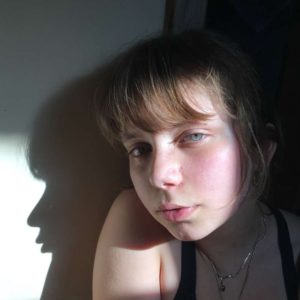 PIPER LEVINE (TV CameraPanda) loves this play and is hyped to be a part of the journey! She's been in several other productions: Scrooge & Son and Pullman Car Hiawatha for Kaaterskill Actors Theatre, and a number of short original plays with Youth Ensemble Theatre (YET). She has also worked as a SAG background actor in multiple films.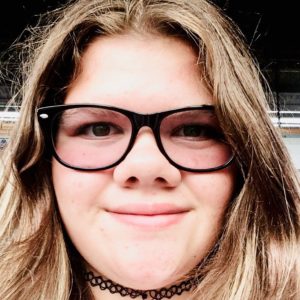 MOLLY OSSWALD (Space Panda "Boots"). Molly (age 12) is honored to have been chosen by Bridge Street Theatre to be in their first theatrical play for children. Molly's theatre experiences have included The Littlest Angel (produced by Flo Hayle for St. Luke's Episcopal Church) and four years of portraying a variety of Livingston Family members at Clermont State Historic Site for their Annual Halloween and Christmas events. Molly also enjoys participating in the Catskill Middle School Band and Chorus where she has participated in the NYSSMA and All County competitions.  Molly's other areas of interest are Art, Science and History.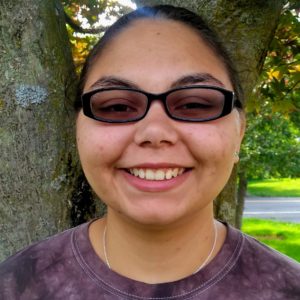 NATALIE PARKER (Court Jester). During her time at the Bridge Street Theatre, Natalie has assisted in providing live storm effects on the backstage crew of George M. Cohan's The Tavern. She has also performed in the 2017 Performathon. She is grateful for the opportunities that have been provided to her by BST and regularly volunteers at the theatre's box office. Previously, she has participated in NYSSMA and the Catskill High School production of Grease. Her greatest passion in life is music. As such, she enjoys composing songs on the flute, ukulele, guitar, and piano.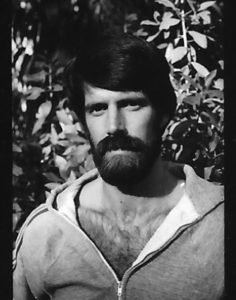 STEVEN PATTERSON* (Edward Farpis/Director). Steven has performed regionally and in New York City with theaters such as South Coast Repertory, freeFall Theatre, TheatreWorks, Capital Repertory, Kaliyuga Arts, and the Oregon, Orlando, Tennessee, Colorado, Pennsylvania, Utah, Richmond, and Lake Tahoe Shakespeare Festivals. Favorite roles have included Jean Genet in Beauty, Austin Wiggin in The Shaggs: Philosophy of the World, David in Poor Super Man, Judi Boswell in How to Pray and Jake Sturdy in Kill Me Now. He currently resides in Catskill, NY where he serves as an Associate Artist at the Bridge Street Theatre. He directed the BST productions of The Tavern  and The Effect of Gamma Rays on Man in the Moon Marigolds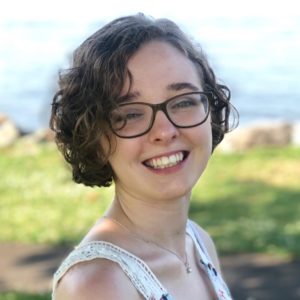 ALEXA POWELL (Vivian Mooster). At Bridge Street Theatre, Alexa has appeared as Janice Vickery in Paul Zindel's The Effect of Gamma Rays on Man-in-the-Moon Marigolds and served on the backstage crew that created live storm effects for George M. Cohan's The Tavern. As a Catskill High School student, she has been featured in six musical productions, most notably as Flounder in The Little Mermaid and as Ethel Tofflemeier in The Music Man. This past February, she sang at Carnegie Hall as part of the Honors Women's Choir. With numerous school and community performances to her credit (including All-County and All Shook Up at Proctor's), Alexa is grateful for her experience in the Arts and will continue chasing her dreams.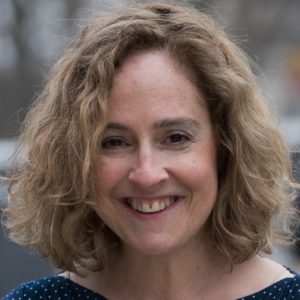 JULIA ROTHWAX (Mrs. Rudich) This is Julia's first show at BST. Last summer she performed as a refugee in Woodstock's Voice Theatre's production of The Skin of Our Teeth. She studies currently with the fabulous acting teachers, Seth Barrish and Lee Brock, at The Barrow Group in NYC. Performing is Julia's second "act" — her first was as a political operative and campaign communications director for notable Democrats including Bill Clinton and Bill Bradley. Julia is also a Board Member of The Voice Theatre. She splits her time between Woodstock and Brooklyn, NY.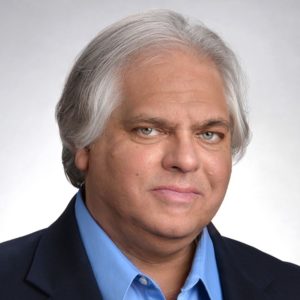 ART SKOPINSKY (The Executioner). This is Art's second show at BST where he has previously appeared as Willum in The Tavern. He has also appeared locally in theRhinebeck Theatre Society production of Dark of the Moon, in the Kaaterskill Actors Theatre productions of Scrooge & Son and Amelia, and the Olive's Theatre production of Almost Maine. Art is a board member for the Hudson River Showcase Theatre.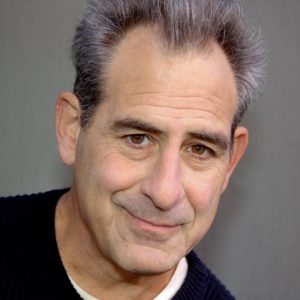 DAVID SMILOW (George Topax). David is happy to be playing yet another overbearing member of the ruling elite on the Bridge Street stage, having taken on the role of Governor Lamson in The Tavern a season or two back.  Recent shows include Uncle Vanya, Copenhagen, Tartuffe, Good People, A Christmas Carol, and Bill W. and Dr. Bob.  David will be assaying a decidedly less amusing, and far more besieged, Mamet character in Oleanna, the production of which goes up in October at the Phoenicia Playhouse (home of the Shandaken Theatrical Society). Info at: https://phoeniciaplayhouse.com/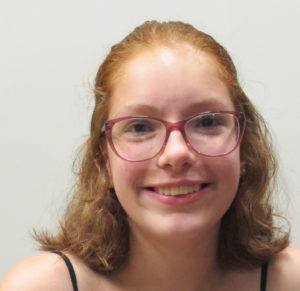 ISABELLA TRUNCALE (Mama Panda). Isabella makes her Bridge Street Theatre debut in The Revenge of the Space Pandas. She has previously been featured in two of Catskill High School's musical productions, The Little Mermaid and The Music Man. Having participated in chorus and band since 6th grade, Isabella has attended All County and NYSSMA numerous times.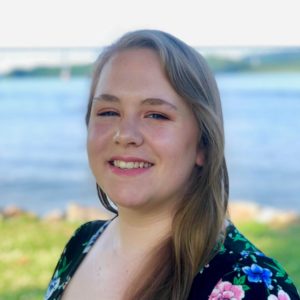 CAITLIN VAN LOAN (Space Panda Donald "Buffy" Watschalk). Caitlín is a 17-year-old student who is extremely excited to have the opportunity to take the stage at Bridge Street Theatre here in her hometown. In previous years, Caitlín has taken part in many of her high school's musicals. Her most recent performance as Mrs. Paroo in The Music Man earned her a nomination for "Best Supporting Actress" with the High School Musical Theatre Awards. She has also sung in multiple All County choruses, and has even performed on stage at Proctors and Carnegie Hall!  Upon graduation, Caitlín hopes to attend school to pursue a career in musical theatre.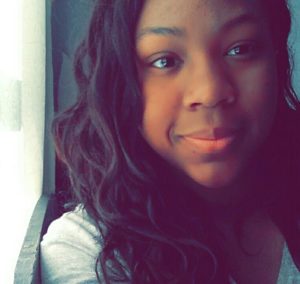 AMARA WILSON (Bob the Sheep). Amara recently completed her Junior year at Catskill High School, where she has been seen in the ensembles of Once Upon a Mattress, Grease, and Anything Goes, as Alma Hix in The Music Man, and Flotsam the Eel in The Little Mermaid. She has also been involved in performances with the Blue Star Mothers organization and participated in NYSSMA Festivals for the past six years. This past February, Amara made her debut in the Honors Women's Choir at New York City's Carnegie Hall. She also helped create live storm effects backstage for BST's 2016 production of George M. Cohan's The Tavern.
RODNEY ALAN GREENBLAT (Set Design).  Rodney Alan Greenblat's colorful paintings and sculpture have been featured in gallery and museum shows internationally for over 30 years. Rodney has also worked as a designer and illustrator creating whimsical and lively artwork for advertising, product design, animation and video games. He now lives in Catskill NY where he has opened THE RODNEY SHOP a retail store of artwork and products. His fine artwork can be seen at BCB ART gallery in Hudson NY. www.whimsyload.com
JENNIFER ANDERSON (Costumes). Jennifer has designed and worked in theatre, film, television, opera, dance, couture fashion, the music industry and private clients from Los Angeles to Minneapolis to New York to Cairo, Egypt. Currently based in New York, Jennifer operates the Etheric Design Studio and Costume House. She received her MFA from the University of California, Irvine where she was trained to emulate the design style and elements of the "Golden Age of Hollywood". Recent projects include: Ask For Jane, Soot & Spit: A Musical, It Came From Beyond, Wicked, Frozen.

"Revenge of the Space Pandas" will be presented Thursdays-Saturdays at 7:30pm and Sundays at 2:00pm, from July 12 – 22 on the Bridge Street Theatre Mainstage, located at 44 West Bridge Street in the Village of Catskill, NY. The Thursday July 12 preview and the Sunday July 15 matinee are both "Pay-What-You-Will" performances. Advance tickets are available for $22 online at pandas.brownpapertickets.com or by calling 800-838-3006. Tickets can also be purchased at the door prior to each performance (on a space available basis) for $25. Students age 21 are $10 and kids from 5-10 are $5. For more information, visit the theatre online at BridgeSt.org.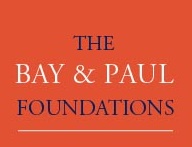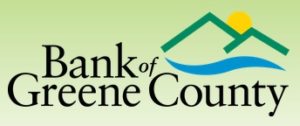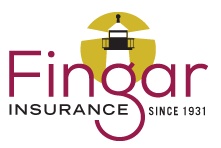 This production is underwritten by the generous support of The Bay and Paul Foundations with matching funds from The Bank of Greene County, Peckham Family Foundation, Fingar Insurance, Rod and Julie McCullough, the Marine Corps League, and others.
* A member of Actors' Equity Association, the Union of Professional Actors and Stage Managers in the United States.