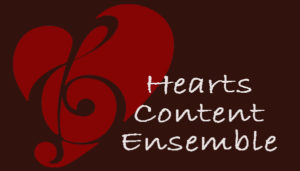 The Hearts Content Ensemble – Caitlin Ippolit (flute), Jonathan Byron-Woodin (cello), Lory Frankel (oboe), Thomas Konow (violin), Ed Coughtry (clarinet and flute), and David Woodin (violin and viola), all members of the Catskill Chamber Orchestra – returns for their fourth engagement here at Bridge Street with an intimate and wide-ranging program of chamber classics.
The Playlist
Mozart, Overture to the Marriage of Figaro
Corelli, Concerto VIII, Fatto per la notte di natale
Ravel, Le Tombeau de Couperin (selections)
Stravinsky, Pulcinella, (selections)
Piazzolla, Oblivion
Brahms, Hungarian Dance No. 1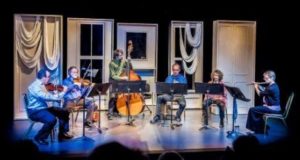 This is a magnificently gifted and enthusiastic ensemble of local musicians whose recitals are invariably a delight.