DRIVING MISS DAISY by Alfred Uhry
A Special Bonus Production Directed by Flo Hayle
October 11 – 21, 2018

For Hi-Res Press Photos Click Here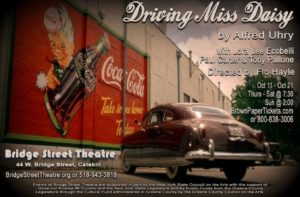 "One of those plays that can't be seen too often, Driving Miss Daisy is a welcome autumn entry and, like the falling leaves, is a gentle reminder of why we love local beauty, theater and love family with a similar sense of what's right in our lives." – J. Peter Bergman, BerkshireBrightFocus.com. Read the complete review here.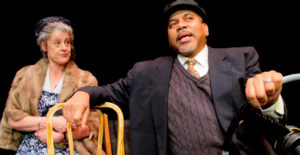 Atlanta, Georgia, 1948. An elderly Jewish widow named Daisy Werthan has just totaled her new car and her insurance company has declared her a high risk. While she's determined to maintain her independence, her son Boolie insists she get herself a driver, and he hires an African-American man named Hoke Colburn to be her chauffeur. And though their relationship gets off to a rocky start, these two very different people gradually develop a close mutual friendship, one that transcends both the racial prejudices of the time and all the societal changes that occur over the 20-plus years Hoke spends 'driving Miss Daisy'.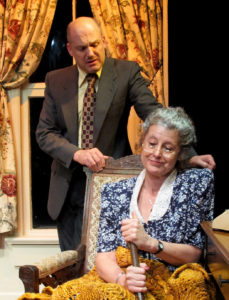 Please note that this production is not part of the regular 2018 Subscription season, but Subscribers receive a discount on admission either on-line, by selecting the Subscriber option, or at the door. Also note that the final Sunday, October 21, performance is a special benefit performance for the Town and Country Women's Network Scholarship Fund. Tickets are not available on line, but for information about tickets to this special performance CLICK HERE
The Cast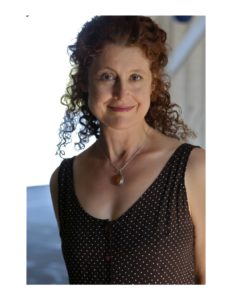 LORA LEE ECOBELLI (Daisy) is an actress, writer, director and teacher. She has performed on Broadway, Off Broadway, in Regional Theatre and in films and television. She was the recipient of the Harold Clurman award for best leading actress for her performance in The Vise. Some of her favorite roles include Gertrude in Hamlet at The West End Theatre, Madame Ranevskaya at Walking the Dog Theatre in Chatham and Emily in Lark Eden at Bridge Street Theatre in Catskill. Lora Lee is also the Artistic Director for The Blue Horse Repertory Company and teaches Theatre at The Theatre Institute at Sage College. AEA,SAG/AFTRA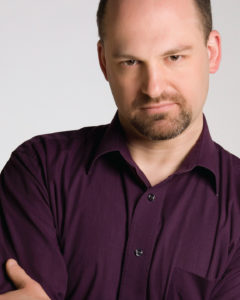 TONY PALLONE (Boolie) first shared a stage with Bridge Street Theatre co-founder Steven Patterson in Capital Repertory Theatre's production of "To Kill a Mockingbird," and he's wanted to work with him again ever since! He's thrilled to be making his Bridge Street debut alongside such a wonderful cast and crew. Previous credits include The Enemy of the People (Barrington Stage); The Trip to Bountiful, Gypsy, To Kill a Mockingbird (Capital Rep); Urinetown: The Musical, Equus (Ghent Playhouse); The Seagull, The Little Foxes (Northeast Theatre Ensemble); Half and Half, The Addams Family (Theater Barn); and Blithe Spirit, Arms and the Man, The Weir (Theater Voices). He also serves on the boards of Northeast Theatre Ensemble and Theater Voices, both based in Albany. He has taught acting to young theatre enthusiasts at Drama Kids International, NYSTI and Proctors; has an abiding love of Shakespeare; and jumps at the chance to do graphic design for theatrical productions. Love to Colleen, his favorite partner both on stage and off. Proud member of Actors' Equity.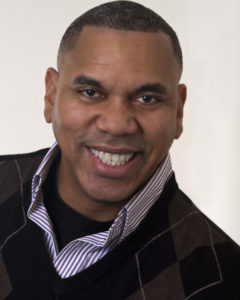 PAUL CARTER (Hoke), a Hudson, NY native and Bard College alumnus, has enjoyed working in the NY theater scene in various productions at such venues as: The Metropolitan Opera, La Mama,e.t.c., Theater for the New City, Riverside Shakespeare, Soho Rep, and Westbeth Theatre Center to name a few. Paul has also enjoyed playing several supporting roles on daytime television including One Life to Live, All My Children, Another World and Loving.  National and International tour credits include: McMurphy in One Flew Over the Cuckoo's Nest (European Tour), Jesse Owens in Olympic Spirit(US), Hud in the 20th Anniversary Tour of Hair, The Musical,(US & Canada) and The Fox in Pinocchio(US). Other favorite roles include: Joe in Big River (Yorktown Performing Arts), Private Megs in Strange Snow (Shadowland Playhouse), Mohammed in Omnium Gatherum (Stageworks/Hudson), Solomon Northup in Friend of a Friend (Capital Repertory Theatre), and Macheath in Three Penny Opera (Rhinebeck Performing Arts Center). Paul's performing experience also includes a stint as a featured vocalist for Regency Cruise Line's Broadway Spectacular and Manhattan Latin revues (Caribbean, South America, and Vancouver, B.C./Alaska Cruises).
FLO HAYLE (Director) has been a participant in all aspects of the theater. She was producing Off-Broadway long before there was anything known as Off-Broadway. She has appeared in dozens of plays and musicals including the Broadway musical Sophie by Steve Allen. Flo has been seen in TV commercials for Total Cereal, Volkswagen and Show Boat Casino, and was casting director for Muriel Cigars, Coppertone, and Maybelline, to name only a few. She has directed plays at the Ghent Playhouse and has appeared at the Fort Salem Playhouse in Salem, NY. At Bridge Street Theatre, she directed productions of Souvenir and The Property Known as Garland. Flo has appeared in the NY cabaret clubs Don't Tell Mama, The Five, Freddies, The Ballroom, and On Stage, and of course on stage here at Bridge Street Theatre. Favorite roles include Mama Rose in Gypsy and Lola in Come Back Little Sheba. She has her own radio interview show "Arts Alive" on iHeart Radio.
JOHN SOWLE (Set and Lighting Design) is Artistic and Managing Director of Bridge Street Theatre. He founded Kaliyuga Arts in 1986 with his partner Steven Patterson and has received multiple awards for his directing and design work on their Los Angeles, San Francisco and New York productions. He has directed and designed BST's productions of There Is a Happiness That Morning Is, Leni, Redwood Curtain, How to Pray, The Official Adventures of Kieron and Jade, Frankenstein: The Modern Prometheus, Holiday Memories, The Epic of Gilgamesh, The Killing & The Love Death (late plays of William Inge), and Grinder's Stand by Oakley Hall III, and designed their productions of The Tavern, Souvenir, The Effect of Gamma Rays on Man-in-the-Moon Marigolds, and Frankie & Johnny in the Clair de Lune. John has an undergraduate degree in mathematics from M.I.T and a PhD in Dramatic Art from UC Berkeley.
MICHELLE ROGERS (Costumes) began costuming plays while in college and continued working on high school productions throughout her teaching career. She's designed costumes for Marat/Sade, A Midsummer Night's Dream, Oliver!, and Pride and Prejudice, among others. Now retired from education, Michelle is delighted to be working with Bridge Street Theatre. She has been the costume designer for The Tavern, Frankenstein, The Effect of Gamma Rays on Man-in-the-Moon Marigolds, How to Pray, Redwood Curtain, Frankie & Johnny in the Clair de Lune, and Leni.
FRANK DIANDA (Stage Manager) has studied Meisner technique with Maggie Flannigan in NYC and as well broadcast journalism at the New School in Albany, NY. While singing, acting, and dancing are his passion, he started out working in film and television production as everything from a Grip to a Production Assistant. In his youth, Frank was also spent time on the radio as one of the youngest disc jockeys in New York. He continues to pursue work in all aspects of film, television, and theater. His most recent project was portraying a waiter on "The Real Housewives of New York".