Heart's Content Ensemble
SundayMay 3 @ 3 pm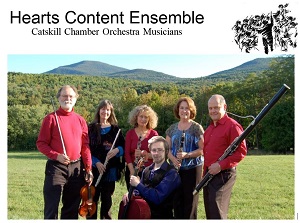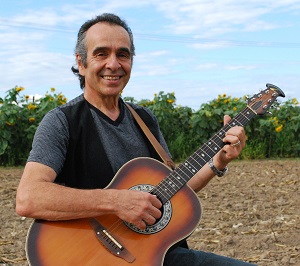 An Evening with
John DeRosalia
Saturday, May 9 @ 7:30 pm
Kaliyuga Arts presents
Home Fires Burning
Created and Performed by Roxanne Fay
Two Weekends — May 15-24
Fridays and Saturdays @ 7:30 pm
Sundays @ 2:00 pm
Press Photos Here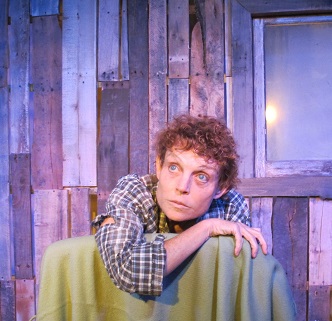 "If theater matters to you, if nourishing both your own aesthetic pleasure centers and the area's theater scene register as a goal at all, you will find a way to get to Bridge Street Theatre this weekend or next ot see 'Home Fires Burning' … This is enthralling and wrenching stuff in the 30-seat Speakeasy space at Bridge Street Theatre. On Friday, opening night, when Fay emphasized a point with a jab at her chest, you could hear her finger thud on her sternum. The intimacy is so intense you're almost glad the show isn't any longer, but you're also spellbound by a story so perfectly told you don't want it to end. " — Steve Barnes, Albany Times Union
"Mesmerizing … Fans of Elmore Leonard and FX's 'Justified' will feel a kinship with 'Home Fires Burning', but the play is authentic theater. … Study of characters deserves an actress worthy of study, and Roxanne Fay is awesome. Her monologues unfold before a rapt audience without the slap, dash, and pretense of more refined but less artistically inclined theaters. Done before another one of John Sowle's perfectly natural and authentic sets—a muslin sheet with the south wall of slanted wood shingles, one window reflecting the sun—it makes the perfect symbol of home to tie Everlasting Moon and Paradise Whiskey tighter: this is the place Child desperately tries to get home to and the place one-eyed Sister Mae refuses to leave. Don't miss Home Fires Burning; you'll want to find your way back here in the future. — James Yeara, METROLAND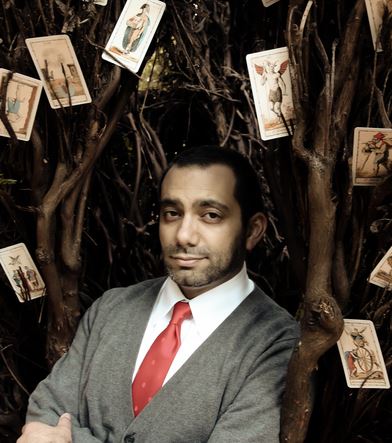 Christian Cagigal
in
Obscura
An Intimate Evening of Close Up Magic, Fairy Tales, Dark Fables and Strange Happenings
May 29-31
Fri @ 7:30, Sat @ 3 & 7:30, Sun @ 2
Hearts Content Ensemble
Catskill Chamber Orchestra Musicians
Margo Byron, Jonathan Byron-Woodin, Lory Frankel, Gail LeSuer, Bill Skiff & David Woodin in a program of works by Telemann, Stravinsky, Riedel, Mozart, Barthe, Chaminade, Piazzolla, Debussy, and Marcello.
Made possible with public funds from the Decentralization Program of the NYS Council on the Arts, administered by the Greene County Council on the Arts.
An Evening with John DeRosalia
When singer/songwriter/guitarist John DeRosalia was 12, he went into a deep depression. He bought himself a guitar, went into his room, and came out a year later knowing how to play it. He hasn't stopped since.
Born and raised in Brooklyn, John has been living in the Hudson Valley since 1990. While he's worn many hats in the course of his life (psychotherapist, magician, author, skydiver, international Peak Performance Consultant), music has always been his first love. His songs range from blues to rock to jazz, with deep, poetic, and often humorous lyrics which speak of the feelings and emotions that fill all our lives.
John started performing at the age of 17 and now, at age 65, he's better than ever! Listening to his music –
especially live – is a joyful and uplifting experience.
Home Fires Burning
Roxanne Fay creates two unique characters, one an orphaned child, the other ancient and disfigured, in a pair of haunting plays about the fierce fight to reclaim and hold on to that most elemental human need – a place of one's own.
Roxanne Fay is an actor and writer. Formerly the Producing Artistic Director for the Oak Park Festival Theatre in Chicago, she now resides in the Tampa Bay area of Florida and serves as Producing Artistic Director for Circle in the Water, LLC. She is the first recipient of the Jeff Norton Dream Grant, awarded by Theatre Tampa Bay, to fund the creation of her new play,
UPON THIS ROCK: THE MAGDALENE SPEAKS (based on her novel, available on Amazon and Kindle). The play premiered in May of 2014. She has received awards for her work in productions of CABARET, MUCH ADO ABOUT NOTHING, and SIDE MAN. She has appeared in Joan Didion's THE YEAR OF MAGICAL THINKING, A MIDSUMMER NIGHT'S DREAM, ROMEO & JULIET, AS YOU LIKE IT, THE COMEDY OF ERRORS, HENRY IV, THE WINTER'S TALE, AGNES OF GOD, THE ELEPHANT MAN, THE NORMAL HEART, ONE FLEW OVER THE CUCKOO'S NEXT, and LOST (ABC TV).
www.circleinthewater.com.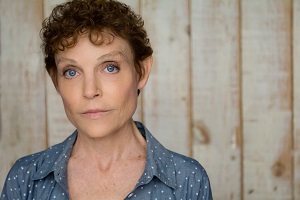 Notes from the Playwright:
Two weeks before my father was killed, he drew a pencil sketch. Though he was career Air Force, he carried an artist within. He would sit with a sketch pad on his lap in the evenings during the family TV huddle and draw. I have remembered that last sketch all my life. It manifested itself in PARADISE WHISKEY, a play that came out almost like automatic writing as I sat, my own pad in my lap, waiting for a long audition day to end. Milton Fay was killed by a hit and run driver as he and I rode our bicycles on a California country road in July, 1972. His final sketch is the basis for cover of the published plays. The odd thing about the two plays that comprise HOME FIRES BURNING is that their content is a mystery to me. I have no outward experience to connect to either character and yet, they feel completely internal and amazingly real to me. This work is dedicated to my father.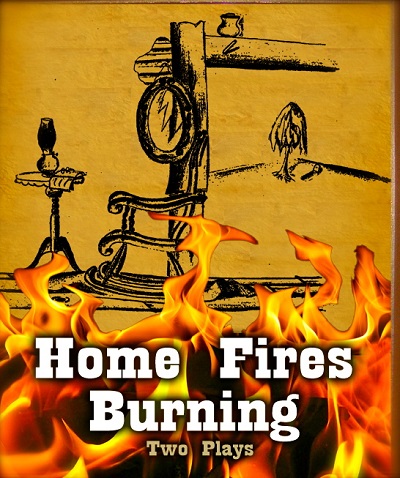 Obscura
Bridge Street Theatre presents a return engagement of the amazing Christian Cagigal in an intimate evening of close up magic, fairy tales, dark fables and strange happenings called
OBSCURA. Christian's unique blend of theatre and "slightly creepy" magic has played to spellbound audiences and packed houses in San Francisco, Los Angeles, Las Vegas, Chicago, New York City, Montreal, and Bintan (Indonesia). He recently completed a sold-out run of a special edition of
OBSCURA in the Close-Up Gallery of the world famous Magic Castle in Hollywood, and last summer he performedthe show at the Edinburgh Fringe Festival. You can visit christiancagigal.com for lots more on this astounding actor, magician, and mentalist. You can also view a webseries based on
OBSCURA on YouTube, but only live and in person does this show reveal its true wonder and magic.
"This interactive one-hour show resembles nothing I have seen in this town in recent memory. Come to think of it, I don't think I've ever seen anything like it." –Bloody Underrated(Montreal)
A captivating suspended animation of eerie alchemy and delightful drama." – Chicago Stage Review
"Spellbinding … Bravely entrusts its success into the open-mindedness of its audience and the storytelling talent of its performer, and the results are admirable, breathtaking, and fittingly magic." – Charlebois Post, Montréal
"A show that'll change viewers' estimation of magic forever." – SFStation.com
"Charismatic and engaging … He has us in the palm of his hand." – The Black and Gold Review, New Orleans