February Featured Magic in the Speakeasy
Magick Balay and Buddies

Star of the Discovery Channel's close-up magic show, Close Up Kings, Magick Balay, performed with New York City magicians Dave Murillo and Steve Dane and local Windham favorite Sean Doolan.
Featured in Catskill's The Daily Mail
Before andAfter
Click here to see Magick in action at Bridge Street Theatre
Click here to see Magick in action on the SyFy channel
About the Performers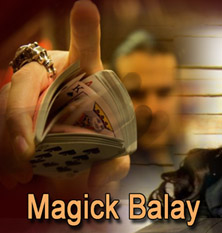 Magick Balay is a world-renowned close-up magician. Based out of New York City, Magick has entertained audiences across America for over two decades. He has consulted for multiple magic manufacturers and has been the head demonstrator at every professional magic company in Manhattan. He currently runs the headquarters of Fantasma Magic & its Houdini Museum, diagonally across from Penn Station. Magick has released two top selling DVD's, "Centrifugal" & "Four Quarters", and has been featured in many others such as Reel Magic, International Magician Society (Gold Series & Pro Series), Marco Tempest Virtual Magician, etc… Magick has also performed in several top venues including the Magic Castle in Los Angeles.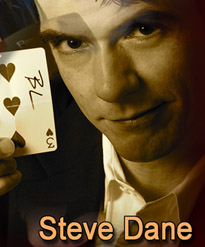 Steve has a strong background in Comedy & The Dramatic Arts. His unique & witty style is upbeat, down to earth and appropriate for audiences of all ages. He enjoys performing with coins, paper currency, everyday objects and playing cards. The effects & routines range from the more "traditional" to the slightly "off-beat"… All of the presentations are interactive; they are sure to surprise, delight, amaze & entertain with Steve's signature sense of humor. The varied material involves transposing objects, color changes, torn and restored visuals, levitation, penetrations and other fascinating themes. Steve also performs a number of "mind reading" routines which include predictions, thought transference, and other brain-wave stunts.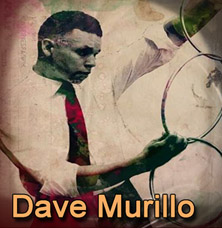 A native New Yorker, David has been invovled In magic since the age of 8. A graduate of the US Naval Academy, David served as a military officer supporting Operation Iraqi Freedom. In his travels he has learned that magic is a universal language that when performed well is understood by all. in 2011, David was inducted into the Society of American Magicians. He has performed at various venues in New York City including the World Resort Casino, Coney Island Freakshow Bar and Magic Mania.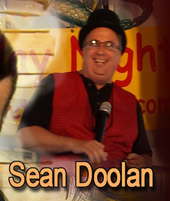 Sean Doolan, of Greene County New York, was born to perform but didn't realize it until age 47. For some men their midlife crisis comes in the form of fast cars. For Sean it was performing magic. Come see Sean perform magic as he weaves his story of going from a seasoned trial attorney to a stage magician in less than two years. His magic reflects his travels around the world, to Germany, France, England, Scotland, New York City, Ohio, and Las Vegas to learn from the best magicians. His aim is to amaze, amuse and confuse you.