Bridge Street Theatre 2023 Season – A Holiday for Misfits

I think for some uncertain reason,
mercy will be shown this season
to the lovely and misfit …
Tennessee Williams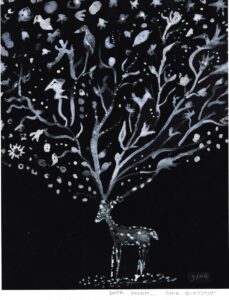 2023 Season Subscriptions are available now.
Click HERE for details.
For tickets to individual shows, click on the icon for that show.
April 20 – April 30
RUDE MECHANICS by Eric Hissom (World Premiere)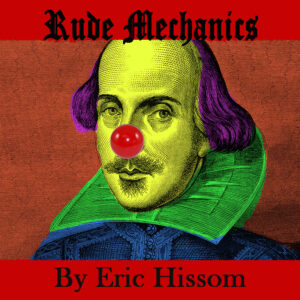 London, January 1612. A theatre in the court of King James. At the eleventh hour a spear-carrier in Shakespeare's troupe is thrust into a major role, and frantically rehearses for an imminent performance before the Court, on a night fraught with political and romantic intrigue. A fast, funny, slyly anachronistic, and scarily relevant period comedy about the craziness (and the wonder) of trying to create theatre during a time of plague.
May 25 – June 4
EAST OF BERLIN by Hannah Moscovitch (Regional Premiere)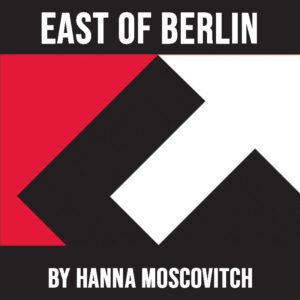 When the son of an escaped Nazi war criminal (still alive and living in Paraguay) and the American daughter of an Auschwitz survivor meet and fall in love in Berlin, what they choose to reveal to and conceal from one another brings the past crashing down on them. Love, guilt, and recriminations mix in this theatrical gut-punch from the author of "Sexual Misconduct of the Middle Classes".
July 13 – July 23 Summer Youth Musical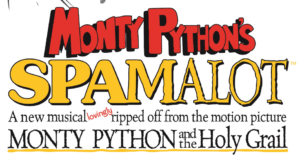 August 31 – September 10
I AM BARBIE by Walton Beacham (East Coast Premiere)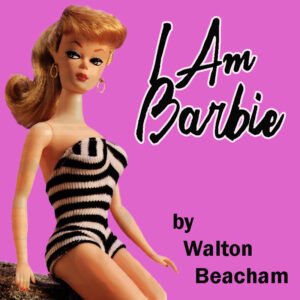 It's Barbie's 60th Birthday (she still looks FABULOUS), and she spends it reminiscing about her countless careers, her relationship with Ken and with other characters from her life including GI Joe, She-Ra, and her creators, Ruth Handler and Jack Ryan. A hilarious and surprisingly touching look at what it's like being a Barbie Girl in a not-so-Barbie world.
October 5 – October 15
THE GLASS MENAGERIE by Tennessee Williams (An American Classic)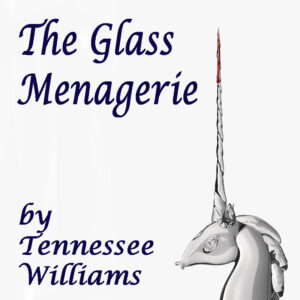 One of a handful of undisputed American classics. Tennessee William's poetically autobiographical memory play premiered in 1944 and catapulted its young author from obscurity into fame (and notoriety). We're presenting Williams' moving remembrance of family ties, lost dreams, and shattered illusions in its original version, with incidental music composed for the initial production by Paul Bowles.
November 9 – November 19
SYMPATHETIC MAGIC by Lanford Wilson (Regional Premiere)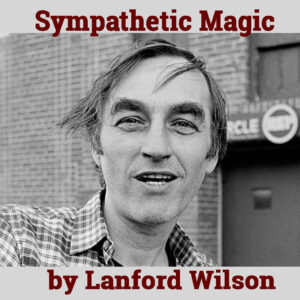 Part of BST's mission is to resurrect neglected plays and put them back onstage where they belong. This late and little-known work by one of America's most revered and beloved playwrights ponders the cosmic in the mundane in the story of a young astrophysicist who makes a potentially world-changing discovery at the same time his long-term companion, a sculptor on the verge of a brilliant career, discovers that she is pregnant with his child.
Other Events at BST (Discounts available for Subscribers)
March 10 – April 1 SoloFest
NOTE: Our SoloFest performances are not included in the 2022 Season Subscription Package, but both SoloFest Passes good for all shows and individual tickets will be available to Subscribers at a discount.
March 10 – 12 THE VILLAGE CIDIOT by Lauren Lettelier
Everyone from generations-long locals to recent COVID-era transplants will find something to relate to in this ultimate fish-out-of-water story about a NYC girl attempting to cope with re-locating upstate.
March 17 – 19 MOTHER (and me) by Melinda Buckley
The story of a larger than life Hungarian Mama Rose who's slowly waltzing into dementia, as her Broadway baby, Melinda shimmies into middle age. An outrageous one woman show about stepping up and into your own light.
March 24 – 26 SPINNING MY WHEELS by Michael Garfield Levine
"This roller coaster of a ride takes us from the streets and theaters of New York to the hills of Vermont, into the depths of Michael's psyche as he battles mental illness and addiction, and back up to sanity whilst encountering a host of unsavory and masterful characters."
March 31 – April 2 ALONE: STORIES FROM EDGAR ALLAN POE by Daniel Hall Kuhn
The horror, the horror! Poems and tales from America's master of the macabre come thrillingly to life in this one-man show created and performed by an actor BST audiences will recognize from LEWISTON and SHELLEY'S SHADOW.
SoloFest Info and Tickets HERE.
And
June 17
Bridge Street Belly Dance