Play Five of our 2023 Season
November 9 – November 19
SYMPATHETIC MAGIC
by Lanford Wilson (Regional Premiere)
Directed and Designed by John Sowle
Costumes by Michelle Rogers
With
Nico Ager, Abby Burris, Timothy Dunn, Seth McNeill, Molly Parker Myers, Steven Patterson, Brian Sheppard, Terry Sidell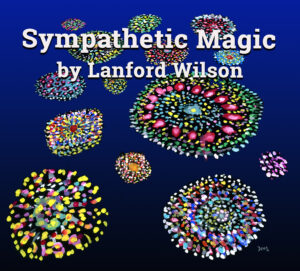 Part of BST's mission is to resurrect neglected plays and put them back onstage where they belong. This late and little-known work by one of America's most revered and beloved playwrights ponders the cosmic implications of everyday actions in the story of a young astrophysicist who makes a potentially world-changing discovery just at the moment his long-time companion, a sculptor on the verge of a brilliant career, finds she is pregnant with his child.
Bios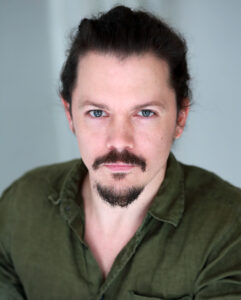 Brian Sheppard (Ian Anderson) Hailing from Churubusco, IN, Brian is a New York City based actor. Regional appearances include Les Liaisons Dangereuses (Palm Beach Frameworks), Hamlet (Tennessee Shakespeare Company) and Twelfth Night (Plimoth Pautuxet). Television credits include The Walking Dead, FBI, Law & Order: SVU, The Blacklist, Marvel's The Falcon & The Winter Soldier, To Catch a Killer (I.D.), & BULL (CBS.). Brian holds a B.A. in Theatre from Butler University as well as an M.F.A. in Performance from Northern Illinois University. When not on stage or screen Brian can be found guiding fly-fishing anglers and students throughout the rivers of the Catskills.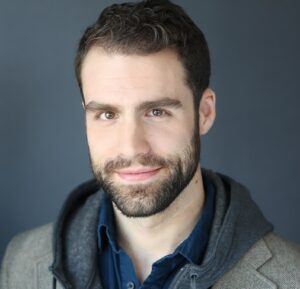 Seth McNeill (Don Walker) has appeared in classical and contemporary plays in NYC and regionally, appearing in last year's Lion in Winter at Bridge Street, Twelfth Night & Love's Labours Lost at the American Shakespeare Center, as John Proctor in The Crucible with Sink or Swim Rep, and in a bunch of other stuff you can look up later. His experimental solo show Bullet was workshopped this summer in residence with Ancram Opera House. As a playwright, dramaturg, and educator, he has worked with the Valdez Theatre Conference, Middlebury Acting Company, Lanford Wilson Festival, Samuel French OOB Festival, Theatre for a New Audience, Gingold Theatrical Group, Barrington Stage, Fresh Ground Pepper, Dixon Place, Fault Line Theater, Amios NYC, and the Hambidge Center. Semi-Finalist: O'Neill Conference, Shakespeare's New Contemporaries Prize. Seth's short play Sad Lonely People will be published in Smith & Kraus' Best 10-Minute Plays of 2023. Education: Circle in the Square; MA in Theater, Hunter College. www.sethmcneill.com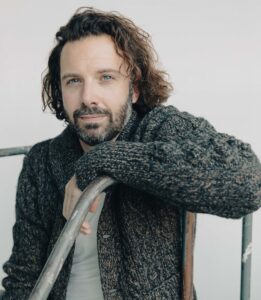 Timothy Dunn (Pauly Scott) thanks you for supporting live theater and for introducing others in your life to the magic that only live theatrical experiences can offer! Timothy is a NYC-based actor, director, and creative-type, who wholeheartedly believes that kindness, compassion, connection and creativity will save the world, and he is happy to be doing his part in this gorgeous play. Though his theatrical career began with his star turn as the titular role in his Kindergarten class play, The Littlest Angel, Timothy's professional acting career began in his teenage years at the St. Louis Municipal Opera House (MUNY), before he earned a Bachelor of Sciences in Theatre from Northwestern University, his stripes in the Chicago musical theater scene, and enough money to move to New York City, where his creative career has continued to develop and grow, bringing him around the world, from the NYC stages of the Upright Citizens Brigade Theatre, where he was a performer and director for over a decade, to roles on big, small and tiny screens, and, just this past summer, as The Emcee in Cabaret up on the mountaintop in Hunter, NY, where he also hangs his hat, alongside his fiancé, Gary, and their hilarious little dog, Tiny Taco Party. www.timothydunncreative.com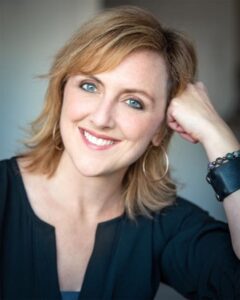 Molly Parker Myers (Barbara De Biers) is an actor, singer, voice artist, educator and a frequent collaborator with Bridge Street Theatre. Molly's work with BST includes Huldey in The Moors, Annie in The Shaggs, Ellen in There is a Happiness That Morning Is, and Geneva in Redwood Curtain, among many others. Recent regional roles include Logan in The Thanksgiving Play (WAM Theatre), Bananas in House of Blue Leaves, Emilie in Emilie: La Marquise de Chatalet Defends her Life Tonight (Wellesley Rep), Bella in Lost in Yonkers, Sally in Talley's Folly, Sarah in The Norman Conquests Trilogy and Amanda in Private Lives (Winnipesaukee Playhouse), Papermaker, The Ladies Man (Shadowland Stages), The Immigrant (Chenango River Theatre).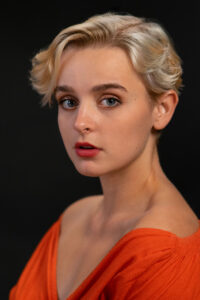 Abby Burris (Sue Olmstead) is thrilled to be returning to Bridge Street Theatre after appearing in last year's production of the US premier of Sexual Misconduct of the Middle Classes. Now based in NYC, Abby was born and raised in Greensboro, NC, and graduated from the BFA acting program at Purchase College. Regional Credits include: Incident at Our Lady of Perpetual Help at Penguin Rep Theatre, and Hamlet and The Tempest at Shakespeare In The Woods. Select Purchase Repertory Theater credits: Sweat, Life Is A Dream, Henry IV, and The Last Days of Judas Iscariot.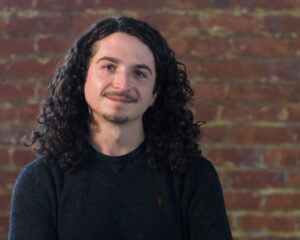 Nico Ager (Mickey) is absolutely spinning plates to be making his Bridge Street Theater debut. He holds a BFA in acting from the University of Michigan and has performed across the Midwest as well as in New York City. Theater productions include Dog Sees God (Magenta Giraffe, Detroit, Michigan), Cloud Tectonics (New Theater Project, Ann Arbor, Michigan), Mercury Fur (Who Wants Cake, Ferndale, Michigan), Holy Musical B@Man! & A Very Potter Senior Year (Starkid Productions, Chicago, Illinois/YouTube), Skriker (Red Tape Theater, Chicago, Illinois), Last Days of Judas Iscariot (Stage 773, Chicago, Illinois), Pitchfork Disney (Interrobang Theater Company, Chicago, Illinois), World's Fastest Hamlet (Hedgepig Theater Ensemble, New York City), Shakespeare Unrehearsed (Barefoot Shakespeare, New York City), and In the Hat (7×7, New York City). Film credits include Worthy (Traverse City Film Festival), the Good Clean F*** web series (YouTube), and Bronx: Street Justice (ID Discovery). Many thanks to Steven and John for welcoming him on board, and to his wife, Anna, for being his universe.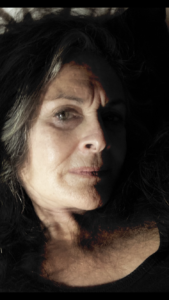 Terry Sidell (Liz Barnard) has worked throughout the Mid-west and South, including Alabama Shakes in Anniston, St Louis Repertory & Abbeville Players, Louisiana as well as the New York Theatre Ensemble and Drama Workshop. Favorite roles and shows include Masha in Three Sisters, Yerma, Mrs. Prentice in What the Butler Saw, Lysistrata, The Resistible Rise of Arturo Ui, Othello & The Glass Menagerie. Delighted to be working with Steve Patterson again many years after The Importance of Being Earnest in 1987.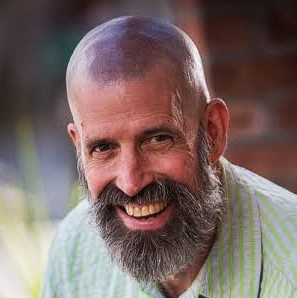 Steven Patterson (Carl Conklin White) has performed in NYC both Off- and Off-Off-Broadway, as well as with theaters such as South Coast Repertory, Capital Repertory Theatre, TheatreWorks/Silicon Valley, freeFall Theatre, Kaliyuga Arts, Lexington Conservatory Theatre, Chenango River Theatre, Centenary Stage Company, and the Orlando, Oregon, Colorado, Pennsylvania, Utah, Tennessee, Richmond, and Lake Tahoe Shakespeare Festivals. A few of his favorite roles have been Austin Wiggin in The Shaggs: Philosophy of the World, Jake Sturdy in Kill Me Now, Lear in King Lear, David in Poor Super Man, Judi Boswell in How to Pray, Zach in A Chorus Line, and Rob in King of the Crystal Palace. He also created, performed, and toured internationally for four years with Beauty, a one-man play inspired by the life and works of Jean Genet. He currently resides in Catskill, NY, where he is the co-founder (with John Sowle) of Bridge Street Theatre, where he has appeared in The Epic of Gilgamesh, The Killing & The Love Death, Grinder's Stand, Lucky Lindy, Frankenstein: The Modern Prometheus, Holiday Memories, How to Pray, Frankie & Johnny in the Clair de Lune, The Revenge of the Space Pandas, Shylock, There Is A Happiness That Morning Is, Miss Gulch Returns! (2021 "Berkie" Award for Best Solo Performance), Long Day's Journey Into Night, Shelley's Shadow, The Lion in Winter, and Rude Mechanics, and has directed The Tavern, The Effect of Gamma Rays on Man-in-the-Moon Marigolds, and The Revenge of the Space Pandas, and The Glass Menagerie.