THE GLASS MENAGERIE
by Tennessee Williams
Directed by Steven Patterson
Sets and Lights by John Sowle
Costumes by Michelle Rogers
With Brett Mack*, Sarah Jayne Rothkopf, Russell Sperberg*, Leigh Strimbeck*
For Production Photos, CLICK HERE.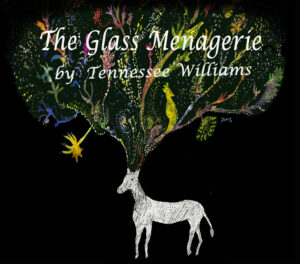 "Let me just cut to the chase by assuring you that this is a gorgeous rendering and that
yes, you should go see it. If you can still get tickets that is — I'm not at all surprised that
the house was full and that tickets are selling like hotcakes … Exudes a number of
universal themes like regret, familial duty, unfulfilled desire and attachment to hope that
feel so human it's difficult not to empathize with everyone involved. Then again, this
seems to be Tennessee Williams' bailiwick — beautiful people in despair, but make it
relatable. This, in my opinion, is what makes him an icon. His story telling will slug you
right in the heart … Played to perfection by a tight ensemble of four, which includes a
fantastic Sarah Jayne Rothkopf as Laura Wingfield. It was difficult not to watch her,
even in Laura's more quiet moments, as she fully embodied the physicality of someone
who has folded in on themselves. Leigh Strimbeck shone as the show's matriarch,
Amanda Wingfield, skillfully inviting the audience into both the animated cheer of
reminiscence and the anxiety of parenthood— often in quick succession. Russell
Sperberg's Jim O'Connor jolted the second act to life with his genuine enthusiasm and
buoyancy. And Brett Mack's engaging portrayal of Tom Wingfield offered the audience
an honest narrator, communicating his inner life loud and clear through body language
alone … Don't sleep on this charming little theater and its big productions. They're
worth crossing two (TWO!) bridges for." Adreanna Limbach, Trixie's List More…
"Breathtaking – literally and figuratively … Watching director Steven Patterson's evocative production of 'The Glass Menagerie' at Bridge Street Theatre, it's not difficult to understand why Tennessee Williams' "memory" play is high among the icons of classical American theater … Together with his cast and his remarkable designers — Michelle Rogers, costumes and particularly John Sowle's haunting lighting and set design — and his use of the music composed by Paul Bowles for the play's original production, Patterson has delivered a clear, lucid, insightful rendering that makes good on his hope to, as he said in a recent interview in The Berkshire Eagle, 'illuminate as best we can what Williams had in mind.' … Played with a compassion, delicacy, and nuance I've rarely seen in the many experiences I've had of this play." Jeffrey Borak, Berkshire Eagle More HERE or HERE

"A work of art … A memorable and lovely production of this seventy-nine-year old masterpiece …Storytelling at its best … This Glass Menagerie is a very brisk two hours and twenty minutes of entrancing theatre." Macey Levin, BerkshireOnStage More…

"'The Glass Menagerie' which plays at Bridge Street Theatre in Catskill until Sunday, defines the reason classic plays should be revived on a regular basis. First produced in 1944, it is an exquisite work given a breath-taking production. Aside from being Broadway's first "memory play," the Tennessee Williams' masterpiece is unique in that the four roles in the play have become classics unto themselves. They have each been played by the most famous of actors, but I doubt that many have been better than what is on display at Bridge Street … Must see theater!" Bob Goepfert, WAMC and The Troy Record More …

"'Glass Menagerie' shatteringly good at Bridge Street … Leigh Strimbeck's flawless portrayal of Amanda makes her a dynamo of delusion, keeping the present at bay with coquettishness unsuited to her age and shrill demands when reality can't be ignored … Patterson and his cast have clear command of the tricky dynamics of the play, from the overall shape and pace to tiny moments like Amanda examining a tissue after blowing her nose and Tom (Brett Mack) choosing 'gosh' over 'God' in an exclamation, because he knows the latter would upset his mother … Like an orchestra choosing Beethoven's Ninth or Barber's 'Adagio for Strings', another 'Glass Menagerie' needs no excusing or explaining if it's as well done as this one … See it if you can." Steve Barnes, Times Union More HERE or HERE
"Beautifully rendered … I have seen many productions of this play over the years but this is the first time that Bowles' score has made such an impact. Perhaps it is the music itself, or perhaps it is the combination of dialogue, silences and music, but the current production of the play at the Bridge Street Theatre in Catskill, New York seems to live in the combination and Bowles emerges as the second star of the evening. Pulling the play back to its origins in Chicago in 1944 and then Broadway in 1945 his incidental score combined with Williams filmic inspiration of projections on the set of words spoken on stage, hold the play together in ways that seem altogether new and exciting. Combined with an inspired cast, the set and visuals designed by John Sowle and the direction by Steven Patterson, this "Menagerie" seems to be more meaningful and frank than most of the previous editions I've seen … Williams would love this show. I know I did.". J. Peter Bergman, Berkshire Edge More …
"A great production of one of the greatest plays by perhaps America's greatest playwright. This is essential viewing for theater lovers up and down the Hudson Valley … Brett Mack and Leigh Strimbeck ignite the evening … Sarah Jayne Rothkopf and Russell Sperberg shine … Steven Patterson has done a masterful job with this script and this cast. The production is packed with laughter and cannot help but move you as you watch this portrait of the artist as a young man and the horrible joy it took for him to become who he was." Patrick White, Nippertown More …
One of just a handful of undisputed classics of the American stage, Tennessee William's haunting "The Glass Menagerie" arrives at Bridge Street Theatre's intimate "Priscilla" Mainstage for a two-weekend run October 5 – 15, 2023.
William's poetically autobiographical memory play premiered in 1944 and catapulted its young author from obscurity into fame (and notoriety). BST will be presenting Williams' moving remembrance of family ties, lost dreams, and shattered illusions incorporating elements from Williams' original, pre-production draft of the script, and utilizing the incidental music composed for the initial production by author and composer Paul Bowles. The theatre has assembled a spectacular cast (three of whom will be making their Bridge Street Theatre debuts). Local actors Leigh Strimbeck (BST's "The Lion in Winter" and "Lewiston) and Sarah Jayne Rothkopf star as Amanda Wingfield and her daughter Laura, with Pennsylvania-based actor Brett Mack as Tom, and Los Angeles-based actor Russell Sperberg as Jim O'Connor (the Gentleman Caller). Bridge Street Theatre Associate Artist Steven Patterson directs, with sets and lighting design by John Sowle, costumes by Michelle Rogers, and artwork by Dina Bursztyn. Production Stage Manager is Hannarose Manning.
"Our intention here at Bridge Street is always to illuminate, as clearly and theatrically as possible, the playwright's original intent rather than trying to impose an interpretation of our own on the text," says director Steven Patterson. "And with this magnificent cast, culled from across the country, audiences can expect a deep dive into what Williams was truly after when he first created this poignant, fragile, deeply moving remembrance of his own family."

Experience one of the most moving plays in the American canon in a production that brilliantly honors its original intentions.
Bios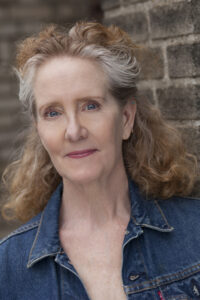 Leigh Strimbeck* (Amanda Wingfield) is happy to be back at Bridge Street! Recent acting credits include: Eleanor of Aquitane in Lion in Winter and Alice in Lewiston at Bridge Street Theatre; Leonata in Much Ado About Nothing, Saratoga Shakespeare; Virginia Butley in Native Gardens at Gloucester Stage Company; Madame Arcati in Blithe Spirit and Kate Keller in All My Sons with Voice Theatre of Woodstock; Tippy in Breakwater at Great Barrington Public Theater. Other regional theater acting and directing includes Storyhorse Documentary Theater; The Bloomsburg Theatre Ensemble; WAM; The Rep; Shakespeare and Co (Understudy for Tina Packer, Mother of the Maid); and Berkshire Playwrights Lab. Feature films: UnCivil Liberties, Fighting for Freedom, Little BiPeep and Lifetime Movie Network's Off the Rails and Sleeping with My Student; short films Key Transition, Life Quest and in production Blind Man's Buff. Head of the Acting Program for NY State Defenders Association Basic Trial Skills program and the author of the one-woman play The Queen of Fenway Court: Isabella Stewart Gardner as well as several other plays. leighstrimbeck.com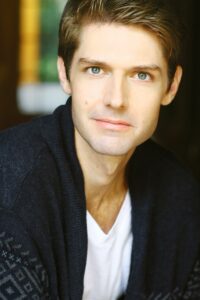 Brett Mack* (Tom Wingfield) is honored to be making his debut with The Bridge Street Theatre. In 2019 he appeared in the off-Broadway production The Originalist at the 59E59 Theaters. Some past regional theatre credits include The Great Society and Hamlet at the Asolo Rep., Mezzulah 1946 and The Muckle Man at the Pittsburgh City Theatre, Leveling Up and The Tempest at the Hippodrome, Twelfth Night and Julius Caesar at The Orlando Shakespeare Theatre, and The Illusion at the Chautauqua Theatre. He would also like to thank his family and donors for their constant support.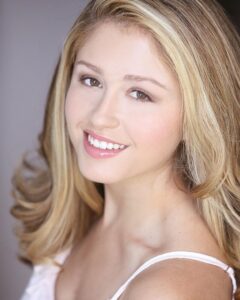 Sarah Jayne Rothkopf (Laura Wingfield). Sarah Jayne Rothkopf is an actor, yogini and travel curator with a passion for all things Theatre. Informed by study at Sarah Lawrence College, the Neighborhood Playhouse and a Masters at the Royal Academy of Dramatic Art, her journey has taken her to New York City, Los Angeles, London, and, lately, the Hudson Valley. With roles in a variety of independent films and theatrical performances over the years, Sarah Jayne is delighted to have recently performed in The Cake, Love is Love Play, and a staged reading of Monarchs at The Rosendale Theatre as well as Coupling at The Phoenicia Playhouse. She's thrilled to be making her debut at The Bridge Street Theatre this fall with the wonderful cast of The Glass Menagerie.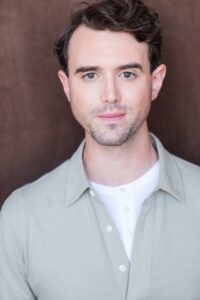 Russell Sperberg* (Jim O'Connor) is very excited to make his Bridge Street Theatre debut. Theatre (Select): We've Come To Believe, A Christmas Carol (Actors Theatre of Louisville); Small Mouth Sounds (Theatreworks Colorado); The Servant of Two Masters, It's a Wonderful Life: A Live Radio Play, A Midsummer Night's Dream, Julius Caesar (Shakespeare Theatre of New Jersey); Chamber Music (Emily Moler); Miles For Mary (Henry Greenberg); Versailles 2016, Given The Present… (En Garde Arts). Film (Select): Mysterious Ways (Upcoming), Townhouse Confidential, Ask For Jane, Just Buried, Earth & Moon, Scene Study, Selection. Russell has helped develop work with En Garde Arts, the Bushwick Starr, New Dramatists, Chalk Rep, The PIT, and The Tank. He's the creator of the solo show minutes_12.2.08.doc and helps produce the popular sleep podcast Sleep With Me. For Mom. russellsperberg.com
* Members of Actors' Equity Association, the Union of Professional Actors and Stage Managers in the US.