MISS GULCH RETURNS!
Written by Fred Barton
Music Direction by Tom Judson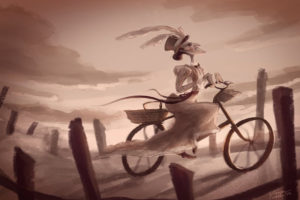 Almira Gulch, ultimate spinster and notorious terrorizer of neighborhood children and their pets, gets a post-'Wizard of Oz' lease on life in her own autobiographical lounge act! She's back, in all the glory Hollywood denied her, to tell her side of the story.  A musical valentine to all the romantically disenfranchised, with a score filled with sophisticated comedy numbers that would have made Cole Porter proud. Featuring Steven Patterson in the title role.
Play Three of our 2020 Season