LONG DAY'S JOURNEY INTO NIGHT by Eugene O'Neill
Directed by John Sowle
Set by Marc Swanson
Lights by Nick Hawrylko
Costumes by Michelle Rogers
Sound by Carmen Borgia
Incidental Music by Justin Morell
Production Stage Manager – Liz Powers
with
Steven Patterson as James Tyrone
Roxanne Fay as Mary Tyrone
Christopher Patrick Mullen as Jamie
Christopher Joel Onken as Edmund
Taylor Congdon as Cathleen
"Brilliant. An experience you will always remember … Eugene O'Neill's 'Long Day's Journey Into Night' is a masterpiece of theater. If you want proof, go to Bridge Street Theatre in Catskill to experience a superior version of this searing drama. … It's played in three acts that take more than three hours (with two intermissions) to complete, but you anxiously await the next line throughout the performance … Perfectly cast and directed … If you appreciate challenging art where beauty comes through the experience of harsh truth, consider making the 40-minute drive from Albany to see this production, which only runs through Sunday. You will leave the theater drained but thinking and discussing as well." – Bob Goepfert, WAMC LISTEN HERE
"Spellbinding … Bridge Street Theatre's production of Eugene O'Neill's Long Day's Journey Into Night is the fastest three hours I have ever spent in a theatre. Situated in Catskill, New York, this intimate theatre has produced one interesting and provocative play after another. The performances and the technical elements are always first-rate and this 'Long Day's Journey…' epitomizes the quality of their work … Director Sowle and his cast bring humanity and reality to the play. Sowle has used a sure hand in controlling the emotional levels of his cast so that the play does not become melodramatic. The feeling that he (and the intimacy of the playing space) has created for the audience is that we are a fly on the wall watching the Tyrones tear at each other as they proclaim their love. His staging is effective. There are moments when the family moves around the living room like lions in a cage. Despite the flaws in their characters, Sowle has made them empathetic … This production will remain in your heart and mind for a long time." Macey Levin, Berkshire On Stage COMPLETE REVIEW
"FIVE STARS … Eugene O'Neill's three-hour, four-act masterpiece on a ghostly, fog-inspired set in the sleepy little village of Catskill, New York, is widely regarded as one of America's greatest plays of all time. You might think it would be difficult to endure three hours of disparaging remarks between members of a privileged white family, but let me tell you: the time practically flies by … Bridge Street doesn't just know what they're doing; they excel in bringing O'Neill's feelings to life, beyond what's exposed by the text. Every troubled role has been perfectly cast, every pessimistic line is delivered flawlessly, and every sight and sound brings the audience to the Connecticut coast in the early 1900s. After the first hour, you'll swear you've hardly been in your seat. By the second intermission, you'll still feel energized by the performance." – Andrew Andrews, opplaud.com COMPLETE REVIEW
"Frighteningly good … Bridge Street Theatre has one of their most outstanding productions (and that's saying something!) with this galvanic tale of freedom, responsibility, and honesty … The play is charged with electricity from the opening moments and one wonders how they are going to maintain this for three hours and yet they do … A brutal, pitiless portrait of an American family where all confront each other with guilt, recriminations and accusations while trying desperately to hold on to compassion and love … Like Edmund and James Tyrone in their midnight confab, you may well be talking about this production for years to come as a time when you felt most alive in a theater." Patrick White, Nippertown COMPLETE REVIEW

"Utterly absorbing, emotionally walloping … Thousands of perfect individual moments, glances, facial expressions, line deliveries and silences among the five-member cast combine over three hours to monumental cumulative effect … Director and Bridge Street co-founder John Sowle guides these five with an eye attuned to moment tiny as well as epic … Like a broth simmered overnight, a well-crafted long play creates richness and depth that is almost impossible to achieve in a shorter time, and Bridge Street's production of O'Neill's magnum opus is the best example in recent memory. It does not feel like a marathon. It does not even feel lengthy. Divided here into three acts, each running slightly less than an hour and separated by compact intermissions, it is an engrossing portrait of a clan as imploded as a black hole. You will be rewarded and edified for devoting most of an evening or afternoon to it." Steve Barnes, Albany Times Union COMPLETE REVIEW
"The people at Bridge Street Theatre have done a remarkable thing with O'Neill's play. Making a few minor cuts in the three-and-a-half-hour-long work, they have given us what O'Neill intended and proved him almost a better poet than a playwright. The text sings … Steven Patterson embodies James Tyrone in such a way as to show us every emotional shift in his character's being. There is honesty throughout his performance here … Roxanne Fay delivers a performance that will not be forgotten, one that future actresses undertaking this devastating portrait should profit from … The two Christophers deliver nicely in their difficult roles. Mullen's Jamie has a disturbing normality: hostilely loving, liquored-up rationality. Onken's portrayal of illness is unassuming yet moving as he adjusts to truth suspected and anticipated. His scenes with Jamie are delicious … An equally fine production frames the play well. A compelling long day becomes a devastating long night. See it. Endure it. It is so worthwhile." – J. Peter Bergman, Berkshire Bright Focus COMPLETE REVIEW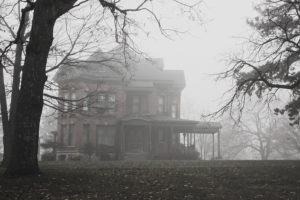 COVID safety precautions are in effect for in-person performances until further notice. FOR DETAILS CLICK HERE. The running time will be about 3 hours including two intermissions. And note that the evening performances will start at 7:00pm instead of our usual 7:30.
It's the Mount Everest of American drama. Arguably the greatest play written by a native dramatist in the 20th Century. And this towering masterpiece of world theater is coming to Catskill's Bridge Street Theatre (that just won the "Best of Greene County" award for the third time) for eight performances only, November 11-21, 2021. In "Long Day's Journey Into Night", Nobel Prize-winner Eugene O'Neill takes audiences on a deep dive into the dark heart of an American family. Over the course of a single day, his autobiographical Tyrones (based on the playwright's own family) alternate between compassion and blame, love and hatred for one another as each grapple with or succumb to their inner demons. Intensely personal revelations of addiction, co-dependence, resentment, guilt, and jealousy are all laid bare in a play O'Neill never intended to be published or performed until at least 50 years after his death and which, in his own words, he wrote in "tears and blood" and with "deep pity and understanding and forgiveness" for all its haunted protagonists.
"The dysfunctional family is the major over-arching theme of so many great American dramas," says the production's director John Sowle, "and this one pretty much tops them all. It's an undisputed classic, and one I think any theater worth its salt eventually has to grapple with. It's a big commitment for us, as well as our patrons, to make, especially now as we're just starting to emerge from this pandemic. Over the course of its three-plus hour running time (with two intermissions), it puts audiences and actors on a roller coaster of emotional extremes. By play's end, you're stunned, exhilarated, and totally wrung out. We actually plan to have stickers printed up that read 'I survived Long Day's Journey Into Night' to pass out to all attendees who make it through. But it's an epic experience we think is eminently worth taking on, and we're pulling out all the stops for this production. We've hired local sculptor Marc Swanson, who has a major exhibition coming to MASS MoCA early next year, to create our sets. We've commissioned an original piano score from renowned jazz and orchestral composer Justin Morell. And we've assembled an absolutely phenomenal cast who are giving their all to do justice to this amazing mountain of a script."
Play Three of our 2021 Season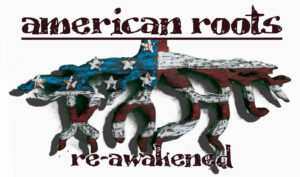 Bridge Street Theatre's entire Fall 2021 "American Roots Re-Awakened" Season has sponsored by Nina Matis and Alan Gosule, and the production of "Long Day's Journey" has been funded in part by underwriting support from Jay Lesenger, as well as a Restart NY Grant from the New York State Council on the Arts.
Bios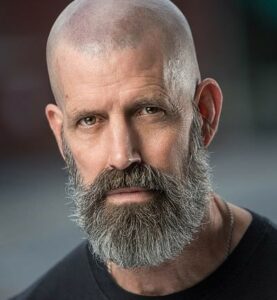 Steven Patterson (James) has performed in NYC both Off- and Off-Off-Broadway, as well as regionally with theaters such as South Coast Repertory, Capital Repertory Theatre, TheatreWorks/ Silicon Valley, freeFall Theatre, Kaliyuga Arts, Lexington Conservatory Theatre, Chenango River Theatre, Centenary Stage Company, and the Orlando, Oregon, Colorado, Pennsylvania, Utah, Tennessee, Richmond and Lake Tahoe Shakespeare Festivals. A few of his favorite roles have been Austin Wiggin in the Los Angeles world premiere of The Shaggs: Philosophy of the World, Jake Sturdy in Kill Me Now, Lear in King Lear, David in Poor Super Man, Judi Boswell in How to Pray, Zach in A Chorus Line, and Rob in King of the Crystal Palace. He also created, performed, and toured internationally for four years with Beauty, a solo show inspired by the life and works of Jean Genet. He currently resides in Catskill, NY, and serves as an Associate Artist at Bridge Street Theatre where he has appeared in Shylock, The Epic of Gilgamesh, The Killing & The Love Death, Grinder's Stand, A Life in a Day: Lucky Lindy, Frankenstein: The Modern Prometheus, Holiday Memories, How to Pray, Frankie & Johnny in the Clair de Lune, The Revenge of the Space Pandas, There Is A Happiness That Morning Is, and The Shaggs, and directed George M. Cohan's The Tavern, The Effect of Gamma Rays on Man-in-the-Moon Marigolds, and The Revenge of the Space Pandas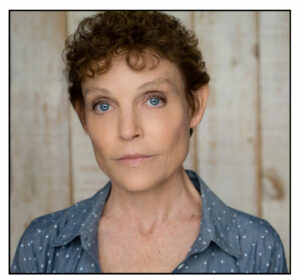 Roxanne Fay (Mary Tyrone) is an actor, playwright and Artistic Director of Circle in The Water. As playwright, Roxanne has been awarded a 2022 residency by the Hosking House Trust in Stratford Upon Avon, UK, to complete work on her Shakespeare inspired play, The Deeds Of Mercy. She was named a 2016 Hawthornden Writers' Fellow (artist in residence, Hawthornden Castle, Scotland). Her play, Thrice To Mine (created at Hawthornden) premiered here at Bridge Street Theatre in 2019. Roxanne regularly creates new works for the Dali Museum in St. Petersburg. Roxanne's first film, Breton And The Muse: A Midnight In Paris, was a focal point of the Dali's acclaimed exhibition coordinated with Le Centre Pompidou (Paris). As an actor, Roxanne has received regional awards and acclaim for her work with Jobsite Theater in Doubt, The Tempest, Twelfth Night, As You Like It, Much Ado About Nothing, and HIR (named one of the best performances of the decade by Broadway World in 2019). Roles include Leni Riefenstahl in Leni, Beatrice in The Effect Of Gamma Rays On Man-In-The-Moon Marigolds (Bridge Street Theatre), Dr. Emma Brookner in The Normal Heart and Nurse Ratched in One Flew Over The Cuckoo's Nest, (Freefall Theatre,FL), and Sister Aloysius in Doubt, Feste in Twelfth Night and Prospero in The Tempest (Jobsite Theater, FL). Roxanne is an Artistic Associate with Jobsite Theater.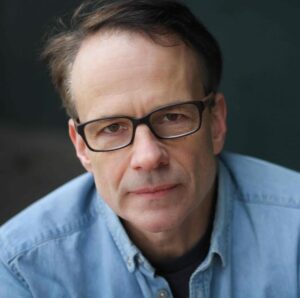 Christopher Patrick Mullen (Jamie) Previously at Bridge Street Theatre: ChipandGus (A Comedy with Balls). Other credits include: West Side Story (1st National Tour); The Runner Stumbles (Off-Broadway); Hapgood (Lantern Theatre); Cabaret, Metamorphoses, Macbeth, A Little Night Music, Candide, Assassins (Arden Theatre); Noises Off, Rumors, Leading Ladies, ChipandGus (Arts Center of Coastal Carolina); Productions with the Pennsylvania Shakespeare Festival since 1992 include: Henry iv Part One, Irma Vep, Shakespeare In Love, Richard II, Love's Labour's Lost, Pericles, Henry VIII, Charley's Aunt, Hamlet, The Glass Menagerie, Twelfth Night, As You Like It, and Macbeth; Compleat-Wrks-of-Wllm-Shkspr, A Midsummer Night's Dream, Hamlet, The Taming of the Shrew (Orlando Shakespeare Theatre). TV: Law & Order, FBI; Training: DeSales University. His play ChipandGus has been produced at Baltimore Center Stage, Proctors Theatre, Centenary Stage, The New York Fringe Festival (Best of Fringe Award), SoHo Playhouse, and Bridge Street Theatre! More dates to follow… Instagram: @chipandgus_play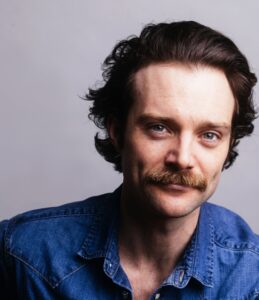 Christopher Joel Onken (Edmund) Christopher is thrilled to return to Bridge Street Theatre in this dream show with John and Steven. Before the pandemic, he made his Broadway debut in the original cast of The Inheritance, closing in March with the nationwide shutdown. Before last season, Christopher's work took him around the United States, working repeatedly with theatres in Colorado, Florida, South Carolina, and Tennessee to name a few. Regionally titular roles include Troilus and Cressida, Henry VI Part 2 and 3, The Elephant Man, Romeo and Juliet, Shakespeare in Love, and The Rocky Horror Show. Also, this past season he took on his first one-man show, A Christmas Carol. Other regional favorites include The 39 Steps, Vanya and Sonia and Masha and Spike, and Julius Caesar (all three of which he's done twice), The Mystery of Irma Vep, Baskerville, Deathtrap, The Underpants, and regional premieres of Red, Clybourne Park, Northside Hollow, 4000 Miles, Silent Sky, The Explorer's Club, and The Letters, which marked his Bridge Street debut in 2019. California born, Carolina bred, a Clemson University graduate, currently residing in New York, when not on stage, you can catch Christopher teaching for CorePower Yoga in Manhattan. He's also proud member of Actor's Equity.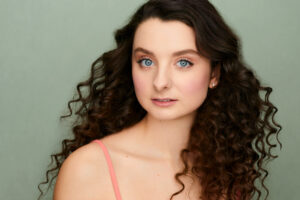 Taylor Congdon (Cathleen) is an Equity membership candidate based in New York City. Off-Off Broadway: Hudson Guild Theatre; Regional: PA Shakespeare Festival, Arden Theatre Company, People's Light & Theatre Company, Classic Theatre of Maryland, and Centenary Stage Company. She just shot an indie film Drum Bum out on Amazon Prime in 2021, and is set to film the second season of The Nameless TV series in late November. Taylor holds a B.A. in Theatre from DeSales University. Check her out at: www.taylorcongdon.com