Bridge Street Theatre presents
LEWISTON
by MacArthur 'Genius Grant' Award Winner Samuel D. Hunter
with Montana Lampert Hoover*, Daniel Hall Kuhn*, and Leigh Strimbeck*
Directed by Sara Lampert Hoover
Set Design by John Sowle
Lighting Design by Nicholas Hawrylko
Costumes by Michelle Rogers
Sound Design by Carmen Borgia
Production Stage Manager: Liz Powers
NOTE: COVID safety precautions are in effect for in-person performances until further notice. FOR DETAILS CLICK HERE.
"One of the most emotionally affecting scenes of the recent theatrical season can be found on the stage of the Bridge Street Theatre in Catskill, New York. In 'Lewiston', actors Leigh Strimbeck and Daniel Hall Kuhn bring such heartbreaking depth to Samuel D. Hunter's complex characters that one can only wish this scene will never end … In their 2014 citation, the MacArthur Foundation praises Hunter's plays, which explore 'the human capacity for empathy and confront the socially isolating aspects of contemporary life across the American landscape.' The Bridge Street Theatre's production of 'Lewiston' beautifully confirms this assessment." – Barbara Waldinger, BerkshireOnStage
CLICK HERE FOR COMPLETE REVIEW
"Have you ever driven by a roadside attraction and played with the idea of who and what must be by the side of the road for the next few miles? 'Lewiston' is a highly satisfying stop you will be eminently grateful you took with characters that will immediately move into your head and heart and take up residence there … It is under the direction of Sara Lampert Hoover who did such a beautiful job with BST's "Better." She is again directing her daughter Montana Lampert Hoover who plays Marnie, the prodigal child who has returned home to her grandmother Alice, played by local actor, director and educator Leigh Strimbeck, who shares her fading family estate with her roommate Connor, played by Daniel Hall Kuhn, a newcomer to Bridge Street. The cast could not be better … These are beautiful, complicated people with outsize feelings that will entertain and surprise you with secrets and revelations … You won't soon forget them, which is good because I felt the hour and a half flew by and I needed more time with them. 'Lewiston' is a small miracle of deeply felt, character driven Americana whose hard-won peace just might ignite your own hope." – Patrick White, Nippertown.com
CLICK HERE FOR COMPLETE REVIEW

"Bridge Street Theatre has gone to great lengths to make this a safe and enjoyable experience, and excels on seven counts … Lewiston is a strong script full of tension not just on every page, but in practically every sentence … All three actors are perfect for their parts … The set design was as realistic as it gets, accentuated by convincing lighting effects and authentic sound effects … Everyone at Bridge Street is clearly happy to welcome you back to live theatre, and their passion for sharing in your experience comes through during every interaction." 4 1/2 Stars – Andrew Andrews, Opplaud
CLICK HERE FOR COMPLETE REVIEW
"Not even Eugene O'Neill could squeeze in more familial needs than Hunter has exposed. The wonderful ensemble does the author and director proud. Sara Lampert Hoover, the director, has done a remarkable job with this brave play … " – J. Peter Bergman, Berkshire Bright Focus
CLICK HERE FOR COMPLETE REVIEW

The limitless frontier once explored by Meriwether Lewis has shrunk for one of his descendants to a tiny sliver of land on which she runs a small roadside fireworks stand. 2014 MacArthur "Genius" Grant recipient Samuel D. Hunter explores the emotional frontier of a family struggling to stay afloat in the vastness of the American landscape in this affectionate, poignant, and profoundly empathetic new play.
Play Two of our 2021 Season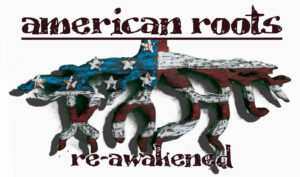 We especially want to thank the New York State Council on the Arts and the generosity of Nina Matis and Alan Gosule for their support of our Re-Awakened season.
* Member of Actors' Equity Association, the Union of Professional Actors and Stage Managers in the United States.
Bios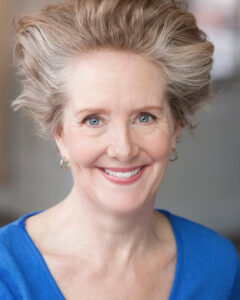 Leigh Strimbeck (Alice) most recently appeared in, and wrote, The Queen of Fenway Court: Isabella Stewart Gardner in staged readings at Great Barrington Public Theater and Gloucester Stage; Virginia Butley in Native Gardens at Gloucester Stage Company; Madame Arcati in Blithe Spirit with Voice Theatre of Woodstock, NY; Tippy in Breakwater at Great Barrington Public Theater. Associate member of The Bloomsburg Theatre Ensemble (BTE)in PA; former artist in residence in the theater program at Russell Sage College; co-founder of WAM Theatre. Other regional theater acting and directing includes Storyhorse Documentary Theater; BTE; WAM; The Rep in Albany, NY; Saratoga Shakespeare; Shakespeare and Co (Understudy for Tina Packer, Mother of the Maid); and Berkshire Playwrights Lab. Feature films: UnCivil Liberties, Fighting for Freedom, Little BiPeep, Lifetime Movie Network's Off the Rails and Sleeping with My Student; short Key Transitions. Proud member of Actors' Equity and SAG/AFTRA. For reel and more info: leighstrimbeck.com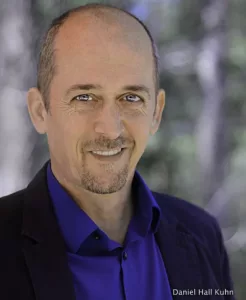 Daniel Hall Kuhn (Connor) More than a few years ago I had the privilege of working with John and Steven in Kaliyuga Arts production of All That Fall at Cherry Lane Theatre in NYC. Since then, I have had the good fortune to perform in multiple national tours, summerstock, film and voice over projects. During the pandemic I have been working on a one man show featuring the writings of Edgar Allan Poe, including an educational, interactive version available for classroom streaming. To learn more about me or my "Poe Show," please visit my website: www.DanielHallKuhn.com.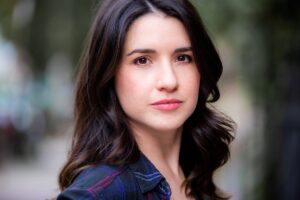 Montana Lampert Hoover (Marnie) is very excited to be back at The Bridge Street Theatre! Montana is a New York based actor, singer, and puppeteer. Recent acting credits include: In the Parlour (American Slavery Project), The F%@#ing Wright Brothers (NY Fringe), Hand To God (Kitchen Theatre Company), Double Falsehood (Letter of Marque), Old Names for Wildflowers (The Tank), Revelations (NYWinterFest), Hamlet (SheNYC), Out There! (Bluelaces Theater Company), Battle of Central Park (The Tank). She is very proud to be lending her hands and voice (while hiding behind a chair) to create the voice and movement of Teddy on Queer Kid Stuff! (Youtube). Montana is a proud Sarah Lawrence College graduate. She would like to thank her Mama for, well, everything. @mlamperthoover www.montanalamperthoover.com
Sare Lampert Hoover (Director) Previously at BST: Better, Frankie & Johnny In The Clair de Lune. American Slavery Project: Throw Pitchfork. Kitchen Theatre Co: Bright Half Life, Throw Pitchfork, Peter and the Starcatcher, Dancing Lessons, Black Pearl Sings! Neat, The Tricky Part, Souvenir – 2008 SALT Award "Best Summer Production", The Clean House, Yellowman, Precious Nonsense, The Syringa Tree, A Servant of Two Masters, Crumbs from the Table of Joy, Pretty Fire, and Molly Sweeney. Vermont Stage Co: Three Days of Rain and Doubt, I Am My Own Wife. Other production credits: Falsettos, Sweeney Todd, Proof, 4 by Beckett, Side Man, The Insect Comedy, The Gnadiges Fraulein. Assistant directing credits: Sight Unseen (Manhattan Theatre Club, Daniel Sullivan, Director) and The Dybbuk (Syracuse Stage, Barbara Damashek, Director). Member: SDC.
Samuel D. Hunter (Playwright). Samuel D. Hunter's plays include The Whale (Drama Desk Award, Lucille Lortel Award for Outstanding Play, GLAAD Media Award, Drama League and Outer Critics Circle nominations for Best Play), A Bright New Boise (Obie Award, Drama Desk nomination for Best Play), The Few, A Great Wilderness, Rest, Pocatello, Lewiston, Clarkston, and most recently, The Healing and The Harvest. He is the recipient of a 2014 MacArthur "Genius Grant" Fellowship, a 2012 Whiting Writers Award, the 2013 Otis Guernsey New Voices Award, the 2011 Sky Cooper Prize, the 2008 PONY/Lark Fellowship, and an honorary doctorate from the University of Idaho. His plays have been produced in New York at Playwrights Horizons, Rattlestick Playwrights Theater, Clubbed Thumb and Page 73, and around the country at such theaters as Seattle Rep, South Coast Rep, Victory Gardens, Williamstown Theater Festival, The Old Globe, Woolly Mammoth Theatre Company, Denver Center Theatre Company, Marin Theater Company, and elsewhere. His work has been developed at the O'Neill Playwrights Conference, the Ojai Playwrights Conference, Seven Devils, and PlayPenn. A published anthology of his work, including The Whale and A Bright New Boise, is available from TCG books. He is a member of New Dramatists, an Ensemble Playwright at Victory Gardens, a member of Partial Comfort Productions, and was a 2013 Resident Playwright at Arena Stage. A native of northern Idaho, Sam lives in NYC. He holds degrees in playwriting from NYU, The Iowa Playwrights Workshop, and Juilliard.