Five fascinating plays including two world premieres, a Gothic comedy, an American classic, an unconventional  musical about The Shaggs, and much, much more.

Please note: Sales for 2019 Season Subscriptions are officially closed. but if you saw THE LETTERS, you can deduct your purchase price for those tickets from the $100 subscription price. Just send an email to contact@bridgest.org  and we'll send you the details.
April 25 – May 5
THE LETTERS by David Zellnik (World Premiere)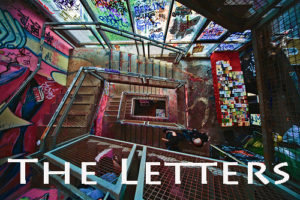 Henry studies dead languages. Rachel studies living languages. And Rajiv is the artist who lives with both in a squat in Berlin, enmeshed in a post-collegiate tangle of friendship, love, and sex. 10 years later, Henry is gone, and Rajiv and Rachel's long engagement is fraying. In the course of a single day (with flashbacks to the times they shared in Berlin), the characters in "The Letters" wrestle with the past and attempt to chart a future for themselves in a language they have yet to create.
May 30 – June 9
THE MOORS by Jen Silverman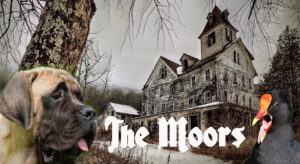 Two sisters (and a melancholy mastiff) live in a ruinous old house on the bleak and fog-enshrouded English moors, dreaming of love and power. When a hapless governess (and a crash-prone moor-hen) arrive out of nowhere, lies are unmasked, loyalties shift, and all are set on a strange and dangerous path until finally – someone reaches the breaking point! A mysterious, menacing, and savagely funny mash-up – as though the Brönte Sisters had been dropped into a comedic production of a play by Samuel Beckett.
July 11 – July 21
THE SHAGGS: PHILOSOPHY OF THE WORLD
Book and Lyrics by Joy Gregory
Music by Gunnar Madsen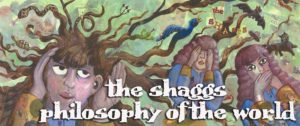 In rural New Hampshire in the late 1960s, a working-class dad has a vision of rock n' roll stardom for his three talentless daughters, convinced they're his family's one-way ticket out of poverty.  But his girls have other ideas, and when his ambition turns into an obsession, the price of familial love and obligation becomes all too clear.  "The Shaggs" is a captivating and bravely off-kilter new musical that locates sweet harmony in probably the worst rock band of all time. Based on a true story.
September 12 – September 22
BETTER by Michelle Carter (World Premiere)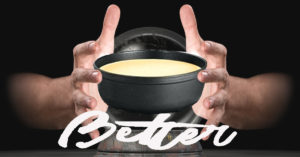 20-year-old Emily's life is upended when her mother commits a shocking, unthinkable crime. She leaves school, takes a job at a fondue restaurant, consults a medium, and, like the good student she's always been, searches for answers. What might she be capable of? How will she be able to endure her pain? Does she deserve happiness? Will things ever get better? Another oddball comedy about serious subjects from the author of "How to Pray" (BST 2017).
October 17 – October 27
THE SUBJECT WAS ROSES by Frank D. Gilroy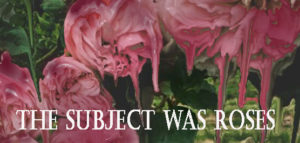 An American classic. When Timmy Cleary returns home from World War II, he finds himself in the middle of another war. His parents are mired in unresolved marital issues and each wants to enlist him as an ally in their battle against the other. A quietly devastating drama of family conflict – and love. Winner of the 1965 Pulitzer Prize for Drama, and the Tony and New York Drama Critics Circle Awards for Best Play.
Other Proposed 2019 Events
January 6. Zelos Saxophone Quartet
January 27. CHARLES BUSCH: NATIVE NEW YORKER. A brand-new cabaret show with the fabulous Charles Busch, accompanied by Tom Judson
February 14. Valentine's day showing of "L'Atalante," a classic film by Jean Vigo.
March 11 – 17. Concrete Temple Theatre workshop for PACKRAT
March 18. Free showing of "The Long, Long Trailer"
March 22-23. I LOVED LUCY. Charles Busch stars as Lucille Ball.
March 24. Garfield Moore, classical cello
April 1. Free showing of "La Belle et la Bette" by Jean Cocteau
April 7. LIFE HAPPENS, a new cabaret by Flo Hayle
June 22. BRIDGE STREET BELLY DANCE 2019
August 2. Ustad Shafaat Khan playing classical Indian music on the sitar. Tickets here.
August 15 – 25. A Shakespearean Sampler. Steven Patterson in SHYLOCK, by Gareth Armstrong, about how the famous Jew has been portrayed through the ages, in repertory with Roxanne Fay's THRICE TO MINE, a new play based on the actual historical figure of Lady Macbeth. Shylock tickets here. Thrice to Mine tickets here.
November 8 – 10. RIVER OF DREAMS based on the book by Hudson Talbott, music and lyrics by Frank Cuthbert, directed by Jay Lesenger
November 14 – 17. JAMOT (Just a Matter of Time). A musical. Book and lyrics by Sandra Dutton, music by Scott Petito & Brian Dewan
November 22-24. Concrete Temple Theatre PACKRAT performances
Movie Mondays. Free showings of odd and unusual films on occasional Monday evenings. Curated by Steven Patterson.
Summer Movie Saturdays. Free showings of family movies every Saturday morning at 10AM from June 15 through August 31. Details here.
And more to come.