Every Saturday morning from June 15 – August 31
Doors open at 9:45am, film starts at 10.
Children must be accompanied by an adult.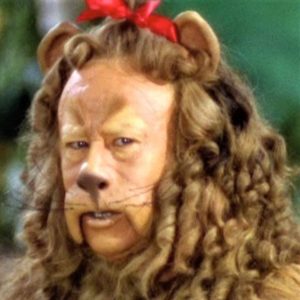 June 15:  The Wizard of Oz (1939, 1h 42min)
BST inaugurates its Free Summer Movie Matinees for Families with a screening of the classic 1939 version of "The Wizard of Oz", starring Judy Garland, Ray Bolger, Bert Lahr, Jack Haley, and the inimitable Margaret Hamilton. Running time is 1 hour and 42 minutes. No cost; just show up and enjoy.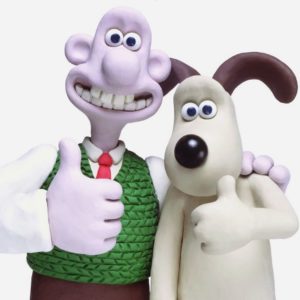 June 22:  Wallace & Gromit in Three Amazing Adventures
A Grand Day Out (1989, 23 min)
The Wrong Trousers (1993, 30min)
A Close Shave (1995, 30min)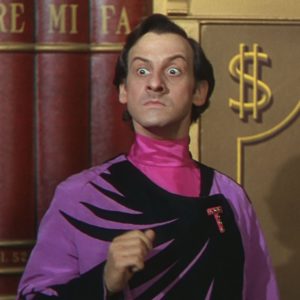 June 29:  The 5,000 Fingers of Dr. T (1953, 1h 29min)
A live-action musical from the delightfully twisted imagination of Dr. Seuss.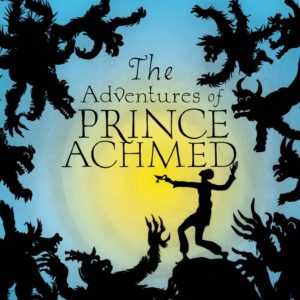 July 6:  The Adventures of Prince Achmed (1926, 67min)
Lotte Reiniger's silent German animated fairytale film based on stories from "One Thousand and One Nights".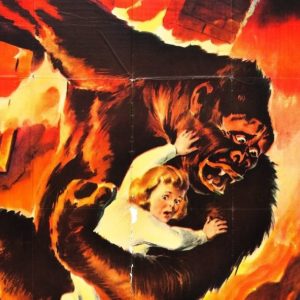 July 13:  Mighty Joe Young (1949, 1h 24min)
With the possible exception of KING KONG (1933), the greatest giant ape movie ever made! A stop-motion animation classic!

July 20:  The Adventures of Robin Hood (1938, 1h 42min)
Errol Flynn stars as the fabled outlaw of Sherwood Forest in probably the greatest swashbuckler of all time.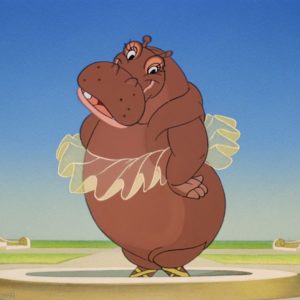 July 27:  Fantasia (1940, 2h 5min)
Walt Disney's most ambitious and experimental film! Nine animated segments inspired by well-known classical compositions.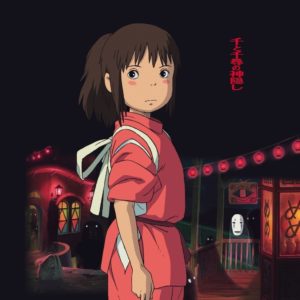 August 3:  Spirited Away (2001, 2h 5min)
In this magical animated fantasy film by Hayao Miyazaki, a moody 10-year-old girl accidentally enters a world of spirits.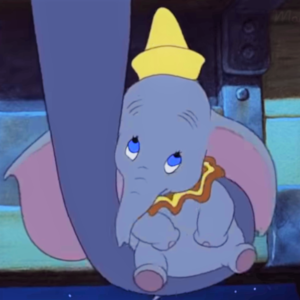 August 10: Wind in the Willows (1949, 30min) and Dumbo (1941, 1h 4min)
Two short animated classics from Walt Disney. Mr. Toad is struck with "Motor Mania", leading to much mayhem and many misadventures in WIND IN THE WILLOWS (30 minutes). In DUMBO (1 hour 4 minutes), an outcast little circus elephant with enormous ears learns that he can fly.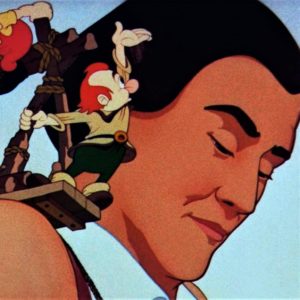 August 17:  Gulliver's Travels (1939, 1hr 16min)
This feature-length animated film from Fleischer Studios is a very loose musical adaptation of Jonathan Swift's 18th-Century novel. 1 hour 16 minutes.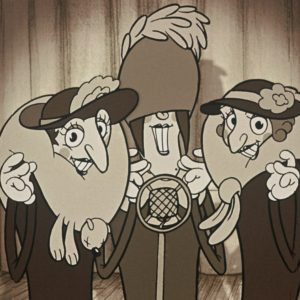 August 24: The Triplets of Belleville (2003, 1hr 18min)
When her grandson is kidnapped during the Tour de France, Madame Souza and her beloved pooch Bruno team up with the Belleville Sisters – an aged song-and-dance team from the days of Fred Astaire – to rescue him.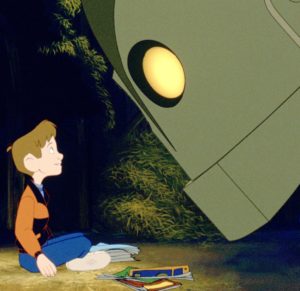 August 31:  The Iron Giant (1999, 1h 26min)
A young boy befriends a giant robot from outer space that a paranoid government agent wants to destroy.