Summer Youth Musical
Monty Python's SPAMALOT
Score by John Du Prez and Eric Idle
Lyrics and book by Eric Idle
Based on the 1975 film Monty Python and the Holy Grail
8 Performances, July 13 – July 23
Directed by Michelle Storrs-Ryan
Choreographed by Marcus McGregor
Set and Lighting Design by John Sowle
Costumes by Cassie Berry-Smith
Stage Managed by Kiara Vedovino
with
Magnus Bush, Elisha Clause, Micah Doig, Alexandra Hallam, Michael Keck, Louise Kieraldo, Jacob Leigh, Raven Lynch, Madison Mudge, Victoria Reese, Elizabeth Signoretti, Andrew Tran, Bella Truncale, and Paul Truncale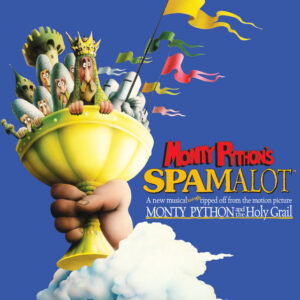 Lovingly ripped off from the classic film comedy "Monty Python and the Holy Grail", MONTY PYTHON'S SPAMALOT is an outrageous musical retelling of the legend of King Arthur and his Knights of the Round Table, featuring musical encounters with cows, killer rabbits, wizards, beautiful showgirls, mysterious maidens, and farting Frenchmen. The 2005 Broadway production won three Tony Awards, including "Best Musical", and was followed by two successful runs in London's West End. Bridge Street Theatre's third annual student summer musical, SPAMALOT is sure to delight local audiences while reminding them to "always look on the bright side of life!"
Bios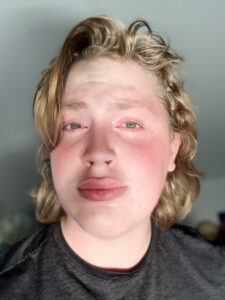 Elisha Clause (King Arthur of Britain). This is Elisha's second production with Bridge Street Theatre and is ecstatic to portray the role of "Arthur, King of the Briton's". In his prior work with Bridge Street Theatre he was cast as "Lurch" a man of few words and the family butler in The Addams Family-Quarantine Addition. He's a returning Alumni from the Catskill Highs Class of 2020 where he also participated in musical theater and other choir performances. Elisha greatly appreciates this opportunity to return with some of his previous colleagues and new faces to bring this show to life. He would like to thank his family and friends for their support and every other person who made this play possible.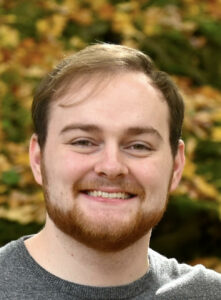 Magnus Bush (Sir Lancelot, The Homicidally Brave). This is Magnus's fourth performance at Bridge Street Theatre. You may have seen him as Oliver Hix in The Music Man and as Beast in Beauty and the Beast at Catskill High School. You may have also seen him here as Kyle Nelson in The Shaggs: Philosophy of the World, Lucas in The Addams Family, and Mitch Mahoney in The 25th Annual Putnam County Spelling Bee. Now, taking on the role of Sir Lancelot the Homicidally Brave and an assortment of other characters, Magnus and the cast will transport you to England, which he promises is better than watching paint dry, at the very least…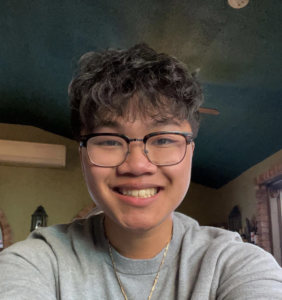 Andrew Tran (Sir Robin, The No-Quite-So-Brave-as-Sir-Lancelot). After making his first and second debut playing as Malcom Beineke in The Addams Family and Vice Principal Panch in The 25th Annual Putnam County Spelling Bee. Andrew will be taking on the role in this year's Bridge Street Theatre Production Spamalot as Sir Robin the not-so-brave. Andrew is a pleasure to have for he likes to stay in tune with his character, put on a show, encourages the crew to do the best, and makes sure to have fun with the audience. He wishes for you to enjoy this show for it is one of a kind!!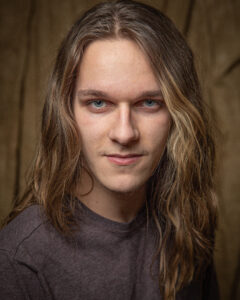 Micah Doig (Sir Dennis Galahad, The Dashingly Handsome). Micah has played in Catskill high school musicals in 2020 as Lewis in the production of Pippin in 2022 as Tarzan in the Proctors HSMTA Tier B best musical nominated production of Tarzan and as Eddie Souther in the 2023 production of Sister Act. Last summer Micah performed in Bridge Street Theatre in The 25th Annual Putnam County Spelling Bee as Leaf Coneybear. He was later nominated for best performer for a Non Professional Show in central New York by broadwayworld.com for his work in said role. Micah Doig hopes to bring you an amazing performance you will remember in this year's Bridge Street Theatre Production of Spamalot!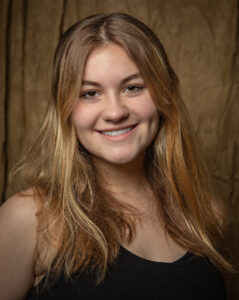 Alexandra Hallam (Sir Bedevere, the Strangely Flatulent). This is Alexandra Hallam's third year performing at Bridge Street Theatre. Prior to Spamalot, she was in River of Dreams as an ensemble member, and as Alice in Addams Family: Quarantine Edition. She also has performed in several musicals at Catskill High School, including Sister Act as Deloris Van Cartier's understudy, Beauty and the Beast in the ensemble, and Disney's Tarzan as stage manager. She has participated in several years of NYSSMA, for band and chorus, and several years of All-County festivals for band and chorus. Most recently, she was awarded Outstanding twice at NYSSMA for a solo and duet.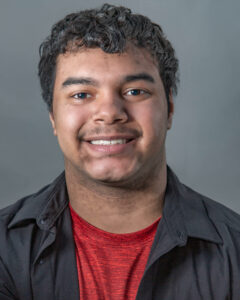 Michael Keck (Patsy, King Arthur's trusty servant. This is Michael's fourth show at Bridge Street and is excited to play Patsy in Spamalot. He is happy to be performing this and hope's everyone will enjoy the performance. He is currently going to Russell Sage College for Performing Arts for his second year. He is also very excited to start doing some tricks with coconuts (which will be shown as he worked hard to get the hang of it). He is glad to be doing this show with the cast members that are here for Spamalot. He would also like to thank his friends and family that supported him to this point. He hopes everyone enjoys the show.
Madison Mudge (The Lady of the Lake). Madison is an incoming junior in high school. This is Madison's first year performing in a Bridge Street Theatre production, but she has performed two other productions at Catskill high school, those being Tarzan and Sister Act. Madison has recently come back from NYC where she performed at Carnegie Hall with the honors performance series. Madison is very excited to be performing this show with such amazing people and she hopes you all enjoy the show!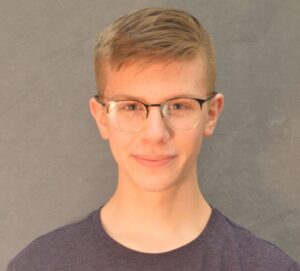 Paul Truncale (Historian). Paul Truncale has been involved in music for most of his life. His previous credits include River Of Dreams (Ensemble), Disney's Newsies (Morris Delancey/Darcy/Ensemble), The 25th Annual Putnam County Spelling Bee (Dan Dad/Leaf Understudy), The Addams Family (Lurch). Some of his recent musical achievements include being selected for the Albany Pro Musica Festival Choir, Tri-M Music Honor Society, Harmonics, the HS select chorus and the GCMEA All-County Festival. Paul also participated in this year's NYSSMA solo festival. He plans to continue music in the future. He would like to thank Mrs. Storrs for giving him this opportunity.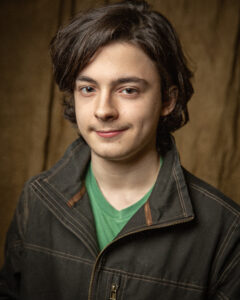 Raven Lynch (The King of the Swamp Castle, Ensemble). This is Raven Lynch's second show with Bridge Street Theatre, and his fourth show in general. In his first show, Raven was the leopard in Catskill High School's production of Tarzan and went with the high school to Proctors upon the play's nomination for best musical. That same year he was Jesus Christ in his first show with Bridge Street, 25th Annual Putnam County Spelling Bee. For his sophomore year he had the honor of playing the main antagonist of Sister Act, Curtis Jackson. Among the characters Raven is playing in Spamalot include The King of the Swamp Castle, Sir Bors, the Mayor of Finland, and a Knight of Ni. Among his other achievements this year have been taking part in the Senior Chorus's All County and receiving a 27/28 on his NYSSMA solo. He is very happy to be working with his friends in Bridge Street, and is very grateful for the interactions he has with them both on-and-off stage. He is also thankful to his parents for convincing him to do Bridge Street again and Mrs. Storrs and the people at Bridge Street for the positive work environment they help to create. Last but not least, he is thankful for the audience and hopes they enjoy the show.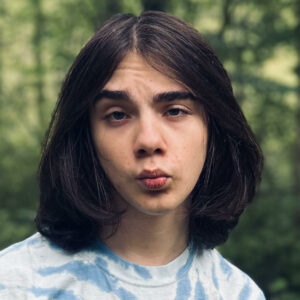 Jacob Leigh (Sir Not-Appearing-in-This-Show, Ensemble). This is Jacobs first time performing in a musical. Jacob was in Chorus for 2 years prior in the state of Florida where he recently relocated from to be closer to his grandparents. Jacob started to perform at the young age of 8 in Drama camps at the prestigious Ruth Eckerd Hall in Safety Harbor, Fl. In this camp Jacob and his peers would learn to write scripts, learn stage direction, and behind the scenes of a production. Jacob was accepted into Academia Da Vinci at 11 years old, a school that focuses on academics and arts. Shortly after joining the school Jacob landed the understudy of the King of Hearts for the production of Alice in Wonderland which was unfortunately canceled due to COVID. Jacob at a very young age was introduced to Monty Python and the Holy Grail where he then fell in love with the satire type comedy. He is so excited to be a part of this production and work with his fellow actors along with Mrs. Storrs. He truly hopes you enjoy the show and wants to assure you that no M∅∅se's were harmed in the making of this production.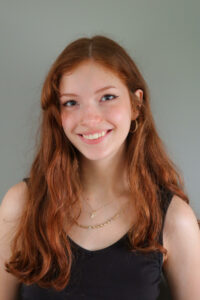 Bella Truncale (Ensemble). Bella has performed at Bridge Street Theatre previously in Return of the Space Pandas as an ensemble member. During her high school career she took part in The Little Mermaid, The Music Man and Beauty and The Beast as a Silly Girl. She was supposed to play Fastrada in the production of Pippin but due to COVID the show was canceled. As well as participating in theater she was selected twice to go to Carnegie Hall. Along with being accepted to Carnegie, she was also the first student at Catskill High to be accepted to sing at the Musikverein in Vienna, Austria. She is very excited to be back on stage and to have the opportunity to work with her brother Paul.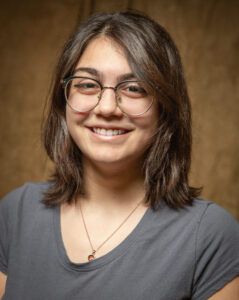 Elizabeth Signoretti (Ensemble). Elizabeth Signoretti is really excited to be a part of the Spamalot ensemble. Elizabeth participated in the River of Dreams ensemble when she was in Middle School, and was a part of the Sister Act ensemble her first year of high school. Elizabeth has participated in many other Choral activities such as All County all throughout Middle School, and gets high scores when she does NYSSMA. Elizabeth is a part of the High School chorus and Treblaires group. This is Elizabeth's first performance outside of a school setting, and is excited for the many more performances in the future to come.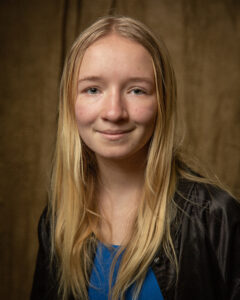 Louise Kieraldo (Ensemble). This is Louise's first year performing in a Bridge Street Theatre production with Ms. Storrs, and she is excited to be a part of the ensemble! She was part of Catskill High School's production of Sister Act this year. In school, she is a part of band and chorus. She attended NYSSMA this year for voice and flute, and received two perfect scores. She was also chosen for the All County chorus this year, but unfortunately could not participate because of a conflict. She would like to thank everyone who has made Spamalot possible, and hopes that everyone enjoys the show!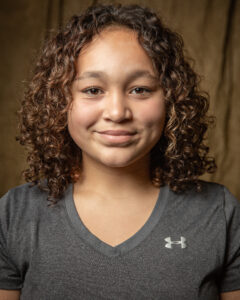 Victoria Reese (Ensemble). After being in the ensemble for Sister Act at Catskill HS, Victoria is so excited to be a part of Bridge Street Theatre's Spamalot. She loves to sing and dance and has participated in many chorus and band programs. She also attended a summer dance program in the past and loved performing. Victoria loves to play basketball, soccer and softball, in addition to playing her saxophone in Jazz band. She would like to thank everyone who helped to make the play happen, including her fellow cast-members for making her feel so welcome. Victoria would also like to thank her parents and family for always supporting her and hopes everyone loves the show.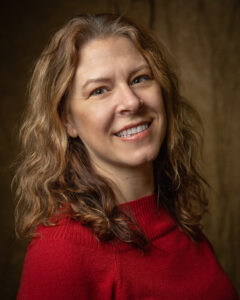 Michelle Storrs-Ryan (Director) is in her eighth season of directing musical productions at Catskill High School. Past productions began in 2015 with Grease through the recent production of Sister Act. Previously, she worked in the pit band of Catskill productions from Suessical through Once Upon a Mattress. While at Catskill Elementary, Michelle directed and performed in three murder mystery dinner theatres that benefited the CMPSA. She directed Into the Woods, Jr. at the Brighter Choice Charter School in Albany, NY in 2014. Michelle music directed productions at Bridge Street Theatre including The Shaggs in 2018, and The River of Dreams in 2019. In 2021, Michelle began to direct student productions at Bridge Street including The Addams Family: Quarantined Edition and The 25th Annual Putnam County Spelling Bee in 2022.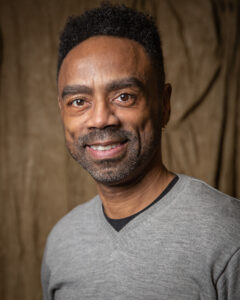 Marcus McGregor (Choreographer) began studying ballet at The Hartford School of Ballet at age 13. In the summer months, Marcus studied ballet at Dance Theatre of Harlem and School of American Ballet. He was a company member with both Dance Theatre of Harlem for 7 years and Feld Ballet for 7 years. The past 10 years, Marcus taught Ballet at Hudson Valley Academy of Performing Arts in Taghkanic, NY where his students perform Nutcracker annually. Marcus also works as community engagement Director for the Petronio residency center in Roundtop New York ,The last 10 years, Marcus taught ballet at Creative Studio in Coxsackie, NY. Marcus teaches master classes for various dance schools throughout the Hudson Valley and Catskills. Marcus has worked with Catskill High School for 7 seasons as Director of Choreographer on their productions of Music Man, Little Mermaid, Anything Goes, Beauty and The Beast, Pippin , Tarzan and this years performance of Sister Act!!