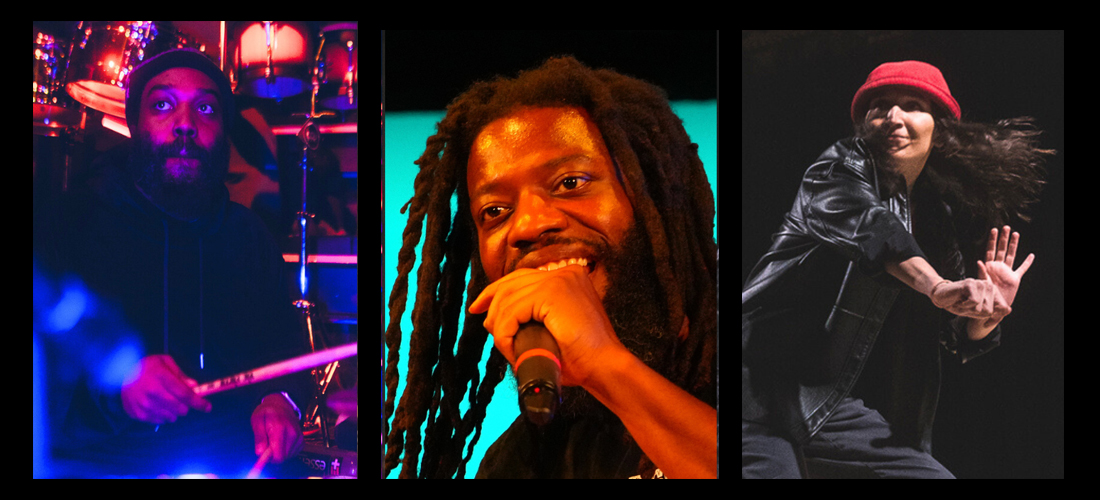 LayeRhythm is a non-profit arts group led by Mai Lê Hô that celebrates the vibrancy of street and club dance culture through a mix of freestyle dance, live music, and audience interaction. They'll be in residency at Bridge Street Theatre from July 26 through August 13 and while they are here they'll be presenting two workshops of August 5 and and a performance on August 12. All events are FREE. Sign up for one or both of the workshops by sending an email to
contact@BridgeSt.org
. The performance is first-come, first-served. Doors open at 7:00.
All events are FREE
Saturday, August 5 @ 2:00pm
Freestyle rhyming workshop
Come learn how to rap! If you've ever wanted to get better at writing raps, improve your stage presence as an MC or learn how to freestyle, this class is for you. World champion MC, Osyris Antham will teach you how.
Saturday, August 5 @ 4:00pm
House dance workshop
This workshop starts with an open conversation about House culture (who, when, where, why, etc). We then move on to a warm-up, drill foundations, and incorporate some variations/music/freestyle exercises using those foundations as a basis. The workshop is designed to connect movement with music and history and to provide tools for creativity and individuality.
To Register for either FREE workshop, email contact@BridgeSt.org
Saturday, August 12 @ 7:30pm
Free Public Performance
Entrance to the performance first-come, first-serve. Doors open at 7:00pm.
Teachers bios
Mai Lê Hô is a French-Vietnamese street/club dance artist & educator, and the founder of LayeRhythm Productions INC, a NYC-based non-profit organization dedicated to highlighting freestyle voices in the performing arts landscape. Mai Lê has performed in over 70 venues across the USA and has toured Europe with seminal Detroit music producer Theo Parrish and his live band.
In 2015, she created LayeRhythm, a cutting­ edge monthly jam session that layers live musicians & vocalists with freestyle dancers, acclaimed by the New York Times (2018).
Mai Lê has won 1st place in various international house dance competitions such as We Love Dance (NJ, 2022), Ladies of Hip-Hop (NYC, 2015), Universole (Detroit, 2015), Step Ya Game Up (NYC, 2013) and has served a judge for House Dance UK (London, 2015), Slick City (Chicago, 2015), The Blueprint (Houston, 2013).
Osyris Antham, a Brooklyn-bred rapper from Flatbush, started his artist life as a poet and slowly grew into the hip hop world. Since jumping into the NY underground scene at his first official rap contest in August 2013, he has won 40+ competitions. These include Freestyle Mondays (17-time champion) + 3-time US champ (2017-19) and back-to-back End of the Weak World champion (2017-18). Alpha Phi Omega, Nicholas Brooklyn and End of The Weak have been the most important environments to his growth as a rapper.