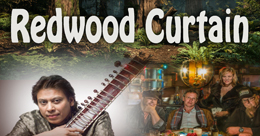 November 2 – 12 ~ Redwood Curtain
November 18 ~ Stephen Clair
November 19 ~ Ustad Shafaat Khan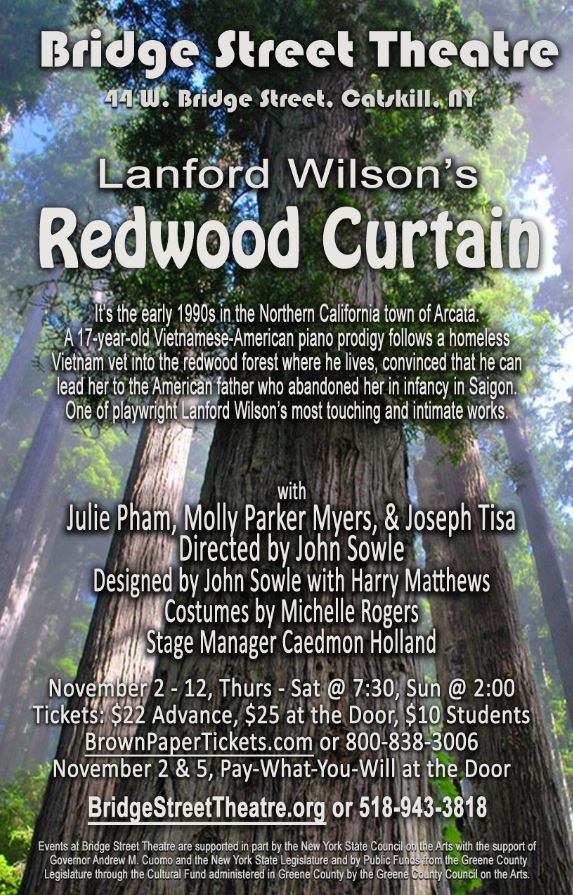 Lanford Wilson's Redwood Curtain
Lanford Wilson Weaves a Contemporary Fairy Tale in
Bridge Street's "Redwood Curtain"
"Both beautiful and staggering … The play is a deeply moving experience and in the production at Bridge Street Theatre in Catskill, New York, the playwright has been well served by the three actors who play his characters and by the director who shines an oddly personal light onto the story … A haunting beauty." – J. Peter Bergman, Berkshire Bright Focus. Read the complete review HERE.
"Gorgeous … I'm a fan of Lanford Wilson's work, but had yet to see 'Redwood Curtain', so I was pleased to see that Bridge Street Theatre – one of my favorite not-as-local theaters, and one of my favorite discoveries of the year – was staging it so I'd finally get a chance to see this show I'd heard so much about over the years … Strong, watchable and worth your time." – Amy Durant, The Alt
Read the complete review HERE.
"A vastly underrated play, receiving an intelligent and affecting production at the Bridge Street Theatre in Catskill … Ms. Pham is quirky as an adolescent on the doorstep of maturity while she brings a grounded strength as she searches for her father and forsakes what she considers the peripheral elements of her life … Geneva is finely tuned by Ms. Myers. She is a wisecracking realist who feels threatened by what she doesn't know. She covers her apprehension with some of the best laugh lines in the play, but we can read something else in her eyes. It is a role that could be played broadly but she resists that and makes Geneva a sympathetic character … Tisa captures the pain of his life and the fear that surrounds [Lyman]. He is dirty with his matted hair, shaggy beard and grimy clothes. But it is his soulful eyes and hesitant speech that defines his psychoses.
This is a script that could be maudlin but that doesn't happen under John Sowle's sensitive and sensible direction. Where characters could become caricatures he has guided his cast into insightful performances … The Bridge Street Theatre production of this neglected play is worth the trip. It is a touching human and theatrical experience." – Macey Levin, Berkshire On Stage
Read the complete review HERE.
For Redwood Curtain Press Release and Photos Click Here
America has always been haunted by the legacy of its involvement in Vietnam. Returning to the States, veterans often found themselves facing a populace either actively hostile or somehow ashamed, eager to erase the memory of a war that the U.S. had not 'won'. Feeling misunderstood, unappreciated, and unable to re-assimilate into 'normal' society, an untold number escaped into a ghostly, feral existence in the Redwood Forests of Northern California, an area that reminded them of the jungles they'd left.
Playwright Lanford Wilson was also haunted by a war whose after-effects he'd dealt with so brilliantly in his 1978 play "5th of July". At the dawn of the 1990s, while teaching a five-week workshop at Humboldt State University in Arcata, California, he encountered these homeless vets almost daily when they'd emerge from the woods to panhandle, scrounge through dumpsters for food, and perform odd jobs. From this seed, Wilson conceived a play called "Redwood Curtain" about a 17-year-old Vietnamese-American piano prodigy, adopted in infancy by a wealthy California family, but obsessed with discovering the identity of her biological father, an American GI who abandoned her and her birth mother in Saigon. She tracks one of the homeless vets into to the forest where he has retreated, convinced that he can provide a crucial link to her past. And in true fairy-tale tradition, the woods in Wilson's "Redwood Curtain" turn out to be full of magic and, ultimately, healing.
"America's long Vietnam Era hangover is just one of the themes Wilson deals with in this powerful and touching piece," says John Sowle, director of the upcoming production of 'Redwood Curtain' at Catskill's Bridge Street Theatre. "All the characters in the play feel lost and helpless in some way. Lyman Fellers just wants to be left alone, to forget the war and everything else but his own immediate needs. Geri, the adoptee, feels a desperate need to know for certain where, and who, she comes from. And Geri's Aunt Geneva, a timber heiress whose family has responsibly and sustainably logged the trees in the forest for generations, is suddenly faced with losing them in a hostile takeover by corporate interests. Surrounded by these massive, ancient redwoods, deeply and immovably rooted in the earth for centuries and now threatened themselves, all three of these characters feel rootless and adrift. And none of them will be able to find their way 'out of the woods' until they can come to grips with, and face, the legacy of the past. This is a deeply warm and human play and we're particularly honored to be presenting it in the two weeks surrounding Veteran's Day."
Appearing in the Bridge Street Theatre production are NYC actors Julie Pham as Geri and Joseph Tisa as Lyman, with local favorite Molly Parker Myers as Geneva. The production is directed by John Sowle and designed by Sowle in collaboration with Catskill artist Harry Matthews. Costumes are by Michelle Rogers and sound is by Carmen Borgia. The Production Stage Manager is Caedmon Holland.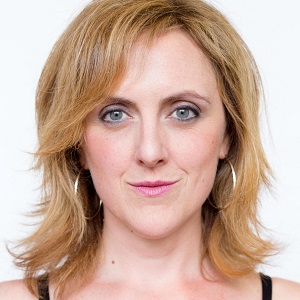 Molly Parker Myers (Geneva) is delighted to return to Bridge Street Theatre, most recently having appeared in last season's LUCKY LINDY. Other work with BST/Kaliyuga includes THE MOUND BUILDERS, TRUE LOVE LIES and KILL ME NOW. Recent regional credits include Emilie: LA MARQUISE DU CHATELET DEFENDS HER LIFE TONIGHT and THE HOUSE OF BLUE LEAVES (Wellesley Rep), THE GRADUATE, THE NORMAN CONQUESTS TRILOGY, LOST IN YONKERS and TALLEY'S FOLLY (Winnipesaukee Playhouse), YOURS, ANNE (Half Moon Theatre) and CONSTELLATIONS (Tangent Theatre). Many thanks to John and Steven for all you do. www.mollyparkermyers.org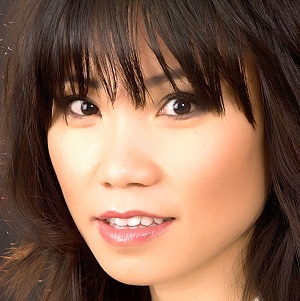 Julie Pham* (Geri) is over-the-moon to be making her debut with Bridge Street Theatre and congratulates Redwood Curtain's cast, crew, and creative team on their much-deserved success. Originally from Vietnam in a family of actors and singers, Julie swiftly switched careers as a hedge fund analyst in Boston, MA to emerging actress in the Big Apple. Favorite stage credits include: RESISTANCE with Semicolon Theatre, UNDERGROUND at the Metropolitan Playhouse. She also appeared in films and TV shows as Mrs. Huang on Tower Heist, Tanya Nelson in Bad Fortune, and Jane Doe in Punch Money. Besides acting, she works fulltime as Director of Operations at BuildingLink.com, runs marathons, strikes silly yoga poses in public, shucks oysters, and makes some mean & lean smoothies! Discover more at www.missjuliepham.com! So much love to Gerald (aka hubby), Mom & family, friends, & coworkers for the support! Namaste.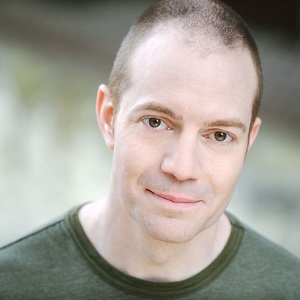 Joseph Tisa* (Lyman) is an actor based in New York City. His recent regional credits include appearances in THE MYSTER OF EDWARD DROOD, AND THEN THERE WERE NONE, and NOISES OFF! at the Lyric Repertory Company in Utah, ALL MY SONS at the Gulfshore Playhouse in Florida, TIGERS BE STILL at The Public Theatre in Lewiston, Maine, OF MICE AND MEN and AS YOU LIKE IT on a national tour with The Acting Company, the world premiere of Bob Clyman's THE EXCEPTIONALS at Merrimack Repertory Theatre, CAPTORS at the Contemporary American Theater Festival, THE FANTASTICKSks at Long Wharf Theatre, and productions of STONES IN HIS POCKETS, BEAU JEST, THE DRESSER, THE BIRTHDAY PARTY, and THE RESISTIBLE RISE OF ARTURO UI. Film and TV credits include Weakness, Virgin Alexander, and The Knick, directed by Steven Soderbergh. Mr. Tisa is a graduate of the Mason Gross School of the Arts at Rutgers University.
Lanford Wilson (Author) received the 1980 Pulitzer Prize for Drama and the New York Drama Critics Circle Award for TALLEY'S FOLLY. He was a founding member of Circle Repertory Company and one of twenty-one resident playwrights for the company. His work at Circle Rep includes: THE FAMILY CONTINUES (1972); THE HOT L BALTIMORE (1973); THE MOUND BUILDERS (1975); SERENADING LOUIE (1976); 5TH OF JULY (1978); TALLEY'S FOLLY (1980); A TALE TOLD (1981); and ANGELS FALL (1982), all directed by Marshall Mason; and the one-act plays BRONTOSAURUS (1977) and THYMUS VULGARIS (1982). His other plays include: BALM IN GILEAD (1965); THE GINGHAM DOG (1966); THE RIMERS OF ELDRITCH (1967); LEMON SKY (1969), and some twenty produced one-acts. He also wrote the libretto for Lee Hoiby's opera of Tennessee Williams' SUMMER AND SMOKE and two television plays, "Taxi!" and "The Migrants" (based on a short story by Tennessee Williams). Other awards include the New York Drama Critics Circle Award, the Outer Critics Circle Award, and an Obie for THE HOT L BALTIMORE, an Obie for THE MOUND BUILDERS, a Drama-Logue Award for THE FIFTH OF JULY and TALLEY'S FOLLY, the Vernon Rice Award for THE RIMERS OF ELDRITCH, and Tony Award nominations for TALLEY'S FOLLY, 5TH OF JULY, and ANGELS FALL. He was the recipient of the Brandeis University Creative Arts Award in Theatre Arts and the Institute of Arts and Letter Award. Mr. Wilson completed an entirely new translation of Chekhov's THE THREE SISTERS, which was commissioned and produced by the Hartford Stage Company. His play TALLEY AND SON (the third play in the Talley Trilogy) opened in New York City in September 1985. His play BURN THIS opened at the Mark Taper Forum in Los Angeles in January 1987 starring John Malkovich and Joan Allen and opened on Broadway in October 1987 with the same cast. BURN THIS was also done in London in 1990, again starring Mr. Malkovich. His play REDWOOD CURTAIN opened in Seattle in January 1992 and in Philadelphia in March, and at the Old Globe in San Diego, California, in January 1993. It opened at the Brooks Atkinson Theatre on Broadway on March 30, 1993.
John Sowle (Director and Designer) is Managing Director of Bridge Street Theatre. He founded Kaliyuga Arts in 1986 with his partner Steven Patterson and has received multiple awards for his directing and design work on their Los Angeles, San Francisco and New York productions. Most recently he designed Bridge Street Theatre's production of THE TAVERN, and directed and designed their productions of FRANKENSTEIN, HOLIDAY MEMORIES, THE EPIC OF GILGAMESH, THE KILLING & THE LOVE DEATH (late plays of William Inge), GRINDER'S STAND by Oakley Hall III, and THE OFFICIAL ADVENTURES OF KIERON AND JADE. John has an undergraduate degree in mathematics from M.I.T and a PhD in Dramatic Art from UC Berkeley.
Harry Matthews (Sculptor) is an artist, musician, and writer who lives on an old farm outside of Catskill, on the Kaaterskill creek in Kiskatom, NY. In his sculptural work Harry tends to use mostly objects found in the woods, along local creeks and river banks, and in the often thorny and web-draped recesses of his barely functioning imagination.
Carmen Borgia (Sound Designer) is a musician and sound designer. He has designed and mixed films for PBS, HBO, IFC and many film festivals. He has also released two CD's of his own work, "North" and "The Red Circle Line". In 2009 his musical, SOUTH, premiered at Dixon Place in New York City and had a reading here at BST this year. He operates out of studios in Catskill and The Bronx, doing sound-for-picture work and music recording. He can be found at Magpie Bookshop Saturday afternoons at his Ukulele Camp, where anyone can learn to uke.
Caedmon Holland (Production Stage Manager) is a 25-year old actor from Delmar, NY. He grew up learning theater and at the age of six started attending The New York State Theater Institute's summer theatre program. He continued with this until the age of 14 when, during his high school years, he started focusing more on film. At 19, Caedmon transferred to the University of New Mexico in Albuquerque. While there, he was part of the only Western Theater school performance in the world to be invited to participate in the First International Asian Theater Festival in 2010. Caedmon graduated UNM with a BA in Theater in December of 2014. Since then, he's been back home in upstate NY, performing locally with Bridge Street Theatre in LUCKY LINDY and Kaaterskill Actors' Theater in CHRISTMAS IN JULY among others, and building his resume for a move to NYC or LA. He was also Stage Manager for Bridge Street Theatre's productions of THE TAVERN, FRANKENSTEIN, SOUVENIR THE OFFICIAL ADVENTURES OF KIERON AND JADE, THE EFFECT OF GAMMA RAYS ON MAN-IN-THE-MOON MARIGOLDS and HOW TO PRAY.
Michelle Rogers (Costumes) began costuming plays while in college and continued working on high school productions throughout her teaching career. She's designed costumes for "Marat/Sade," "A Midsummer's Night's Dream," "Oliver!" and "Pride and Prejudice," among others. Now retired from education, Michelle is delighted to be working with Bridge Street Theatre. She has been the costume designer for THE TAVERN, THE EFFECT OF GAMMA RAYS ON MAN-IN-TH-MOON MARIGOLDS, and HOW TO PRAY.
* Members of Actors' Equity Association, the union of
professional actors and stage managers in the United States.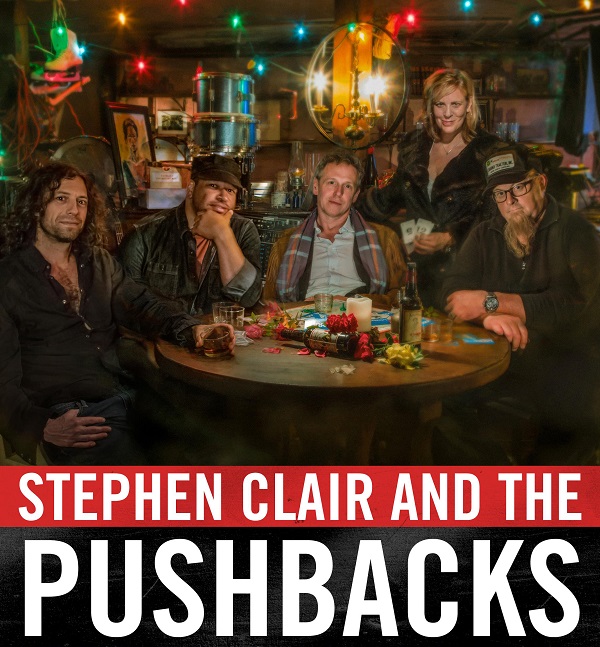 Stephen Clair and The Pushbacks
Stephen Clair and the Pushbacks With a Ray Davies-like vocal delivery and mountains of songwriting credits, Stephen Clair's gritty and provocative tunes are kicked into high gear with the muscular and stirring cops of this mighty backing band, featuring Brad Hubbard (baritone sax), J Why (drums/vocals), Jay Nicholas (bass), and Sarah Terrell (keyboards/vocals). Clair is a singer/songwriter who wears his wry New York roots and his Americana heart on his sleeve. An acclaimed guitar player, he's honed his personal and entertaining performance skills on the road headlining clubs and opening tours for the likes of Robert Earl Keen and James McMurtry.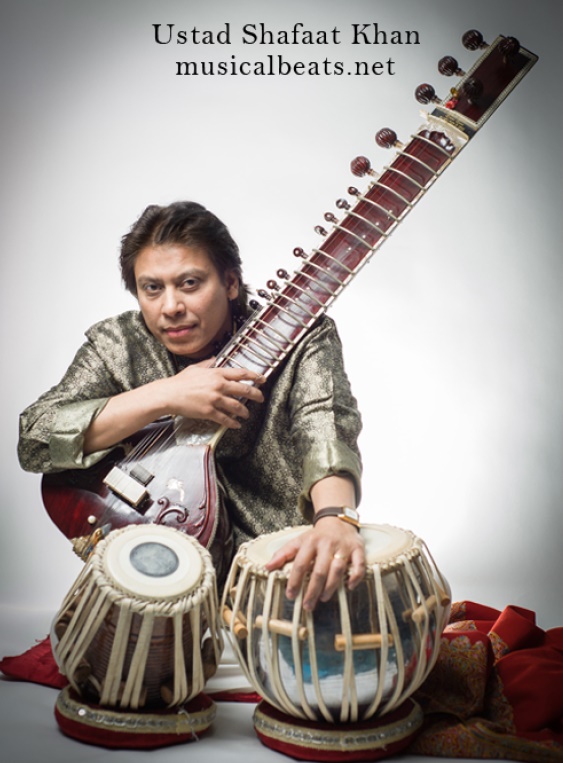 Ustad Shafaat Khan – East Meets West
Ustad Shafaat Khan: Sitar/Vocal/Tabla
Ruby Ostrow : Keyboard/Vocal
Coco Bastien: Tabla
Ustad Shafaat Khan, world-renowned Indian Classical musician, son of Ustad Imrat Khan and nephew of Ustad Vilayat Khan, has performed worldwide at many prestigious concert halls, music festivals and universities all over India, America, Europe, China, Russia and Japan. Recently, he performed with Stevie Wonder at one of the biggest festivals in the USA, The Bonnaroo Festival. In the past, he's shared a television concert with Ray Charles in Germany. In addition, some of his CDs have been produced by the famous Dr. Deepak Chopra. In the rich history of Indian classical music, Mr. Khan has distinguished himself by being the first known artist to have attained simultaneous excellence in performing sitar, surbahar and table.
"Virtuoso…Classical purity astonishing… intellectual and poetic…creator as well as performer" – The Washington Post
"Star in the world of classical music… the thunderous ovation never ceased throughout his performance" – Chandigarh Tribune India
"Absolutely superb" – The Times London, England
"Indian music at it's top level…Shafaat's sitar/tablas magic might still be going on, it was barley stoppable" – The Shoestring in Pacem, USA
"Driving power entered the performance when Shafaat's marvelous showed us the rhythmic complexity of the music and enthralled the audience" – Cork Examiner, Ireland