MOTHER (and me)
Written and performed by Melinda Buckley
Originally Directed by Kimberly Senior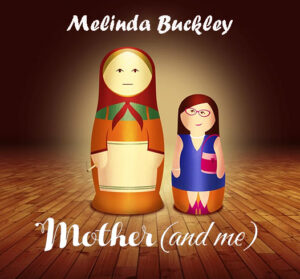 "Heartwarming, heartbreaking, and a million laughs … So much of this play's brilliance is its perspective on Buckley's life as her mother's daughter. Sometimes it's a game show; sometimes it's 'This is Your (God damn) Life'. Sometimes a horse race, in which she imagines menopause, divorce, disappearing mother, and cobbled-together career as horses racing neck and neck for her attention. It's breathtakingly funny, in part because it's brutally honest." Enid Futterman, IMBY
"This is a tour de force by a highly talented and engaging actress. You may find yourself crying through side-splitting laughter … Buckley takes the audience on a wild ride. There are several scenes that are pure hilarious shtick. Buckley brings life to several characters including her mother (accent and all), brother, husband and various other personages. Each one has a definitive personality. When the story tends to become uncomfortable, Buckley injects her wicked and fast-paced humor to take the edge off the moment. She holds the stage by the power of her personality and enormous talent … A polished and affecting theatrical experience." Macey Levin, Berkshire On Stage
MOTHER (and me) is the story of a larger than life Hungarian Mama Rose who's slowly waltzing into dementia, as her Broadway baby, Melinda shimmies into middle age. An outrageous one woman show about stepping up and into your own light. It's a fast-paced 75-minute piece that uses the power of theater to bring people together around an important issue: Alzheimer's, and the struggles families face while caring for a loved one. What distinguishes MOTHER (and me) is that the subject is handled with skill and, more importantly, with humor. And in the end, is an incredibly uplifting piece of theater.

Here's a preview.
MOTHER (and Me) VIMEO from Melinda Buckley on Vimeo.
MOTHER (and me) was originally developed from bits of writing Melinda Buckley performed in Wynn Handman's acting class. As the piece grew, Melinda brought it to her friend and playwright Matt Hoverman who helped her shape it into a solo play. In 2014, it premiered in the FringeNYC Festival at the Celebration of Whimsy where it had an extended run as that venue's Best of Fest winner. Barbara Whitman, Tony Award-winning producer of Fun Home and A Strange Loop, saw the show and took it under her wing. Kimberly Senior, director of the Tony Award-winning play, Disgraced, joined the team, helping to refine the material and the production. MOTHER (and me) then went on to developmental runs at Chicago Shakespeare, off-Broadway's Second Stage Uptown and Bay Street Theater in Sag Harbor, NY.
In 2016, MOTHER (and me) premiered in Chicago as a part of Greenhouse Theater's 'Solo Celebration,' one of 12 shows selected out of 400. The show subsequently had an enormously successful 3-week run at Geva Theatre Center, in Rochester, NY. The play then went on to run at the celebrated Martha's Vineyard Playhouse and then played to full houses at the Cape Playhouse, the Cotuit Center for the Arts and Provincetown Works, as much-needed fundraisers for the Alzheimer's Family Support Center of Cape Cod. Recently, it was also performed virtually for the Marsh Theater in San Francisco, as part of their continuing series, 'Solo Arts Heal.'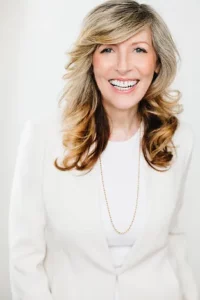 MELINDA BUCKLEY (Writer / Performer) has appeared on Broadway and in the National tours of several shows, including Crazy For You, A Chorus Line and Bob Fosse's revival of Sweet Charity. She performed improv and sketch material with Gotham City Improv and Chicago City Limits, and appeared as a stand up at Caroline's, Stand-Up NY, and Gotham Comedy Club. She has written and performed several solo shows, her latest being, MOTHER (and me). On the other side of the table, highlights include directing Town Hall's hit musical series, Broadway By The Year, which featured a Tony award winning cast, and choreographing Paramour, which starred Len Cariou and premiered at the Old Globe Theatre. For the big screen, she choreographed the musical sequences for Columbia Pictures', Stuart Little I and II with Geena Davis, Hugh Laurie and Jonathon Lipnicki, the independent film 1999, starring Amanda Peet and Jennifer Garner, and assisted Pat Birch on Working Girl as well as several episodes of Saturday Night Live. Other TV credits include, choreographing the daytime drama One Life to Live and an award-winning promo for the CBS Fall Lineup. Most recently, she choreographed a CBS promo for Girl Power which aired during Super Bowl 2019 and was named one of the top ten ads by Paste magazine (https://bit.ly/2LSYNfc). She assisted Lonny Price (as SDC Fellow) in the filming of Company at the NY Philharmonic, which starred Neil Patrick Harris, Patti Lupone, Stephen Colbert, Martha Plimpton, and Jon Cryer.
​Melinda has creative directed, written and staged numerous commercial and corporate productions for such clients as Bloomberg Philanthropies, Fox, ESPN, WE tv, Sesa-me Street, McDonald's, Microsoft, Pepsi, IBM, American Express and Audi. She is a proud member of AEA, SAG-AFTRA and SDC.
KIMBERLY SENIOR (Original Director) directed the Broadway premiere of Ayad Akhtar's Pulitzer Prize-winning play Disgraced, which she previously directed Off-Broadway at Lincoln Center Theater (LCT3 with Aasif Mandvi), Goodman Theatre, Seattle Re, Berkeley Rep and Mark Taper Forum. Off-Broadway: Sakina's Restaurant (Minetta Lane Theatre; The Niceties (Manhattan Theatre Club); Career Suicide (produced by Judd Apatow); Discord (Primary Stages); Engagements (Second Stage Theater); The Who and the What (LCT3). Regionally: The Niceties (Huntington Theater Company); Disgraced; Rapture, Blister, Burn and Support Group for Men (Goodman Theatre); Buried Child, The Scene, Marjorie Prime, The Diary of Anne Frank, Hedda Gabler, The Letters (Writers Theatre); Sheltered (Alliance Theatre); Sex with Strangers (Geffen Playhouse); Want and The North Plan (Steppenwolf Theatre); Other than Honorable (Geva Theatre Center); among others. TV: "Chris Gethard's Career Suicide: (HBO). Senior is the Founder of Collaboraction, a resident director at Writers Theatre, and an Associate Artist at TimeLine Theatre Company. Senior was the recipient of the 2016 Special Non-Equity Jeff Award, 2016 Alan Schneider Award (TCG) and 2018 Einhorn Award (Primary Stages). Senior was named the 2012 Best Director in Chicago by Chicago Magazine. She was a finalist for both SDC's Zelda Fichandler and Joe A Callaway Awards and is the recipient of the 2010 Excellence in Teaching Award from Columbia College. Senior lives in New Jersey with her two children, Noah and Delaney, and is a proud member of SDC.