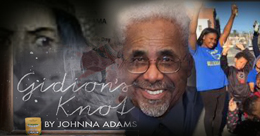 May 4. Building Bridges, the Hop-O-Nose Story & Music Project
May 8. Roy Eaton Piano, I Remember Mama
May 12-22. Gidion's Knot
May 28. Blue Horse Rep presents Leading Ladies

Building Bridges:
The Hop-O-Nose Story & Music Project
Join young performers from Catskill sharing their talents in a vibrant evening of singing and dancing and a play about how to get along in community.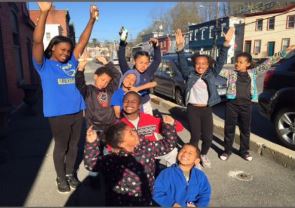 Roy Eaton
"I Remember Mama"
Acclaimed classical pianist Roy Eaton brings his artistry to Catskill's intimate Bridge Street Theatre Speakeasy in a program designed especially for Mother's Day.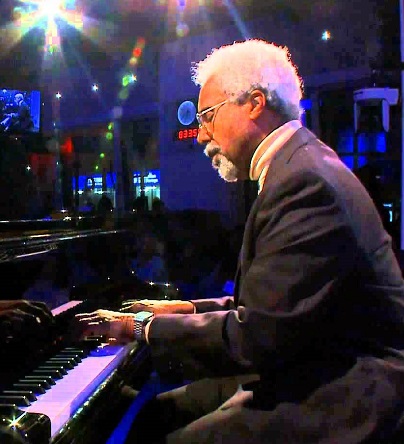 Roy Eaton at the Piano with "I Remember Mama"
Just about anyone who watches TV knows the music of Roy Eaton. His ad jingles (for clients like Beefaroni and Texaco) are classics of the genre and can still be heard in reruns on nostalgia networks like TV Land. The son of Jamaican immigrants, Eaton grew up during jazz's glory years in the Harlem Community of Sugar Hill. He took up classical piano when he was six, played at Carnegie Hall in 1937, won the first Kosciuszko Foundation Chopin Award in 1950, made his American concert debut with the Chicago Symphony in 1951, and his New York Town Hall debut in 1952. His career was "temporarily" interrupted by two years' service in the US Army during the Korean conflict, then by approximately 30 years in the world of advertising. He returned to concert performance in 1986 with a unique recital called "The Meditative Chopin" at Lincoln Center's Alice Tully Hall. He has since recorded on numerous occasions and his Scott Joplin CD on Sony Classical has been a notable international best seller.
For this special Mother's Day performance in Catskill, Mr. Eaton has chosen a family-friendly program of classical compositions which explore the bond between mother and child, including the Bach Prelude in C Major (the "Ave Maria" Prelude) and Mozart's variations on "Twinkle, Twinkle, Little Star". It promises to be an unforgettable afternoon for Mom (and the rest of the family) with an internationally renowned artist, an intimate setting, and an affordable price.
Roy Eaton, winner of the first Kosciuszko Foundation Chopin Award in June 1950, made his American debut with the Chicago Symphony Orchestra performing Chopin's F minor Concerto under George Schick in 1951. He was re-engaged to perform Beethoven's 4th Concerto the following season, and also made his New York Town Hall debut in 1952. His career was "temporarily" interrupted by two years of service in the United States Army during the Korean conflict, then by approximately 30 years in advertising at Young & Rubicam, then as V.P. Music Director of Benton & Bowles, then running his own production company. He returned to concert performance in 1986. In addition to Chopin, his performances of the music of Scott Joplin have been particularly noteworthy. Roy has been a practitioner of Transcendental Meditation for over 40 years and currently serves on the faculty of the Manhattan School of Music. His recordings can be purchased at http://www.cdbaby.com/all/Royeaton. And visit http://royeaton.com for his personal story.
Gidion's Knot
by Johnna Adams
A shattering contemporary drama about bullying, freedom of expression, and the ever-present threat of violence in our schools.

Starring Maria Silverman and Laura Beth Wells
Directed and Designed by John Sowle
"If you have ever been caught up in a trance and hit with surprise after surprise, this performance of a meeting between a mother and her son's teacher will do it. When the meeting came to an end, the audience was speechless for several minutes and then the general examination began. Conversations were filled with the complications surrounding the back and forth of human nature and questions about what you might do if this happened to you. I can't say enough about this outstanding performance by Laura Beth Wells as the teacher and Maria Silverman as the mother. And I have no doubt that the stage setting and direction of John Sowle helped to make Gidion's Knot a memorable experience." — Marie Greco on Facebook
"I saw "Gideon's Knot" this afternoon with some friends. I have been speechless-how would I describe this?-ever since. It is 80 minutes filled with riveting, brilliant performances, and a story-line that will take your breath away. My spirit was reverberating with emotion and admiration for a long time, (the vibration an actual physical experience). Don't miss this show!! It will leave you changed in some way. I'm thinking of going back to see it again. Thank you John Sowle and Steven Patterson, for bringing some dimension to our area; and also for giving your audience credit for their intelligence. It is immensely refreshing." — Betsy Barrett on Facebook
"Well done, thoughtful, disturbing. I will spend the next week thinking about this play and maybe need to come back and see it again. I recommend the front row." — Fawn Potash on Facebook
"An absolutely ferocious performance … After the devastating production of Johnna Adams' drama Gidion's Knot'ended at Bridge Street Theatre on opening night, I alternately wanted to applaud and to send sympathy cards to the two women in the cast – Laura Beth Wells and Maria Silverman – for the emotional trauma they'd just put themselves through for an audience's entertainment. An essential aspect of theater is the playing out of private moments in public. But only on exceptional occasions do I feel like a true voyeur, as if I'm witnessing something so intimate and painful I shouldn't be seeing it. The last time was almost three years ago, when Kaliyuga Arts, the company founded three decades ago by Bridge Street Theatre's owners produced Canadian playwright Brad Fraser's drama "Kill Me Now" at Stageworks/Hudson. I had that same sense of being a privileged but still invasive presence as I watched Wells and Silverman doing the acting equivalent of opening veins on stage and bleeding for their art … An hour and a quarter of real-time rage, recrimination, grief, sobs, and occasional laughter." — Steve Barnes, Albany Times Union
Ms. Clark doesn't know it, but she is about to begin a parent-teacher conference she scheduled but never thought she'd have. Gidion's Knot is a shattering contemporary drama about bullying, freedom of expression, and the ever-present threat of violence in our schools.
Reviews from previous productions:
"…resonant…[a] particularly eloquent study of people caught between the competing demands of reason, morality and family…harrowing…a narrative that is as elegant as it is chilling." —Washington Post. "…heart-stopping…the show has pathos and suspense in bucketloads…Within a lean 80 minutes, the show raises profound questions about parenting and education and documents the gut-wrenching force of maternal loyalty." —Washingtonian. "GIDION'S KNOT is as sad as life itself, and as funny and startling as well…a beautiful, disturbing story." —DCTheatreScene.com
Starring Maria Silverman* and Laura Beth Wells*
Directed and Designed by John Sowle
JOHNNA ADAMSis a 2012 graduate of the Rita & Burton Goldburg MFA Program at Hunter College (led by Tine Howe), the 2011 recipient of the Princess Grace Award and a finalist for the 2012 Susan Smith Blackburn Award. Her play GIDION'S KNOT was published in the December 2012 issue of TCG's American Theatre Magazine and received an ATCA/Steinberg Citation. She is a past Reva Shiner Award winner, winner of the OC Weekly's Best Original Play award (twice), finalist for the Christopher Brian Wolk Award, finalist for the William Saroyan Prize and a New York Innovative Theatre Award nominee. Her play SANS MERCI was produced in New York by Flux Theatre Ensemble, and Boomerang Theatre produced her rhyming verse comedy, LICKSPITTLES, BUTTONHOLERS, AND DAMNED PERNICIOUS GO-BETWEENS. Johnna's plays are published by Dramatists Play Service, Inc. and Original Works Publishing (www.originalworksonline.com)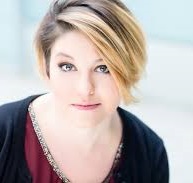 LAURA BETH WELLS* (Heather) is ecstatic to be working with Bridge Street Theatre. Broadway: Emily Osborn in the original company of Spiderman: Turn Off The Dark, directed by Julie Taymor and Philip McKinley. Regional: Kafka/Waitress in All in the Timing (Hangar Theatre/Matt August, dir.), Gwendolyn Pigeon in The Odd Couple (Ivoryton Playhouse), Madeline True in LaChiusa's The Wild Party (Columbia Stages/Saheem Ali, dir.), Mrs. Walker in The Who's Tommy(CRT/Gabriel Barre, dir.), Rizzo in Grease (NCT/Matt Lenz, dir/Michele Lynch, chor.), and many others. Having received a BA in Theatre from the University of Tennessee and an MFA in Acting from Kent State University, Laura Beth is also an accomplished teaching artist. She spent a year as a Resident Professional Teaching Artist at Cornell University, where she taught introductory acting classes, mentored students, and performed during the theatre department's season, most notably as Mindy in Five Women Wearing the Same Dress and as Guildenstern in a student directed production of Rosencrantz and Guildenstern are Dead. She has also taught classes and workshops for the Hangar Theatre, Hudson Valley Improv, San Francisco Shakespeare Festival, Syracuse University, SUNY Binghamton, and Calaveras Repertory Theatre. www.laurabethwells.com
MARIA SILVERMAN* (Corryn) made her professional debut on Broadway in Michael Mayer's Tony Award-winning revival of A View From the Bridge. Since then, she has appeared in over 50 productions, including 28 world premieres. Off-Broadway she appeared as 40 different women in Tales From the Tunnel and as human trafficker Vera in Beachwood Drive. New York roles include Romaine in Witness For the Prosecution, Reverend George in the Audelco-Award nominated Women in the Pit, Gertie in the NYIT-nominated House of Mirth, and Dee in No Place to Be Somebody directed by the legendary Woodie King Jr. Regionally, she appeared as Mia in Saviana Stanescu's Ants (Broadway World Best Actress nomination), Penny in You Can't Take it With You, Anbara in Tennis in Nablus (Stageworks/Hudson), and Marta in John Biguenet's Night Train. Maria was featured at the Actor's Studio in a reading of Lanie Robertson's new play The Gardener alongside Larry Pine and Ed Setrakian, directed by Christopher Scott. Most recently, she played Cora in the US Premiere of Calendar Girls at Ivoryton Playhouse, 20 characters in Patrick Barlow's A Christmas Carol at Half Moon Theatre, (directed by Michael Schiralli), and revived her solo performance in Andrea Dworkin's Aftermath in the United Solo Festival on Theatre Row. Yale University/LAMDA.www.mariasilverman.com.
JOHN SOWLE (Director) is Managing Director of Bridge Street Theatre. He founded Kaliyuga Arts in 1986 with his partner Steven Patterson and has received multiple awards for his directing and design work on their Los Angeles, San Francisco and New York productions. In Manhattan, John directed and designed Samuel Beckett's ALL THAT FALL and Dan Carbone's KINGDOM OF NOT at the Cherry Lane and the Al Carmines/Gertrude Stein musical IN CIRCLES at Judson Church. In 2012 he directed and designed THE MOUND BUILDERS and in 2013 directed and designed two Brad Fraser plays, TRUE LOVE LIES and the U.S. premiere of KILL ME NOW, all at the Cross Street Theatre Center (Stageworks) in Hudson, NY. Last year he directed and designed the Bridge Street Theatre productions of THE EPIC OF GILGAMESH, THE KILLING & THE LOVE DEATH (late plays of William Inge), and GRINDER'S STAND by Oakley Hall III. John has an undergraduate degree in mathematics from M.I.T and a PhD in Dramatic Art from UC Berkeley.
*Members of Actors' Equity Association, the Union of Professional Actors in the United States
Blue Horse Repertory Company
presents
Leading Ladies
A Night of Readings of Comedies for Women
Directed by Flo Hayle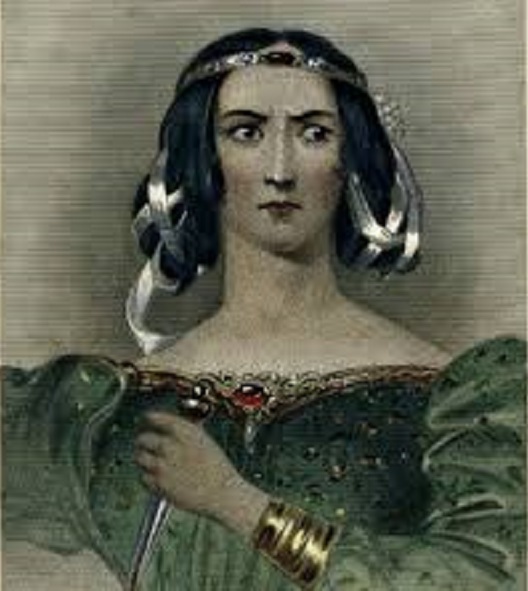 Leading Ladies
Program
MRS. SORKIN by Christopher Durang
Mrs. Sorkin – Nancy Rothman *
AUDITION – from Talking With… by Jane Martin Actress- Sarah Jane Fawcett
MEDEA by Christopher Durang
Medea – Elizabeth Breslin
Jason – Nancy Rothman*
Messanger – Doris Seibel
Angel – Lora Lee Ecobelli*
Chorus – Sarah Jane Fawcett, Gayle Hudson*, Doris Seibel
TRUCK from VITAL SIGNS by Jane Martin
Waitress – Lora Lee Ecobelli*
An excerpt from SISTER MAY IGNATIUS EXPLAINS IT ALL by Christopher Durang
Sister Mary – Doris Seibel
TRICK SHOT from VITAL SIGNS by Jane Martin
Trick Shot Artist – Nancy Rothman*
Intermission
Act Two from VITAL SIGNS by Jane Martin
Actress – Elizabeth Breslin
15 MINUTES – from TALKING WITH… by Jane Martin
Actress-Gayle Hudson*
WHEN SHAKESPEARE'S LADIES MEET by Charles George
Juliet – Sarah Jane Fawcett
Portia – Elizabeth Breslin
Desdemona – Gayle Hudson*
Cleopatra – Doris Seibel
Ophelia – Nancy Rothman*
Katerine – Lora Lee Ecobelli*