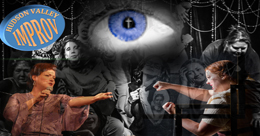 June 3. Jeanne MacDonald in Concert
June 9 & 10. Dead Shot Mary
June 17. Hudson Valley Improv
June 23-25. Upon This Rock: The Magdalene Speaks
Jeanne MacDonald in Concert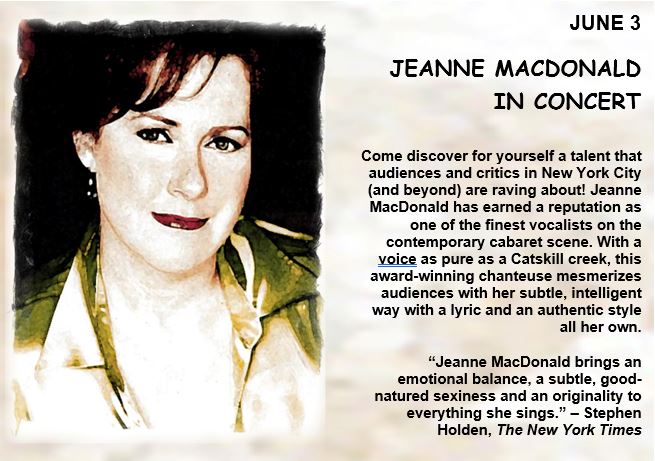 CABARET SUPERSTAR JEANNE MACDONALD COMES TO CATSKILL
With a voice as pure as a Catskill creek, NYC nightlife luminary Jeanne MacDonald mesmerizes audiences and critics alike with her subtle, intelligent way with a lyric and an authentic style all her own. Come to Catskill's intimate Bridge Street Theatre at 8:00pm on Saturday evening June 3rd and find out what all the shouting's about!
Originally from Freeport, Long Island, Jeanne MacDonald is a graduate of the Crane School of Music. Her education and performing experience encompass a wide range of performance styles, from jazz to classical to musical theater. She has performed in such renowned venues as the Oak Room at the Algonquin Hotel, the FireBird Cafe, The Hideaway Room at Helen's, and in the Mabel Mercer Foundation's Annual Cabaret Convention. Jeanne also makes regular NYC appearances on the stage of the beautiful Metropolitan Room in Chelsea. She was the 2008 MAC Award Winner for Female Vocalist and 2008 NY Nightlife Finalist, both of which she received in 2004 as well. She has earned the BACK STAGE Bistro, the MAC Hanson Award and in 2005 was presented with the Julie Wilson Award for excellence in cabaret on the stage at Jazz at Lincoln Center. MacDonald's debut CD "Company", produced and arranged by her long time musical director/arranger Rick Jensen, received outstanding critical praise and a MAC Nomination for Recording of the Year. Jeanne developed her artistry at the celebrated Bradstan Country Hotel in White Lake, NY where she recorded her most recent CD, "Live At The Bradstan".
Dead Shot Mary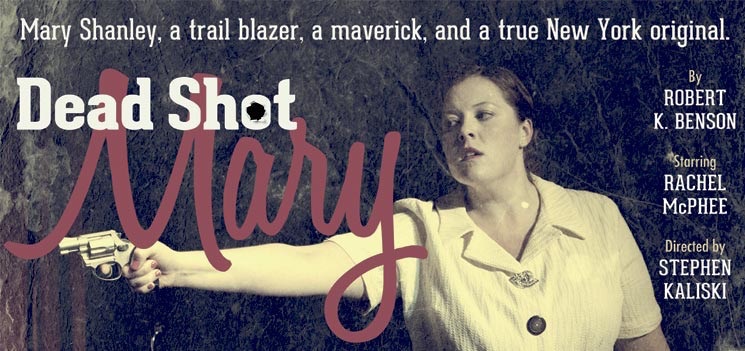 Dead Shot Mary, Pistol-Packin' Trailblazer, in a One-Policewoman Show
Armed with her trusty .32-caliber revolver and a bottle of Irish whiskey, Dead Shot Mary is comin' to town!

The phenomenal true story of one of the first female detectives in the New York City Police Department roars to life in Robert K. Benson's "Dead Shot Mary", directed by Stephen Kaliski and starring Rachel McPhee, and presented for three performances only at Catskill's Bridge Street Theatre on June 9, 10, and 11.
A pioneer for women in law enforcement, Mary Shanley joined the NYPD in 1931 and quickly rose through the ranks, becoming a Gotham all-star and tabloid sensation. During her nearly 30-years on the force, she worked undercover to achieve a staggering 1000 career arrests, became the fourth woman in history to make detective 1st grade, and then nearly lost it all. Capturing her at a major crossroads of career, identity, and love – her most elusive culprit of all – "Dead Shot Mary" grapples with all the facets of this trail-blazing maverick, a true New York original.
Playwright Robert K. Benson discovered Mary Shanley's story one day while browsing online and immediately recognized it as an ideal vehicle for his wife, actor Rachel McPhee, who he felt could perfectly portray the grit of "a tough old broad married to the job," but also "get under the veneer and find out who this person really was." The show exposes the vulnerable side of this hard-drinking, larger-than-life figure, who was defined by the hard-edged language of the crime blotter but who always felt like she was perceived as a "freak at the zoo."
Hudson Valley Improv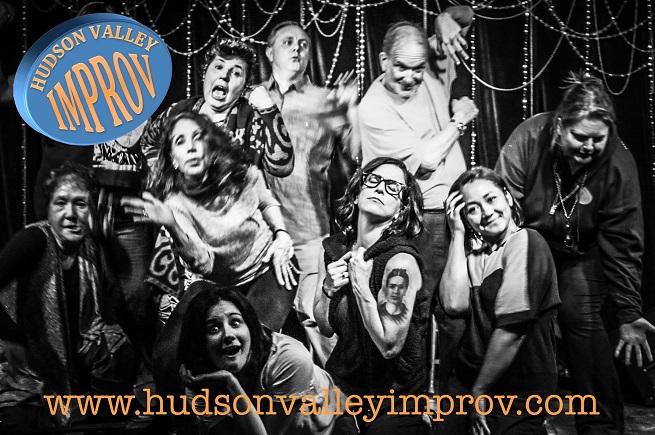 "Hudson Valley Improv!" Hits Catskill June17th
Get ready for some spontaneous belly laughs! On Saturday evening June 17 at 7:30pm, "Hudson Valley Improv!" brings their own special brand of off-the-cuff hilarity to Catskill's Bridge Street Theatre.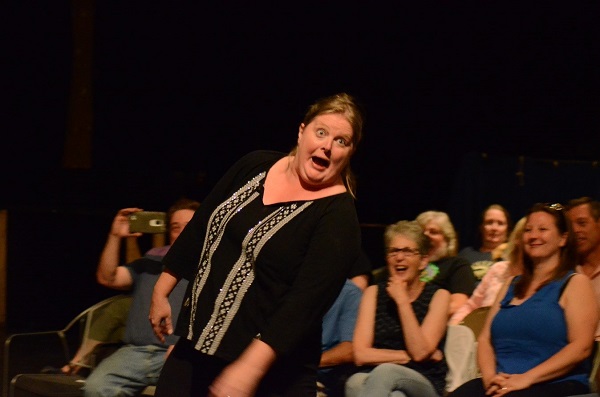 Hudson Valley Improv's method is based in personal empowerment and a unique blend of actor training techniques which they find imperative for a truly skilled improvisor. Their 90-minute live show is a unique combination of different forms of improv, sketch comedy, audience participation and whatever else is up their creative sleeves. Host Punky Davis and cast members Samantha Jones, Michael Withall, Trista Polo, Brett Eidman, Johanna Tacadena, Philip Mehl have appeared on Saturday Night Live, CBS, HGTV, Nickelodeon, Second City & Upright Citizens Brigade.
Upon This Rock – Roxanne Fay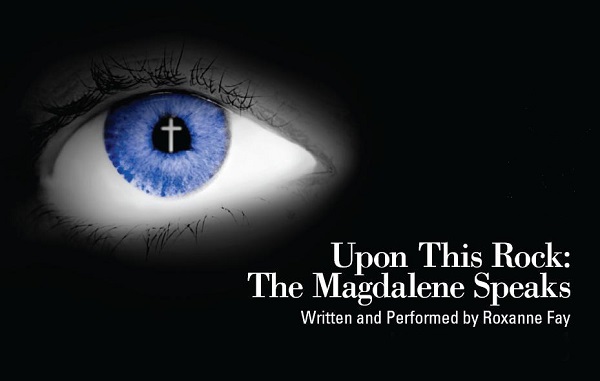 "Upon This Rock: The Magdalene Speaks"
Award-winning actor/playwright Roxanne Fay ("Home Fires Burning", "Dream Child") returns to the area with a new solo show, a fascinating and imaginative re-telling of the life of Mary Madalene, follower of Jesus of Nazareth. "Upon This Rock: The Magdalene Speaks" will be presented June 23rd through the 25th in the Bridge Street Theatre Speakeasy, located at 44 West Bridge Street in the Village of Catskill.
Who was Mary Magdalene? Where did she come from? Was she the fallen woman saved from public stoning? The repentant sinner who anointed the messiah? What was her position in the family of disciples? What was her connection to Jesus? And what was her place among the miracles and mysteries of the new faith she helped to found? Based in Ms. Fay's study of both historical and religious sources, the play travels outside the boundaries of the simple sketch offered in the New Testament and introduces a woman of substance, illuminating the subversive path that she ultimately chose and offering a fresh and intriguing take on the woman who is called "The Apostle of The Apostles."