A Musical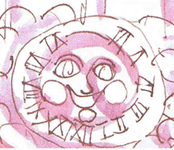 Book and Lyrics by Sandra Dutton
Music by Scott Petito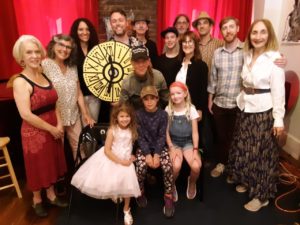 Here's the cast of JAMOT!
Award-winning children's book writer, artist and playwright, Sandra Dutton, and a stellar creative team and cast, invite you to enjoy all the fun in this profoundly whimsical musical, J.A.M.O.T: Just a Matter of Time.
What happens "when Time disappears?" You'll find out in this hilarious romp through a fantasy world that may be more real than anyone could imagine. When young school girl Meg is told by her caring and worried grandmother that "she has lost her curiosity,"  she is propelled into a world where Time has disappeared, knocked out in a fight with the Lop-Eared Rabbit. Meg is tasked by the desperate characters in this world to "find Time" before it completely runs out and everything disappears. Join Meg in this compelling adventure through the realms of the imagination and science. For adults and children.  Not recommended for children under the age 5.
Cast Bios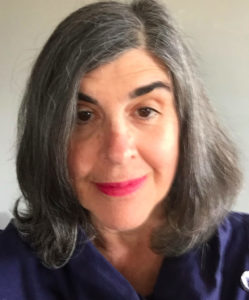 Suzanne Bernstein (Grandmother/Sheep), as a synagogue cantor in NYC, wrote and performed in countless Purimspiels, and also found time for community theater, specializing in Shakespearean clowns and witches.  Received the "Arty" from the inmates at Arthur Kill Correctional Facility for her performance of Nurse Ratched in Cuckoo's Nest.  She is featured in the upcoming short documentary, The Cantor's Last Cantata (director, Harvey Wang.)  Thank you, Sandra, Scott and Rachel!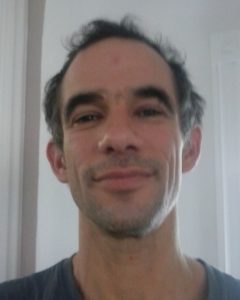 Matt Bua (River Rat/Duck) makes small scale improvised buildings, hand-built people's museums and roadside attractions.   Over the last ten years, Bua has created multiple public spaces in his home town of Catskill, NY – including the Catamount Peoples' Museum, the WGXC Studio in the Catskill Community Center, The Young Peoples' Museum, the Open-Air Classroom, the Art of Play- Play Space, The Awakened Rip Sculpture, and the Camp Now Holiday Pop-Up.  In 2015 he published his book "Talking Walls: Casting Out the Post-Contact Stone-Wall-Building Myth" which dealt with an alternative history of the areas built stone landscape.  His theatrical work includes live on-stage  sound for a production of Richard Foreman's Pain(t), sets and sounds for a production of Jean Genet's Death Watch, and numerous Kaprow influenced "Happenings". If you ever get a chance to visit his sculpture park in the woods of Kiskatom, you will understand why he's delighted to take on the role of the River Rat.


Piper Anderson Bua and Louise Kieraldo (Dancers) are so excited to play a variety of roles in J.A.M.O.T. ! The girls love singing, dancing, riding horses and cruising on their bikes together, while also devouring Sandy's rehearsal cookies and helping their parents learn lines to build community with their new Just A Matter of Time/Bridge Street Theater family.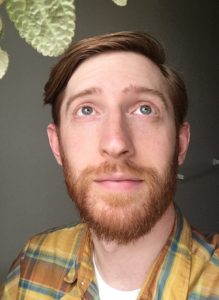 Gary Dale Burns (Time's Keeper—A Beaver), wanted to be an astronaut but became a Western American poet and educator.  His poetry is concerned with perception, meaning in the Universe, farming, war, spelunking and Humanism.  His work has been published in Caesura, Cavalcade and Chronogram.  His most recent chapbook is '14 Years/Fourteen Sonnets' and while writing and performing music, he teaches English in the Northern Catskills.  He has lived all over the country and this is his first stage performance since high school.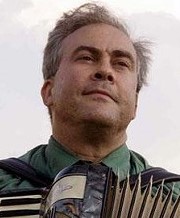 Brian Dewan (The Rhymester/a Teacher) is a visual artist and musician represented by Pierogi Gallery in New York City.  His I-CAN-SEE filmstrips have been screened at The Whitney Museum of American Art, the New Museum, The Brooklyn Museum, The Tang Museum, Modern Art Oxford and the Museum of Jurassic Technology.  All of the images in the filmstrips are ink and watercolor paintings or ink and marker drawings.  His published audio recordings include "Tells the Story", the "Operating Theater", "Words of Wisdom", "The Hunting of the Snark" and "Ringing at the Speed of Prayer".  Narrative songs, collected historical folk and popular music, are sung with accompaniment on electric zither, autoharp or accordion as well as instrumental music for organ, musical stones, electronic instruments, bells and percussion.  He lives in Catskill, NY.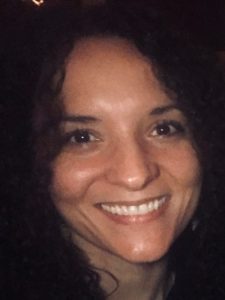 Meredith Cavanagh (Mayor Goose) lives in Catskill, NY.  She is currently going to school for nursing at Columbia-Greene Community College.  Just A Matter of Time is her theatrical debut.  An avid environmentalist and spiritual person, Meredith is a Reiki practitioner, meditation guide, and gardener.  She also loves to dance, write music, sing, and plays several instruments.  She enjoys being creative and staying active in the community.
Cassidy A. Maze (Meg) is the stage and pen name of local artist/activist Cassidy Bua. Wife to Matt Bua, and mama to daughters Louise, 9, and Piper, 7, Cassidy is a strategic campaigns manager, fundraiser, producer, writer, actress, songwriter, and bandleader. As social entrepreneur and co-founder of Camp Now (Coffee, Books, Music and More) – artist and community development since 2012, Maze works to build independent distribution and sustainability for artists in the Hudson Valley and beyond. Honored to work with Sandy Dutton and the whole J.A.M.O.T crew, Cassidy remains humbled by the opportunity to play Meg in Just A Matter of Time.  In her past life, Cassidy was recording artist Lizzie West for Warner Bros. Records and Appleseed Records. Her songs have been featured in films, TV and on the radio throughout the world.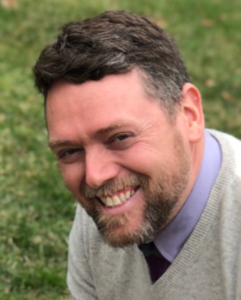 Martin McKeon (Time) recently moved to Hudson, NY after living in New York City for twenty four years. He graduated from the Neighborhood Playhouse School of Theatre in 1997 after getting his bachelor's degree in Political Science and minor in Theatre from Siena College in 1994. While at Siena College he was nominated for an Irene Ryan Acting Scholarship for his portrayal of John Wisehammer in Our Country's Good.  While living in New York City he appeared in numerous plays and events. He was a recurring extra on MTV in the late 90's appearing in promos, the Video Music Awards and their New Year's Eve Specials. Martin has not been in a performance in almost twenty years but is really excited to be returning to the stage as a part of J.A.M.O.T.
Lucy Miller (Rabbit/Teacher) is delighted to be a part of J.A.M.O.T. Recent theatre credits: Circle Mirror Transformation (Theatre Voices), Midsummer Night's Dream (Saratoga Shakespeare), Picture of Dorian Grey (Creative License), Rx (Theatre Voices), The Birthday Party (Theatre Voices), Comedy of Errors (Woodstock Shakespeare Festival), Twelfth Night (Powerhouse Theatre), Macbeth (Saratoga Shakespeare), Fuddy Mears, No Exit, The Dumb Waiter, Hold My Earrings, Love Labour's Lost, Twelve, A Streetcar Named Desire, Boeing-Boeing, and more. Recent Film credit: My Favorite Stone, The Rival, Ready or Not, Stealing Love, Benzo, and more. She is a Catskill and New York based actor with a BA in Theatre from Union College. She would also like to say a huge thank you to everyone a part of J.A.M.O.T., you are all amazing, talented artists and to work with you is such a pleasure.
Hannah Otten (Rabbit's Shadow/Possum)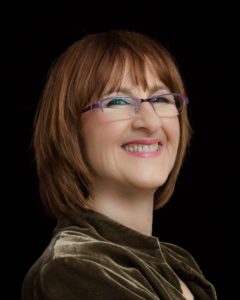 Leslie Ritter (Pig Who Stole Time/Teacher) was a theatre major in college at NYU and worked as an actress for a few years before moving to the Catskills and beginning her career as a singer songwriter. She was ½ of the girl duo "Amy and Leslie" for more than a decade, has performed and recorded with hundreds of diverse musicians, from Dr. John and Rick Danko to The Fugs and Krishna Das. She and her partner Scott Petito have released three recordings of their own music. This is her first foray into the world of theater in more than 30 years!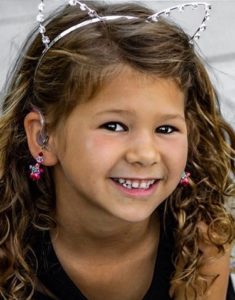 Lyra Rosenblatt (Marching Band, Loan Shark) is excited to make her Bridge Street Theater debut in Just a Matter of Time. She has recently performed in a production of Mary Poppins Jr. and last year in Wizard of Oz. Offstage she loves riding her horse, learning guitar and being in 1st grade.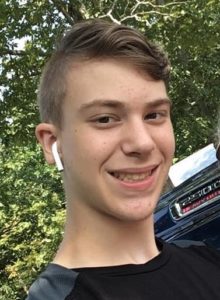 Will Kappel (Marching Band, Loan Shark) age 12, is a student at Hudson Junior High School.  Will is an altar server at Holy Trinity Church, and on his downtime he's a proficient gamer and loves riding his bike with his friends. Will has been making cameo appearances in his Mom's performances for years, playing everything from Spiderman to Bruno Mars to Scary Clowns.  He welcomes the opportunity to entertain you in this excellent piece.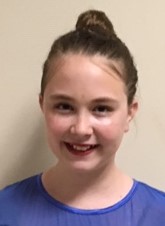 Kristen Steils (Dancer) is a 7th grader at the junior high class that has been in two high school productions. She played Marta in The Sound of Music and was part of the ensemble for Fame last year. Kristen has participated in other plays with Columbia County Youth Theater including The Magic Tree House: The Knight at Dawn, The Music Man, 101 Dalmatians and The Sky is Falling. She was also in The Jungle Book and Cinderella while in the drama club at MC Smith Elementary School. Kristen really enjoys the theatre, both being in productions as well as watching performances. She feels very lucky to be part of this production.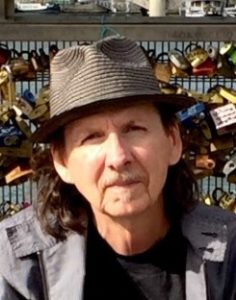 Robert Tomlinson (The Walrus) has conducted his own studio practice for over 35 years. In 2011 he co-founded 13 Hats, a group of artists and writers that collaborated for two years on a wide range of creative projects and exhibitions. His work has been featured in 35 solo shows and over 50 group exhibitions.  He has curated and installed over 100 exhibitions and created a gallery for the developmentally disabled. He is currently the Director & Curator of the Kaaterskill Gallery for the Catskill Mountain Foundation in Hunter, NY and organizes the CMF Writer's Residency project. Prior to moving to Catskill, NY, Tomlinson was the co-founder & co-editor for the arts & literary quarterly journal, Picture Sentence.  He hosts a monthly radio show, Remarkable People, on WIOX (Roxbury, NY) and is also the co-founder & host of the monthly poetry reading at 394 Main St. in Catskill.
* * *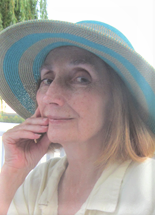 Sandra Dutton (Playwright and Director) has been winning national and international recognition for her writing and painting since she was graduated from Indiana University with an A.B. in Fine Arts; Sandra also has an M.A. in Creative Writing from San Francisco State University, and a Ph.D. in Rhetoric and Composition from the University of Louisville. Her children's books have been named to "Pick of the Lists" by American Bookseller and featured in Publisher's Weekly. Her most recent novel, Mary Mae and the Gospel Truth (Houghton Mifflin Harcourt), received starred reviews and is recommended by the National Center for Science Education.  She is married to the always entertaining Wayne Sheridan.  Her family has a long literary tradition. Both of her sisters are award-winning writers, and her ancestor, Frank M. Pixley, was founder, publisher and editor of The San Francisco Argonaut, and was a close friend of Mark Twain.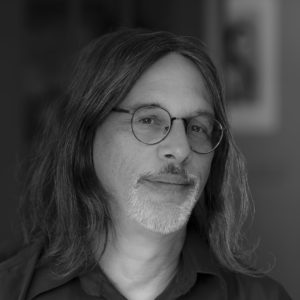 Scott Petito (Composer and Music Director) is an award-winning composer, producer and engineer. He is a gifted bassist and multi-instrumentalist who has performed on hundreds of recordings in many musical styles. Scott is particularly well-known for his work in the folk and jazz genres, working with such musicians as: James Taylor, Pete Seeger, Jack DeJohnette, Don Byron and Dave Brubeck. Scott studied composition and arranging at Berklee College of Music in Boston.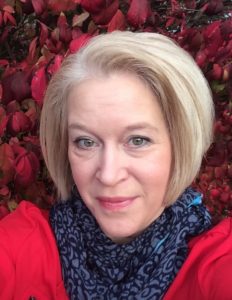 Rachel Kappel (Choreographer) brings her high energy and love of teaching dance to JAMOT: Just a Matter of Time. Rachel began her study of dance at age 9 with Jean Viliers at Sternfeld Dance in Hudson. Rachel is an Adjunct Instructor for Dance 101 and 102, and Instructor for Performance Dance, an adult dance class, at Columbia Greene Community College, where she is also Director of Admissions. At the College she also choreographs and directs the Annual Spring Dance Show. Rachel graduated from Russell Sage College with a bachelor's degree in Arts Management; at Sage she also studied ballet, jazz and modern dance.
Michelle Rogers (Costume Designer) began costuming plays in college and continued working on high school productions during her teaching career. In recent years, she's been working regularly with Bridge Street Theater.
John Sowle (Lighting) is Artistic and Managing Director of Bridge Street Theatre.
Joshua Martin (Stage Manager) is a first-year Production Stage Manager for Bridge Street Theatre.  He has a background in education and began his career teaching and coaching out in Southern California.  After getting involved in theatre from an acting standpoint (he currently studies with Lora Lee Ecobelli), he discovered an interest in the production side of things, which led to gigs as an Assistant Stage Manager for Bridge Street Theatre's presentations of Driving Miss Daisy and Casse Noisette and as Stage manager for the recent world premiere of David Zellnik's The Letters, as well as The Moors, The Shaggs:  Philosophy of the World, Better and The Subject Was Roses.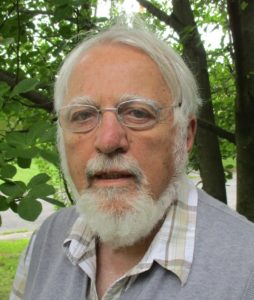 Wayne Sheridan (Producer),when not assisting his beautiful and talented wife, Sandra Dutton, with her many creative projects, Wayne—a semi-retired Marketing and Corporate Communications Executive – works as a business consultant, journalist, poet and humorist. In the corporate jungle he created and managed national promotional marketing plans for the Brown-Forman Beverage Company, The Republic of Ireland, McGraw-Hill, and others. He wrote speeches for select politicians and CEO's, including the future chairman of Toyota Worldwide. While living in Maine he served on many regional and statewide boards, including The Maine Writers and Publishers Alliance. He founded and managed the now 15-year old Maine Summer Book Fair, which has featured many NY Times best-sellers and Pulitzer Prize winners, including Tess Gerritsen, Richard Ford and Richard Russo. But, he is most proud of his and Sandra's four sons, their spouses, and their seven grandchildren.
This project is made possible with funds from the Decentralization Program, a regrant program of the New York State Council on the Arts with the support of Governor Andrew M. Cuomo and the New York State Legislature and administered by the Greene County Council on the Arts.
 We are partnered with Community Action of Greene County.
JAMOT is a Dutton & Sheridan Creative production.