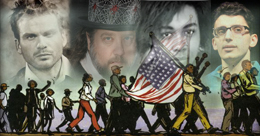 February 10-12. Turning 15 on the Road to Freedom
February 18-19 Cons, Cheats, and Scams – The Extraordinary Card Magic of Jason Ladanye
February 17. Mind Myths  with Dan 'EvilDan' Terelmes
February 18. Psychic Sideshow with EvilDan and Colleen the Sideshow Queen
February 25-26. Hi, Are You Single?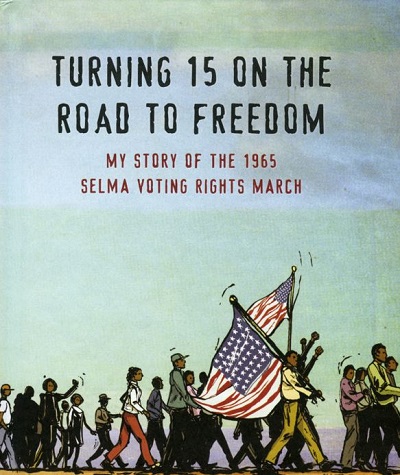 Turning 15 on the Road to Freedom
My Story of the 1965
Selma Voting Rights March
by Lynda Blackmon Lowery
with Damaras Obi as Lynda Blackmon
directed by Ally Sheedy
"Turning 15 on the Road to Freedom" Comes to Catskill for Black History Month
In celebration of Black History Month, an electrifying first-hand account of the 1965 march from Selma to Montgomery takes the stage at Catskill's Bridge Street Theatre on February 10, 11, and 12. "Turning 15 on the Road to Freedom" tells the moving, true story of one of the youngest participants, Lynda Blackmon, who struggled nonviolently alongside Martin Luther King, Jr. to help secure the right of African-Americans to vote. Jailed nine times before her fifteenth birthday, her stirring and inspiring tale lets audiences of all ages experience the courage it took to help change American history.
Originally developed at Fiorello LaGuardia High School for Music, Art, and Performing Arts in NYC, this stage adaptation of Lynda Blackmon Lowery's award-winning book for young readers is directed by actress, author, director and teacher Ally Sheedy and powerfully performed by dynamic young actress Damaras Obi.
"Turning 15 on the Road to Freedom" will be presented on the Bridge Street Theatre Mainstage for four performances only – Friday February 10 at 7:30pm, Saturday February 11 at 2:00pm and 7:30pm, and Sunday February 12 at 2:00pm. Regular tickets are $20, $10 for Students, and can be pre-purchased at BrownPaperTickets.com or by calling 800-838-3006. Tickets will also be sold at the door 45-minutes prior to each performance on a space available basis. To make arrangements for special group rates, call 518-943-3894. The theatre is located at 44 West Bridge Street in the Village of Catskill, NY.
Bios: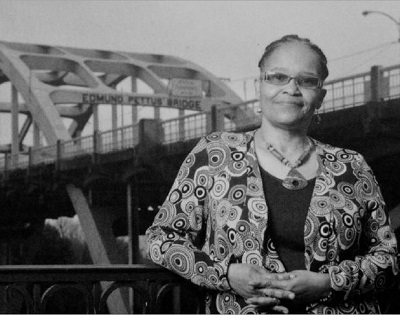 Lynda Blackmon Lowery (Author) was the youngest of the 300 marchers to make the full, historic march from Selma to Montgomery which eventually led to the passage of the 1965 Voting Rights Act. Her account of that march, "Turning 15 on the Road to Freedom: My Story of the 1965 Selma Voting Rights March", was selected by the American Library Association as one of 2015's five top nonfiction books for young adults, was cited as a Kirkus Best Book, a Booklist Editor's Choice, a BCCB Blue Ribbon Book, and was the recipient of a the prestigious 2016 Robert F. Sibert Informational Book Honor. She currently works as a case manager at a mental health center and still lives in Selma, Alabama.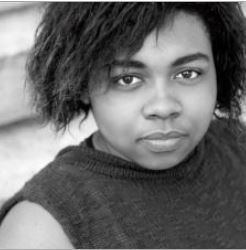 Damaras Obi (Lynda Blackmon) is a 19-year-old published author, actress, director and singer. She studied Drama at Fiorello H. LaGuardia High School for Music, Art, and the Performing Arts in NYC.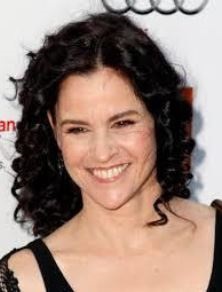 Ally Sheedy (Director) is an actor, author, and teacher. Her first film role was opposite Sean Penn in "Bad Boys" (1983). Since then she has appeared in over 50 film and television projects, notably "War Games", "The Breakfast Club", "St. Elmo's Fire", "Short Circuit", "High Art" (Best Actress – Independent Spirit Award, LA Critics' Award, National Society of Film Critics' Award), "Life During Wartime" (directed by Todd Solondnz, Gotham Award nomination), and "Full Circle" (Neil LaBute writer/producer 2013). Ally played the character 'Yang' in the series "psych" from 2009 to 2014 and appeared Off Broadway over the summer of 2014 in "The Long Shrift" directed by James Franco. She has two books and several essays and articles published, is the proud mom of Beck Lansbury, and co-teaches film/theatre classes with junior and senior students at LaGuardia High School for the Arts in NYC.
Links to previous press coverage:
WAMC Public Radio
An hour-long interview with Lynda Blackmon Lowery, Ally Sheedy, and Damaras Obi. Originally planned by Joe Donohue for 12 minutes, he devoted the entire hour to the story and we had audience from as far away as Springfield and New Jersey as a result.
(http://wamc.org/post/turning-15-road-freedom-performance-hudson#stream/0)
Rural Intelligence
Feb 9, 2016
A wonderful front-page article on a newsletter with a circulation of about 4,000 in the region
http://ruralintelligence.com/index.php/arts_section/arts_articles_theater/turning_15_on_the_road_to_feedom
Albany Times-Union
Feb 9, 2016
A short Article about the show for their online listings
http://www.timesunion.com/local/article/Civil-rights-story-portrayed-6779712.php?cmpid=email-desktop
Albany Times-Union
February 6, 2016
A big feature article in the Weekend Arts page
http://www.timesunion.com/tuplus-features/article/Turning-15-on-the-Road-to-Freedom-to-be-6807320.php
Register Star
February 14, 2016
"One-Woman play about Voting Rights draws Sold Out Crowd
http://www.registerstar.com/news/article_0d440746-d2ac-11e5-90ff-9f4d80a785e5.html#.VsEroSZEWKY.email
Cons, Cheats, and Scams – The Extraordinary Card Magic of Jason Ladanye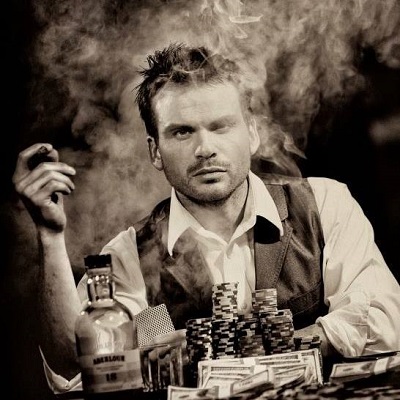 One of the world's top card magicians, the devastatingly handsome Mr. Ladanye dazzles audiences with close-up sleight of hand, demonstrating just how easy it can be to win in Vegas – if you've got the skills. Hosting for and performing with Mr. Ladanye will be Sean 'The Prankster' Magician of Windham. While the show contains nothing inappropriate, it is geared (with its gambling theme) toward a more sophisticated audience. Tickets are $20, $10 for Students age 21 and under, and go on sale when the doors open 30-minutes prior to each performance. "Cons, Cheats & Scams" is being presented in Catskill in conjunction with Windham Magic.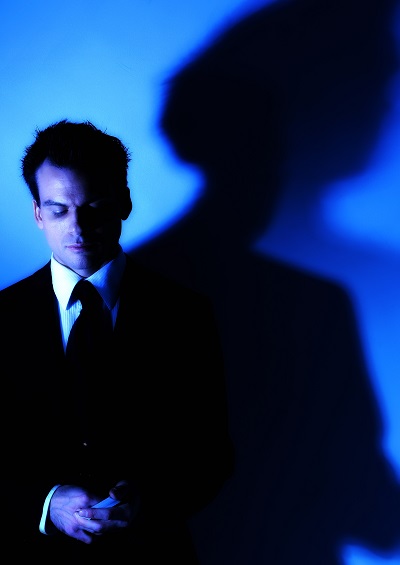 Jason Ladanye has been performing card magic since the age of seven, when he was first inspired by the artistry of David Copperfield. He has recently returned from a west coast performance and lecture tour. The highlight of the tour was performing at the prestigious Magic Castle in Hollywood, California, whose mission is the promotion and advancement of the magical arts. To perform at this exclusive club, following in the footsteps of such masters as Dai Vernon, Harry Blackstone, David Copperfield, David Blaine, and Chris Angel, was the fulfillment of a childhood dream. When not practicing, Jason performs card magic at Resort Casinos such as Turning Stone, Foxwoods and Mohegan Sun, and at corporate events for Fortune 500 companies including Fuji Films, Northwestern Mutual Life Insurance Company, and General Motors. In 2004 and 2010, Jason Ladanye represented the United States at the prestigious International Magic Convention held in London, England. He has appeared on ABC's 20/20 and Inside Edition exposing card cheating scams. In 2013, Jason released his first book, "Confident Deceptions", available worldwide.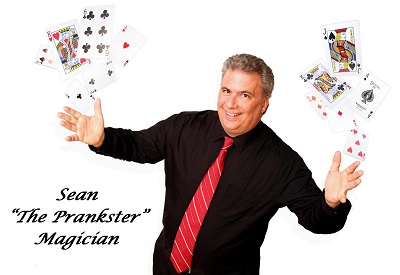 Sean "The Prankster" Magician of Windham, New York performs throughout New York State at festivals, resorts and private events. Sean has most recently been the opening act in Saratoga Springs for "America's Got Talent" Rubik's Cube sensation, Magician Steven Brundage, who was a semi-finalist on that television reality show in 2016.
Mind Myths with Dan 'EvilDan' Terelmes
Psychic Sideshow with EvilDan and Colleen the Sideshow Queen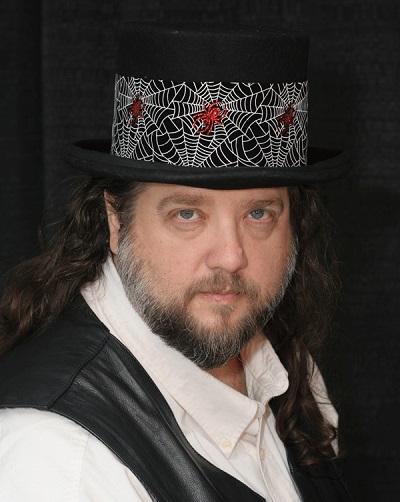 A Magical Weekend at
Bridge Street Theatre
Friday February 17 at 7:30 pm, Dan 'EvilDan' Terelmes presents a brand new one-man show called "Mind Myths" that demolishes preconceived notions about mentalists and the mind reading process. Appropriate for audiences ages 12 and over, "Mind Myths" contains plentiful humor and audience participation alongside astounding feats of clairvoyance.
Saturday afternoon February 18 at 2:00 pm, EvilDan will be joined by his sidekick Colleen the Sideshow Queen to present their raucous "Psychic Sideshow" which features sideshow stunts, carnival cons, magic of the midway, miracles of the human mind and much more – safe, fun family entertainment. Bring the kids!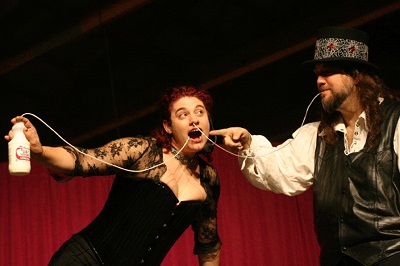 Colleen the Sideshow Queen and Evil Dan. Colleen the Sideshow Queen began her entertaining career at the age of fifteen when she landed her first gig as "Bingo the Clown" at a local Ground Round restaurant. There she performed magic, juggled and delighted the guests with her face painting skills. EvilDan began his career at the age of thirteen when his grandmother began teaching him how to read palms. Later that year, he found that a magic shop had opened in a nearby town. He was bitten by the bug and his destiny cast in stone. Through the years, Colleen and EvilDan advanced their studies. Colleen quickly became known in the Albany, NY area as the one to hire when they wanted a clown, juggler, stilt-walker, magician, face painter, or balloon animal twister. EvilDan formed the group Trinity with two fellow performers and performed séances and their special brand of "bizarre" magic up and down the East Coast. Colleen and EvilDan met at a magic convention in 2004. They both took a workshop on sideshow skills given by world famous sideshow performer, Todd Robbins. They immediately formed a friendship and soon thereafter began performing together. Their first gig was on the Spooky World stage at The Ultimate Terrors haunt in Altamont NY. The friendship grew and in 2008 EvilDan uprooted himself from New Jersey and moved to upstate NY. The first week in NY Colleen and EvilDan got a call to appear on The Tonight Show with Jay Leno. Since then they've performed together and separately all over the upstate NY area.
Hi, Are You Single?
Written and Performed by
Ryan Haddad
directed by Laura Savia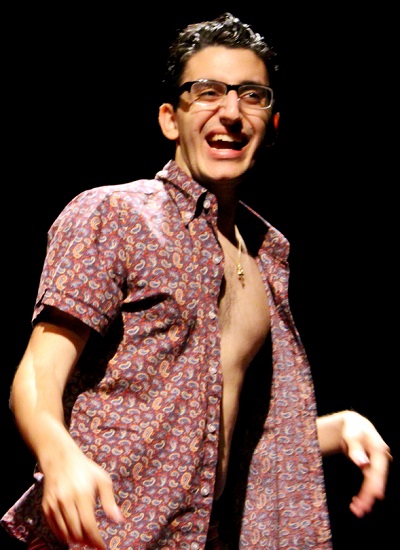 Photo: Janet Kushner
Hi, Are You Single?
Ryan has a higher sex drive than you. He also has cerebral palsy. Following a pair of standing-room-only performances at the Public Theatre's recent Under the Radar Festival and overflow crowds and standing ovations in two separate engagements at Dixon Place in NYC, Ryan Haddad's hilarious and touching "Hi, Are You Single?" comes to Catskill's Bridge Street Theatre for two performances only, February 25th and 26th. The show has adult themes and is recommended for audience members 16 and older.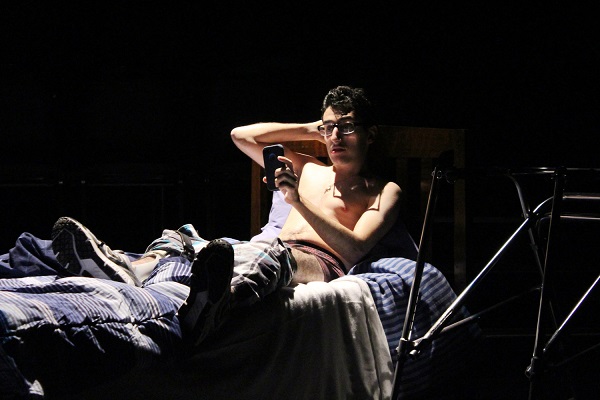 Photo: Ian Boyle
Society generally assumes that people with disabilities possess no sexual drive or desire. Ryan shatters this misconception as he attempts to navigate the gay dating pool, searching for love with equal parts humor and hurt, and finding plenty of discrimination and intolerance of difference within an already marginalized community. Ryan hits the clubs and bars ready for glamour and excitement but soon realizes that his cerebral palsy makes him an outsider. The men he meets force him to confront his insecurities and examine his own judgmental behavior. But hey, not everything is so serious! Grab a margarita and say hi to Ryan on Grindr. Give him a kiss if you'd like. There's no need to be shy.
HI, ARE YOU SINGLE? Teaser from Ryan Haddad on Vimeo.
Bios:
Ryan J. Haddad (Playwright/Performer) is an actor, writer, and solo performer based in New York. He graduated Cum Laude from Ohio Wesleyan University in May with a Bachelor of Arts in Theatre and Creative Writing. His Ohio Wesleyan theatre credits included "Urinetown: The Musical", "A Little Night Music", "The Fairy Queen", "8", and "Ring Round the Moon". The senior capstone production of his autobiographical solo show "Hi, Are You Single?" earned him Ohio Wesleyan's 2015 Excellence in Performance Award. "Hi, Are You Single?" explores the complicated intersection of romance and disability from Ryan's perspective as a gay man with cerebral palsy. Following packed houses at NYC's Dixon Place, the HOT! Festival, and the Williamstown Theatre Festival, "Hi, Are You Single" played two sold-out performances in January as part of the Public Theatre's Under the Radar Festival. In New York he has also performed at La MaMa Experimental Theatre Club and the New Museum and has been featured in the television sitcom "The Unbreakable Kimmy Schmidt". Ryan was a member of Williamstown Theatre Festival's 2014 Apprentice Company, for which he received the VSA/Rosemary Kennedy Scholarship for performers with disabilities and appeared as Bradley in "A Scavenge". He returned in 2015 to Williamstown to teach a workshop in Autobiographical Storytelling and Solo Performance and in 2016 as a member of the Non-Equity Company where he presented "Hi, Are You Single?" as well as playing Claire in Jean Genet's "The Maids" and The Ferryman in the world premiere of Lucy Thurber's "Orpheus in the Berkshires". His short plays "Left Behind" and "Art Unfinished" were both produced at Ohio Wesleyan, and "Art Unfinished" subsequently became an American College Theater Festival regional finalist. In addition to plays and performance pieces, Ryan has written numerous essays and directed the short documentaries "Julia" and "Lovability."
Laura Savia (Director) is the Associate Director of Williamstown Theatre Festival, where she recently directed a community engaged World Premiere of Lucy Thurber's "Orpheus in the Berkshires". Directing credits include "The Recommendation" (IAMA – Ovation Award, Best Production), "Bareknuckle" @ Gleason's Gym (Vertigo), "Unstuck" (59E59), "Red Flamboyant" (Firebone), "The Mnemonist of Dutchess County" and "Heads" (Theatre Row), "Red Light Winter" (Itself Festival in Poland), "Letters to Santa" (Naked Angels), "House Strictly Private" (1st Irish), "The Color of Justice" (Theatreworks), "The Lover" (The Drama League), "Last Days of Judas Iscariot" (Strasberg Institute); short plays for Labyrinth, Ars Nova, Partial Comfort, 24 Hour Plays; Workshops at the Public, Roundabout, Atlantic, Second Stage, Primary Stages, Playwrights Realm, Ma-Yi. Assistant director of Broadway's "The Merchant of Venice" starring Al Pacino. On faculty at Fordham University, NYU/Strasberg Institute, and The New School. Alumna of Northwestern University and the Drama League Directing Fellowship.