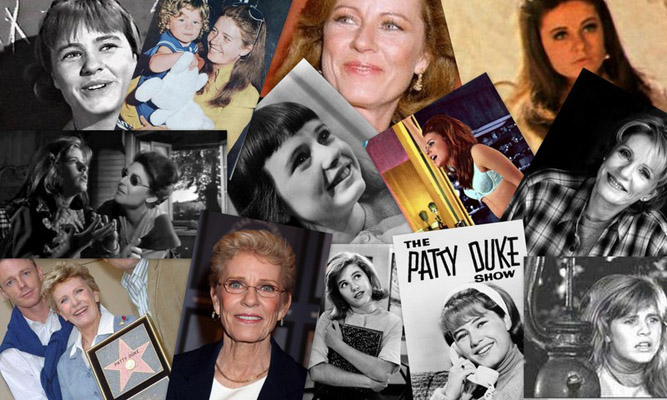 A special, intimate visit with the amazing Patty Duke
Sunday, June 8 at 3 pm
This special, sold-out event featured Patty Duke in conversation with her friend from Catskill, Scarlett Smith.
"I subscribe to the theory that says you're a product of all your experiences," Anna Marie Duke Pearce has said. And with a life that's been described as being close to one out of a Dickens novel, the woman better known to the world as Patty Duke has certainly been through a lot. There's more to Anna's story than what can be seen on the screen in brilliant films like The Miracle Worker, ground-breaking television like My Sweet Charlie, camp classics like Valley of the Dolls, and the eternally fun-to-watch Patty Duke Show. It's the story of a tortured young girl who has triumphed over self-loathing, mental illness, and suicide attempts to become an author, an eloquent speaker on mental health issues, and one of the most brilliant actresses of any generation.
Daily Mail reporter Kyle Adams:
"At the Bridge Street Theatre's Speakeasy on Sunday, about 70 people sat around a small stage to hear Duke talk about her career, her struggles with mental health, and her long friendship with Catskill Resident Sandra "Scarlett" Smith, who served as interviewer and host. Theatre owners John Sowle and Steven Patterson opened the talk with footage of Duke's Oscar win in 1962 and a few scenes from "The Miracle Worker." Patterson said when the opportunity to host the legendary actress fell in their laps, "it was really kind of a no-brainer." The talk was intimate and candid, punctuated by the kind of Hollywood insider stories that delight the imagination — a phone call to Frank Sinatra in a time of need, accidentally dumping Ethel Merman off a speedboat — but anchored by Duke's open discussion of her struggle with bipolar disorder and her very real, very relatable friendship with Smith." – Kyle Adams, The Daily Mail.