A World Premiere
Directed and Designed by John Sowle
Costumes by Michelle Rogers
Production Stage Manager – Joshua Martin
with
Shivantha Singer as Rajiv
Sara Parcesepe as Rachel
Christopher Joel Onken as Henry
Alexis Cofield as Laura
For Production Photos and Reviews, click here.
For Rehearsal Photos and Press Releases, click here
Plays Thursdays through Sundays April 25 – May 5.
Thursday, April 25 @ 7:30pm Pay What You Will at the door.
Friday, April 26 @ 7:30pm Opening with reception after
Saturday, April 27 @ 7:30pm Performance
Sunday, April 28 @ 2:00pm Pay What You Will at the door
Thursday, May 2 @ 7:30pm Performance
Friday, May 3 @ 7:30pm Performance
Saturday, May 4 @ 7:30pm Performance
Sunday, May 5 @ 2:00pm Closing performance
Henry is gay and studies dead languages. Rachel is straight and studies living languages. Rajiv is the artist who lives with them both in a squat in Berlin, enmeshed in a post-collegiate tangle of friendship, love, and sex. 10 years later, Henry is gone, and Rajiv and Rachel's long engagement is fraying. In the course of a single day (with flashbacks to the times they shared in Berlin), they wrestle with the past and attempt to chart a future for themselves in a language they have yet to create. A brilliant and deeply moving new work from the author of the musical "Yank!", "Sharon/Herzl", and "The F#@%ing Wright Brothers". Directed by John Sowle and featuring a magnificently diverse cast.
THE LETTERS was developed with the support of New York Stage and Film, March 2018.
This world premiere of THE LETTERS is underwritten by a generous donation from Nina Matis and Alan Gosule.
Bios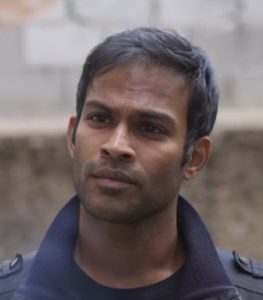 SHIVANTHA SINGER (Rajiv) is an actor and singer/songwriter originally from the little island of Sri Lanka. Growing up a child of the world, he worked on film, stage and TV in the UK, Sri Lanka, Hong Kong and Australia before moving to New York, where he studied at the American Academy of Dramatic Arts. His films have won several awards including: Best Supporting Actor (Last Game) at the Asians On Film Festival in 2012, Best US Fiction (Out of My Hand) at the LA Film Festival in 2015, Best Picture (My Little Nut) at the 48-Hour Winter Film Festival in 2015, Best Student Film (Entropic) at the Winter Film Awards in 2017, Outstanding Narrative Feature (Meme) at The Art of Brooklyn Film Festival in 2018. A Lothario's Lament premiered at the Cannes Film Festival in 2014, and he worked with Golden Globe winner/Academy Award nominee Mira Nair, on a reading of Monsoon Wedding. In 2012, he was selected to make his Off Broadway debut in Tom Stoppard's Indian Ink at the Roundabout Theatre and the same year, was selected for the ABC Variety Showcase in NY – only 12 out of 7500 applicants were chosen. He released Words From Not Long Ago in 2014, and recorded Clarity in 2017 with Kyle Cassel and Walter Parks (Richie Havens) at Kaleidoscope Studios. The album was mastered at G&J Audio (Norah Jones, John Coltrane, Sex Pistols, Aretha Franklin). His song 'Fallen into You' reached number #5 on The Most Requested Songs for the Year in Sri Lanka in 2005. www.shivantha.com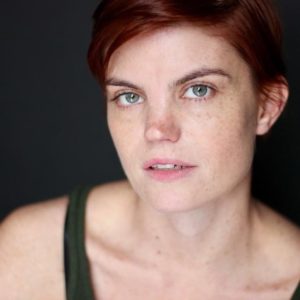 SARA PARCESEPE (Rachel) is a tv, film, and theater actress based in New York City.  She is thrilled to be working with Bridge Street Theatre for the first time.  Theatre credits:  Glamour (John Patrick Stanley World Premiere), Circle Mirror Transformation (Players Guild), Henry IV, Part I (Hudson Warehouse), The Laramie Project (La Mama Theatre) and Treffpunkt (Strawberry Festival – Nominee Best Actress).  Television/Film Credits: Scorned: Love Kills (ID Network), Microchip Bride, Parent Teacher Conference, Hearts the Cross Borders, Pain and Suffering.  I'd like to thank my manager at Brilliant Talent Management for all the support she's shown me!  And of course, to my incredible family and friends, you all are everything to me.  www.saraparcesepe.com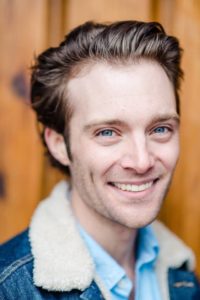 CHRISTOPHER JOEL ONKEN (Henry) is thrilled to make his Bridge Street debut and first adventure to Catskills for this production. Regional credits include The Elephant Man, In The Next Room, Eurydice, The 39 Steps (Warehouse Theatre), Baskerville (Colorado Springs Fine Arts Center), The Explorer's Club (Lone Tree Arts Center), The Underpants, Vanya and Sonia and Masha and Spike (LEAN Ensemble), Silent Sky (BlueBarn Theatre), Julius Caesar (Nashville Shakespeare Festival), Troilus and Cressida, Henry VI Parts 2 and 3, Cymbeline (Colorado Shakespeare Festival), To Kill a Mockingbird, The Merry Wives of Windsor, Les Miserables (Orlando Shakespeare Theater), The Mystery of Irma Vep, and The Rocky Horror Show (Mountain Rep Theatre), He was also involved in the regional premieres of Red, Clybourne Park, Grace, The Lyons, 4000 Miles (Playhouse on the Square), and Northside Hollow (Urbanite Theatre). California born, Carolina bred, a Clemson University graduate, and currently residing in New York. He is also proud member of Actor's Equity. Thank you Steven and John for making the stars align.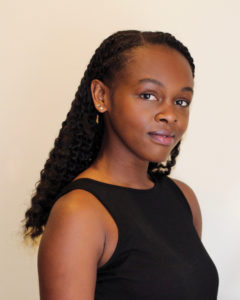 ALEXIS COFIELD (Laura) holds a BFA in Theatre and a minor in music from NYU's Tisch School of the Arts (Dec. 2018). While at Tisch she trained at the Atlantic Acting School, The Classical Studio and the International Theatre Workshop in Amsterdam. She was previously a member of the LORDES ensemble for Katherine Wilkinson's Columbia University MFA Directing Thesis. Most recently, she made her New York Theatre Debut in a sold out run of Food for the Gods at La MaMa Experimental Theatre Club. Alexis thanks her family, friends and various mentors for their continued support. AlexisCofield.com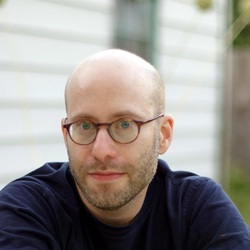 DAVID ZELLNIK (Playwright) is the author of numerous plays and musicals seen in New York and beyond. His work with composer Joe Zellnik includes Yank! (Off Broadway, 7 Drama Desk nominations; 2017 productions London West End and Rio de Janeiro, 2018 Chicago, and 2019 Brisbane, Australia), City of Dreams, Flight, and the upcoming Ruth and the Panda. David's plays include: The Udmurts (Winner: Equity Library Theatre competition, semi-finalist O'Neill; World Premiere, Defunkt Theatre Co, PDX); Serendib (The Hippodrome; Off-Broadway EST); and Ariel Sharon Stands at the Temple Mount and Dreams of Theodor Herzl (performed in workshops productions at Theatre J, Culture Project through Epic Theatre, and Chautauqua Theatre). With  playwright Ismail Khalidi, he has created www.breakthewallproject.org, a multi-artist project that works to change the discourse around Israel/Palestine. Most recently, his play with songs The F#@%king Wright Brothers was part of FringeNYC in October 2018 and his episodic podcast musical Loveville High was released in Winter/Spring 2019. Both had music composed by Eric Svejcar. www.davidzellnik.net