A Musical by Si Kahn
Starring Vivian Nesbitt as Mother Jones
John Dillon on Guitar
Directed by Jo Johnson
NOTE: The 90 minute performance will be live streamed on YouTube at 7:30pm Friday, September 4. The video will be available until 11:59pm on Labor Day, Monday, September 7.  Tickets must be purchased by 6:30pm on Friday, September 4. A personal link to the live stream will be sent out by email at that time. Tickets are only $10, but buy more than one if you can — half the ticket receipts will go to the performers, the other half to support BST in this time of need.
'The Most Dangerous Woman in America' Comes to Life Just When We Need Her Most!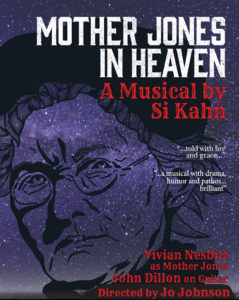 Through story and song, Vivian Nesbitt (Breaking Bad, The Night Shift, Longmire and more) portrays Mary Harris "Mother" Jones, with musical accompaniment by John Dillon, in Si Kahn's one-woman musical about the infamous labor organizer famed for her tireless efforts on behalf of the rights of the working class.
Leading the charge for better working conditions and fair pay for coal miners, mill workers and child laborers, Mother Jones was dubbed "The Most Dangerous Woman in America" by a West Virginia judge because, "At the crook of her little finger, she could get 8,000 men to walk out on strike." Feared, revered and lauded in song and legend, Mother Jones was indeed "the grandmother of all agitators."
At a time when issues that unions stand for, like safe working conditions, fair pay and equal rights are under attack, the play stands as a reminder that the fight is far from over.
The musical opens as Mother Jones arrives in Heaven to discover that it's almost identical to her favorite Irish Pub just outside of Washington, DC. In the course of the 90-minute performance, Mother Jones looks back over her life, balancing the scales as she sifts through her storied past, weaving moments of profound insight with hilarious tales of a hellion in her prime. On the one side, her methods and practices, on the other, her reputation and results. Director Jo Johnson skillfully sets the pace for the compelling book and twelve original songs by author, activist, songwriter Si Kahn.
Vivian Nesbitt
Actress


You've seen her on The Night Shift, Breaking Bad, Manhattan, In Plain Sight, The Messengers, Longmire, and more. Vivian's first professional acting job was understudying on Broadway at Roundabout Theater. She has gone on to develop a considerable body of work including Off-Broadway's United Solo Festival, Theatre Row, NYC where her original solo play The Bark & The Tree was awarded Best Documentary Play and Best Lighting Design, as well as regional theater and summer Shakespeare. Her short film Leverage was an official selection of Taos Shortz Film Festival and NMWIF Film Fiesta garnering her an award for Best Performance.
Vivian was invited to perform her original solo play The Bark & The Tree at the prestigious Los Angeles Women's Theater Festival in 2016. She holds an MFA in Acting and has continued her studies with luminaries such as Anna Deavere Smith and Alan Arkin. Vivian is also host and co-producer (with her husband John) of Art of the Song, heard on public radio nationwide.
John Dillon
Music Director, Guitarist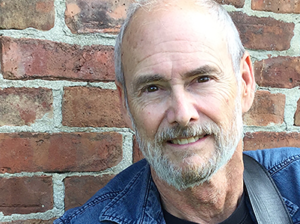 During his 25-year career as a guitar maker, John has built more than 80 custom instruments. His instruments are in the collections of Steve Earle, Tish Hinojosa, Trisha Yearwood, Ray Kennedy, and The Mavericks.
In 2003, John and Viv launched Art of the Song, a one-hour, weekly public radio program now heard on over 100 stations across North America. The two have interviewed some of the biggest names in the industry like Roger Daltry (The Who), Smokey Robinson, Judy Collins, Donald Fagen (Steely Dan), Joan Osborn, and Jorma Kaukonen (Hot Tuna, Jefferson Airplane), to name a few. The interviews focus on the universal truths common to all creative expression. John sums up their learning in his book, The 20-20 Creativity Solution.
Now with their home-base in Saratoga Springs, NY, John and Vivian spend part of the year in their 32-foot Winnebago Cambria – The MoJo Motorhome – and are pleased to share Mother Jones in Heaven with audiences across North America.
Si Kahn
Playwright, Songwriter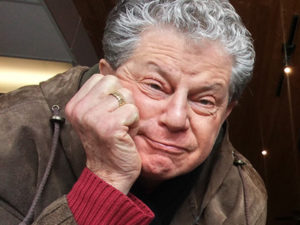 Si Kahn is a folk, bluegrass and roots music legend, once described as "a rumor in his own time." At 75 years old, he is at the peak of his powers as performer, songwriter and recording artist. His songs have been recorded and performed by hundreds of artists in North America and Europe.
For 52 years, he's worked professionally as a civil rights, labor and community organizer. Si has sometimes described his music as "a hobby that got out of hand," which indeed it has.
Si's body of published work includes 16 CDs of his original songs, including six releases on the Dutch record label Strictly Country Records, plus albums on Rounder, Flying Fish, and the Swiss label Doubletime Music; a CD of original songs for children, Good Times and Bedtimes; a collection of traditional labor and civil rights songs recorded with Pete Seeger and Jane Sapp; and the songs and/or scripts for seven musicals.
Jo Johnson
Director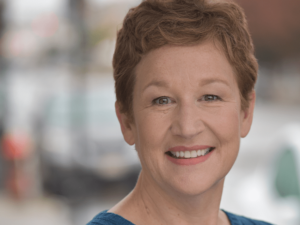 An essential member of the team, Jo's regional stage management credits can be found in the archives of Mill Mountain Playhouse, Trinity Repertory theater and Oregon Shakespeare Festival. Jo also acts as Production Stage Manager for the touring production of Mother Jones In Heaven – a musical by Si Kahn, and The Bark & The Tree by Vivian Nesbitt.
Jo completed her MFA  from the Professional Theater Training program at University of Wisconsin Milwaukee. Her acting credits are growing to include several productions in the Philadelphia area. She is an activist, writer and a photographer and studies acting at The Barrow Group in New York.