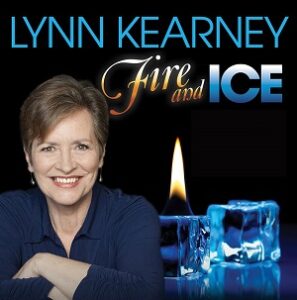 Lynn Kearney
Using standards, country and pop songs, and inspired by a Revlon lipstick color, Fire and Ice is a musical exploration of heat and cold, affection and rejection, hate and love. It's hot and it's cool.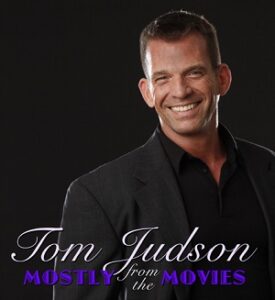 Tom Judson
Continuing his mission of re-introducing great songs which have been almost completely forgotten, Tom Judson's Mostly From the Movies presents an evening of words and music from cinema classics, cinema flops and everything in between.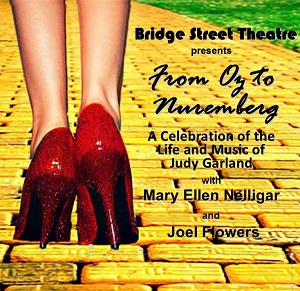 From Oz to Nuremberg

From Oz to Nuremberg is a love letter to Judy Garland, a celebration of her life and music. From 1939, when we fell in love with her as Dorothy in The Wizard Of Oz, through her MGM years to her triumphant "comebacks" on the concert stage and television, this evening pays tribute to the milestones of her legendary career.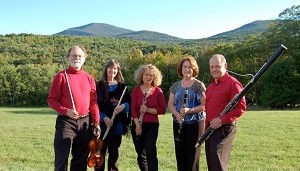 Sunday Afternoon Classics
The Hearts Content Quintet perform works by Bach, Debussy, Gounod, Ibert and Reiche
Fire and Ice
Lynn Kearney with Wells Hanley at the piano
Singer and actress Lynn Kearney appeared on Broadway replacing Sandy Faison as Grace Farrell in the original production of Annie, having previously toured with the first national company in which she understudied the role.
Lynn started her professional career with the Chicago Free Street Theater touring eight states in the Midwest. A documentary film was made of her first season with the company called A Season of Celebration, narrated by Studs Turkel. She returned to New York and appeared in the original cast of Christy based on the play The Playboy of the Western World by John Millington Synge and in several other showcase productions. Lynn then got her Actor's Equity card playing all of the white women in a children's theater production Escape to Freedom based on the life of Frederick Douglas directed by Robbie McCauley. Next she appeared in Finian's Rainbow with Charles Repole at the Jones Beach Theater. Soon after she got her big break in Annie.
On television Lynn appeared on All My Children and Edge of Night, in the latter as a mean nurse in a mental institution during the final months of the production.
Later Lynn helped create along with her long time friend and director, Rosemary Quinn, the play Ladies Lounge which played at the legendary off Broadway house LaMama. And she repeated the role of Grace in Annie at Allenbury Playhouse.
Lynn started her cabaret career working at Jan Wallman's restaurant and then for Sidney Myer at Panache Encore and then Don't Tell Mama, where she still appears regularly.
Lynn is a graduate of New York University Tisch School of the Arts and received a Pastry degree from the Culinary Institute of America. She previously studied acting with Olympia Dukakis, Alice Spivak and Lloyd Richards. She continues to study acting with Eric Michael Gillett and voice with Michael Warren.
From 1995 through 2010 Lynn worked at the television Food Network as first an intern in the kitchen, as one of the first editors of foodnetwork.com, as a production assistant and finally in the culinary production department where she wore many hats ending as the Manager of Culinary Editorial.
Lynn lives in New York City and in Catskill, New York. More at LynnKearney.com .
Wells Hanley is an Adjunct Instructor of Jazz at Virginia Commonwealth University, where he teaches Jazz Piano, Jazz Piano for the Non-Keyboard Player, and Small Jazz Ensemble. He holds a Bachelor of Music in classical piano from James Madison University and a Master of Music in jazz piano from The Manhattan School of Music. He has studied jazz piano with Bob Hallahan, Garry Dial, and Fred Hersch and has performed with David Liebman, Chris Potter, Stanley Jordan, Wynton Marsalis, Dick Oatts, Bill Watrous, John D'earth, Tim Reynolds, and Betty Carter's Jazz Ahead. He has appeared at the Spoleto Music Festival in Italy as well as The North Sea and Montreux Jazz Festivals. In addition to his work as a jazz pianist, Hanley has collaborated with Broadway singers Darius DeHaas and Tom Wopat, as well as rock musicians Brian Vander Ark, Dave Matthews, Carter Beauford, and Boyd Tinsley. Wells has served on the faculty at The New School University and at James Madison University.
A jazz pianist with deep roots in both its historical traditions and its newer paths, Hanley is also a collaborator at the keyboard with vocalists in the Broadway and cabaret styles—so sought after in New York City that he performs there several days a month. His classical expression is honed sufficiently that he can and does accompany classical vocalists for their arias at a major music festival. He also writes and sings rock, plus plays some drums and guitar as well.