When:
03/12/2021 @ 7:00 pm
2021-03-12T19:00:00-05:00
2021-03-12T19:15:00-05:00
Thang Dao
"Proxemics"
Premieres Friday, March 12 at 7pm
Choreographer: Thang Dao @tawndu
Dancers: Mary Ann Massa @maryannmassa and Myles Langston Hunter @myleslangston
Directors: Thang Dao and Shaun Clarke @shaunclarke2
Composer: James Lindsay
Director of Photography: Daniel Jacobs
Costumes: Myles Hunter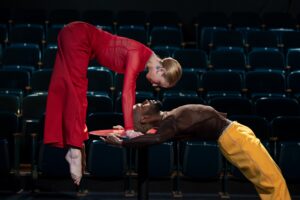 Thang Dao will explore the intersection of dance, film, and digital technology to develop a piece for four dancers that examines the complexity of human connection and relationship at the tenuous boundary nestled between proximal and distant attachment; and how the two locations are sometimes the same. The dancers navigate between different dynamics and connections with one another within the confined space to examine these delicate locations.
Thang Dao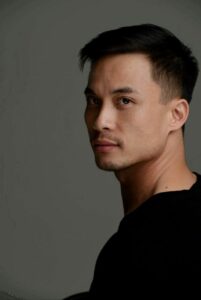 Born in Vietnam, Thang Dao currently resides between Los Angeles and New York City as a freelance choreographer, teacher, and coach. He holds a MA degree from New York University's Gallatin School. Dao received his formal dance education from the Juilliard School and The Boston Conservatory, where he received his BFA in 2001. Dao danced with the Stephen Petronio Company and the Metropolitan Opera until 2006, leaving to choreograph for Ballet Austin, Ballet Austin II, Ailey II, Ballet X, Philadanco, the Boston Conservatory along with many universities and performing arts schools nationally and internationally. His works have toured throughout the United States, Europe, and Asia with acclaimed reviews. His ballet, Stepping Ground, choreographed for Ballet Austin for the 1st Biannual New American Dance Talent, received the Audience Choice Award all four nights. Dao is the recipient of the 2008 Princess Grace Choreography Fellowship, the 2009 Special Project Grant, and the 2012 Vilcek finalist for Creative Promises in choreography. In 2012, his work, Waiting Women was featured at NYCDAF Gala: Destiny Rising at the Joyce Theater in New York. Dao was on the creative team for the James Brown Project: Get On The Good Foot commissioned and produced by the Apollo Theater under the direction of Otis Salid. In 2017, Dao—representing the United States— received first prize for choreography at the inaugural DAP Festival in Pietrasanta Italy. Dao is currently a visting guest artist at Kennesaw State University.
Mary Ann Massa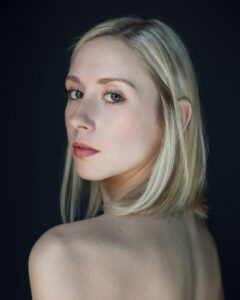 Mary Ann Massa was born and raised in Old Bridge, New Jersey. Mary Ann graduated from The Conservatory of Dance at Purchase College in 2019 with a BFA in dance and a concentration in Ballet. During her time at Purchase, she had the opportunity to perform works by George Balanchine, Norbert De La Cruz lll, Gregory Dawson, Michelle Thompson Ulerich, and Stuart Loungway. Additionally, she got to perform a duet at the Kuan Du Arts Festival in Taiwan in 2017 choreographed by Norbert De La Cruz lll. She attended workshops and programs at Ballet X, Complexions Contemporary Ballet, San Francisco Conservatory Forsythe Program,The Rock School, and more. Currently, Mary Ann is in her second season with New Jersey Ballet Company.
Myles Langston Hunter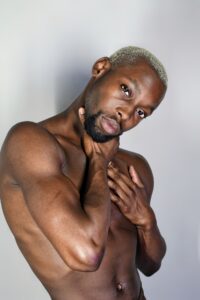 Myles Langston Hunter is a native of Los Angeles, California where he attended the Los Angeles County High School for the Arts. Myles is a recipient of the Irene Diamond Scholarship to attend the Juilliard School majoring in Dance. While attending Juilliard, he has performed the works of choreographer Katarzyna Skarpetowska. He has also had the honor of performing at the Guggenheim Museum, showcasing the works of choreographer Helen Simoneau.
Towards the completion his sophomore year at Juilliard, Myles along with four other Juilliard students, were selected to travel to Botswana, South Africa to teach dance and theatre to underserved students interested in the performing arts. He also spent three weeks at Lines Ballet in San Francisco, California training and preparing to return to Juilliard for the beginning of his 2017/2018 junior year. During the summer before his last year at Juilliard, Myles spent time dancing at several program like Perry-Mansfield, Bodytraffic, NDT, and Arts Umbrella. Going into his senior year Myles is prepared to continue his thirst of learning about his and other art forms. Myles graduated Juilliard May of 2019, and has had the privilege of freelancing throughout New York.
In his spare time, Myles builds his skills as a clothing, costume and dance wear designer. He is the creator, founder and seamster of a clothing line called Luxury Langston. Myles is definitely following in the footsteps of dancer, choreographer, designer and teacher Geoffrey Holder.