When:
05/06/2018 @ 2:00 pm – 3:30 pm
2018-05-06T14:00:00-04:00
2018-05-06T15:30:00-04:00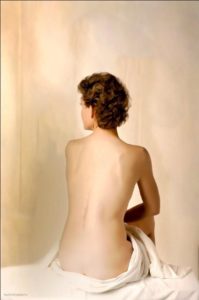 An autobiographical account of the life of Gala Dali, celebrated wife and muse of Surrealist artist Salvador Dali. Told with some reluctance and use of the Tarot.
Gala Dali was the wife and muse of the great surrealist artist, Salvador Dali. She was born in Russia, and escaped as a teenager to become the mistress and muse of great artists Paul Eluard, Max Ernst, and finally Dali. Her capacity to inspire was only equaled by her expectations of excellence from them. Dali painted exquisite and sensual tributes to her throughout his life, making her the central figure in much of his work. As Dali became more and more of a public personality, Gala receded further into the shadows, keeping her mystery intact.  This play explores her version of her own story, as she might have agreed to tell it – as a reading of Tarot.