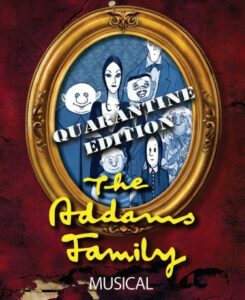 Bridge Street Theatre presents
THE ADDAMS FAMILY: QUARANTINE EDITION
A Musical by Andrew Lippa, Marshall Brickman, and Rick Elice
Staged and Music Directed by Michelle Storrs-Ryan
Choreographed by Marcus McGregor
Sets and Lights by John Sowle
Costumes by Michelle Rogers
Make-Up by Lisa Wood
Production Stage Manager: Eve Kelly
CLICK HERE FOR PRODUCTION PHOTOS
Performances are Thursday – Sunday, August 12-22, Thursdays, Fridays and Saturdays at 7:30pm, Sundays at 2:00pm. Thursday, August 12 and Sunday, August 15 are Pay-What-You-Will performances. The performance runs 90 minutes with no intermission.
Regular tickets are $22 online, $10 for students, $25 at the door.
For the safety of all attendees Bridge Street Theatre requires attendees to wear masks at all times while in the theatre. For details CLICK HERE.
Bridge Street Theatre returns to full production with a very special event. With financial support from The Bank of Greene County, Stewart's Shops and Price Chopper, and continued support from the New York State Council on the Arts and the Greene County Initiative Program, administered by CREATE (aka Greene County Council on the Arts) we have gathered a cast of primarily Catskill High students and former students to provide them with their first performance opportunity in almost two years.
We've chosen a special version of THE ADDAMS FAMILY MUSICAL, dubbed THE QUARANTINE EDITION, which shortens the show to one act and encourages the actors to adhere to social distancing guidelines (with some notable exceptions).
The production is helmed by Catskill High stalwarts Michelle Storrs-Ryan as stage and musical director and Marcus McGregor as choreographer, with designs by BST regulars – John Sowle for sets and lights, Michelle Rogers for costumes and Lisa Wood for makeup. Alexa Powell and Jill Sutton are providing Addams Family artwork for the backdrops. The production stage manager is Eve Kelly.
The cast features
Zachary Pesner as Gomez
Anna White as Morticia
Sarah vonEgypt as Wednesday
Brandon Liardo as Pugsley
Nate Storrs as Uncle Fester
Molly Osswald as Grandma
Elisha Clause as Lurch
Andrew Tran as Mr. Beineke
Alexandra Hallam as Mrs. Beineke
Magnus Bush as Lucas
Lily Gallagher, Lyra Rosenblatt, Michael Keck, Gavin Hurler as Ancestors
Bios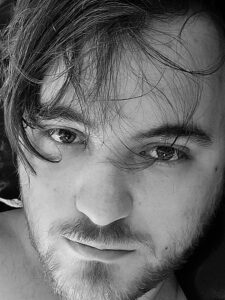 Zachary Pesner (Gomez): This is Zac's first show on the Bridge Street Theater's stage and he is both humbled and honored to be part of this talented cast. Zac has been a performer since the ripe old age of 6 where he messed up his line in his Spanish Class skitt. He has most recently been seen at the Saint Michael's Playhouse's production of Tilly the Trickster where he played "Dad." Zac would like to wish the cast Break a Leg, just not yours!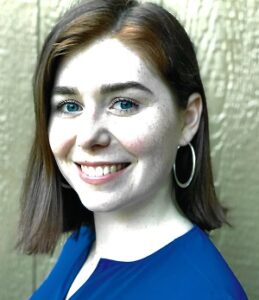 Anna White (Morticia): Anna is so thrilled to be back on stage and very grateful for the opportunity to be in this production of The Addams Family. Her recent credits include Head Over Heels, The Curious Incident of the Dog in the Nighttime, All Shook Up, and Top Girls. She recently graduated with a BA in Musical Theatre from SUNY Cortland. She would like to thank everyone who has been a part of the process and everyone who is coming to see this wonderful show!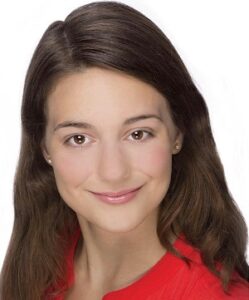 Sarah vonEgypt (Wednesday): Sarah is very excited to be doing her first show here at Bridge Street! She is ecstatic to have the opportunity to play Wednesday Addams. She currently lives in Poughkeepsie, NY. She is currently going into her senior year at SUNY Cortland getting her BFA in Musical Theatre. Favorite credits include Joanne (Godspell), Mary (The Children's Hour), and Patty (Grease). Sarah would like her family and friends for all of their love and support. She would also like to thank everyone involved here for welcoming her into this company. Break legs, everybody!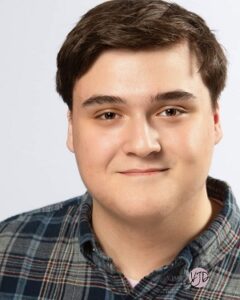 Brandon Liardo (Pugsley): Brandon has been given an opportunity by the Catskill Bridge Street Theater to perform in this year's show. Brandon Liardo has received the role of Puggsly Adams in the Addams Family and is very grateful for it. Ever since high school, Brandon has always had an interest in theater and being ripped away from it by Covid was not an ideal way to end it. This show gave Brandon one final chance at doing what he loves most, singing and performing. He hopes you all enjoy the show.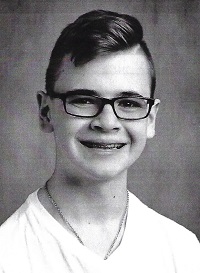 Nate Storrs (Fester): Nate is 15 years old and a junior at Greenville HS. His last production he played in was "Fiddler on the roof". Nate is beyond happy to be able to play as Uncle Fester in this production. Nate participated in the NYSSMA festival of 2021, and his hobbies include fishing and volleyball. He thanks his mom for the opportunity she has given him.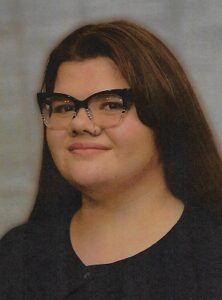 Molly Osswald (Grandma): Molly started her acting career in various TV commercials at only 5 years old. She then started portraying various family members in scripted fictional reenactment events at Clermont State Historic Site starting when she was only 8 spanning to today. Molly's first professional on stage role was her portrayal as Boots in Revenge of the Space Pandas at Bridge Street Theater in 2017. Following Boots was her part in the ensemble of Beauty and the Beast at Catskill High School in 2018. In 2020, Molly had the privilege of joining the cast of Modern Love, an Amazon Prime Tv series, as a background character. She has been a Girl scout member for over a decade and is a new 4-H member. She was born and raised in Catskill New York and hopes to continue her acting career here in the future.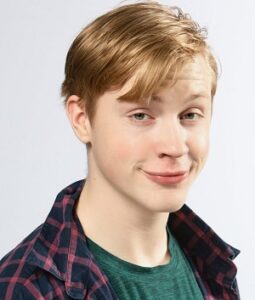 Elisha Clause (Lurch): This is Elisha's fifth performance for musical theater and is proud to take on the role of Lurch. His past theater experience was through the Catskill High School theater programs. He has also participated in other musical activities such as NYSSMA and All-County, along with getting nominated at the High School Musical Theater Awards held at Proctors and performing in the 2020 Honors Performance Series where he sang on Carnegie Hall. He would like to thank his High School Choir director for introducing him to these experiences as well as the Bridge Street Theatre and all its supporters.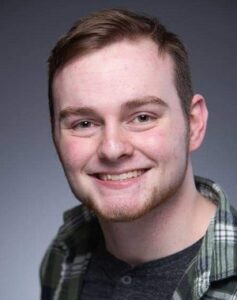 Magnus Bush (Lucas Beineke): This is Magnus's second show at Bridge Street Theater. Two years ago he was "Kyle" in "The Shaggs Philosophy of the World". This time around he will be playing the part of Lucas Beineke and couldn't be more excited. Magnus has also taken part in musicals at Catskill Highschool. He played as "Beast" in "Beauty and the Beast" as well as "Oliver Hix" in "The Music Man". He would like to thank Michelle Storrs for the opportunity. He cannot wait for everyone to see what they've all prepared!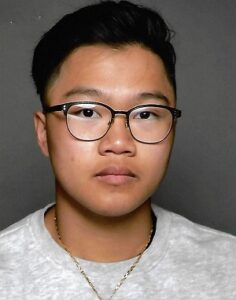 Andrew Tran (Mal Beineke): Andrew is a former actor for Catskill High School Musical Productions from 2016-2019, and will be playing the role as Mal Beineke in this years Bridge Street Theatre production. It's great to have him back and be able to work with him again for he is still the Andrew we know and love. He hopes you all enjoy the show!!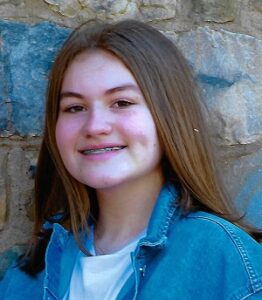 Alexandra Hallan (Alice Beineke/Ancestor): Alexandra is a 14 year old actress going into 9th grade in the 2021-2022 school year. She has performed at Bridge Street Theater before. She is a tri-sport athlete. She plays soccer, basketball, softball, and is an equestrian. She performed in the high school production of 'Beauty and the Beast'. She has attended NYSSMA and All-County for several years. She is a Junior Leader in the NYS FCCLA and plans to continue with FCCLA and become a State Officer. If she could do anything, she would play ice hockey, and perform on-screen acting.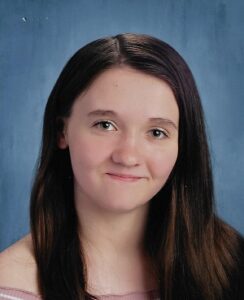 Lily Gallagher (Ancestor/Lupe): Lily is very grateful to be playing as Lupe. This is her third performance at the Catskill Bridge Street Theatre, along with Revenge of the Space Pandas and River of Dreams. Lily is a student at the Catskill High School and has participated in the productions of Once Upon a Mattress and Beauty and the Beast. She has also been in events such as NYSSMA and All-County and has participated in chorus for six years. Lily has always had a love and passion for performing and hopes to continue to be in as many future productions as possible. She would like to thank everyone involved in making this show possible.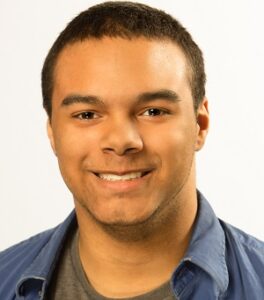 Michael Keck (Ancestor): This is Michael's fourth year in the performing arts and is excited to be in The Addams Family as an ancestor and to work alongside everyone he is working with this year.He is in his senior year.He has worked in previous shows at the theater like stage crew for the Shaggs at the Bridge Street Theater two years ago and Revenge of The Space Pandas as the executioner's assistant three years ago. Michael is going to be in his senior year when school starts again and is going to college for the performing arts. Michael is very thankful for being accepted into the show and can't wait to perform for everyone who is going to watch the show. He hopes everyone enjoys the show too.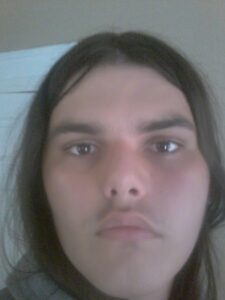 Gavin Hurler (Ancestor): Gavin's most recent work with Bridge Street Theatre was on River of Dreams. He played a variety of roles including Henry Hudson, and Robert Fulton. Because of that experience, he has found a new passion in musical theater. He's hoping for many more experiences once COVID restrictions are lifted. He is thrilled to be working on the Addams Family. Working at Bridge Street again has been very cool!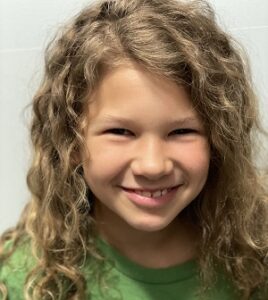 Lyra Rosenblatt (Ancestor): Lyra is 8 years old and is thrilled to be in the Addams Family. She has performed once before on this stage in "Just a matter of time". She has also performed in three musicals with Good Cause Club and a production of Little Mermaid Jr with Cue theater. She loves to dance, swim, and play with her pup Pebbles. She would like to thank her whole extended family for supporting her!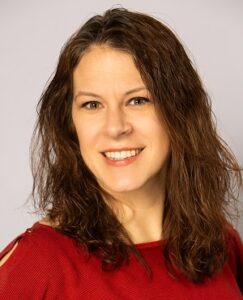 Michelle Storrs-Ryan (Stage and Musical Director) Michelle is in her seventh season of directing musical productions at Catskill High School. Previous productions include "Grease," "Anything Goes," "The Little Mermaid," "The Music Man," "Beauty and the Beast," and Covid-canceled "Pippin." Previously, she worked in the pit band of Catskill productions from "Seussical" through "Once Upon a Mattress." While at Catskill Elementary, Michelle directed and performed in three murder mystery dinner theatres that benefited the CMPSA. She directed "Into the Woods, Jr." at the Brighter Choice Charter School in Albany, NY in 2014. This is Michelle's third musical production at Bridge Street Theatre, as she was the music director for "The Shaggs: Philosophy of the World" in 2019, and the revival of Hudson Talbot's "The River of Dreams" in 2020. Michelle currently serves as the President for the Greene County Music Educators Association (GCMEA), Stage Crew Advisor at Catskill HS, and Department Chair for the Fine Arts Program at Catskill CSD. She chaperones select students to perform at Carnegie Hall and Sydney Opera House with the Honors Performance Series.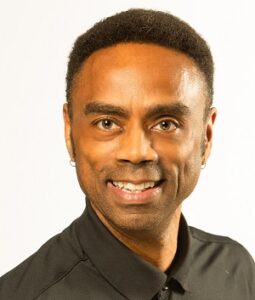 Marcus McGregor (Dramatics Director/Choreographer) Marcus studied ballet at The Hartford School of Ballet and Dance Theatre of Harlem. He was a member of Dance Theatre of Harlem and Feld Ballet New York. He received his Pilates Instructor certification from Balanced Bodies and certification in Fitness from The American College of Sports Medicine. Marcus taught in many NYC health clubs and currently teaches Pilates and Personal Fitness classes at Re-center Pilates in Albany. This is Marcus' third season with Catskill. Marcus works with the Coxsackie-Athens HS Drama productions. He worked with The Two of Us Productions production of Jesus Christ Superstar and The Center of Performing Arts in Rhinebeck, NY choreographing "Carousel" and "Dark of the Moon." Marcus teaches ballet at Creative Studios in Coxsackie and Hudson Valley Academy of Performing Arts in West Taghkanic. Marcus has taught various forms of dance at Catskill and Coxsackie-Athens School Districts.

Michelle Rogers (Costumes) Michelle began costuming plays while in college and continued working on high school productions throughout her teaching career. She's designed costumes for Marat/Sade, A Midsummer Night's Dream, Oliver!, and Pride and Prejudice, among others. Now retired from education, Michelle is delighted to be working with Bridge Street Theatre. She has been the costume designer for The Tavern, Frankenstein, The Effect of Gamma Rays on Man-in-the-Moon Marigolds, How to Pray, Redwood Curtain, Frankie & Johnny in the Clair de Lune, Leni, Driving Miss Daisy, The Letters, The Shaggs, Better and The Subject was Roses.
Lisa Wood (Makeup) Lisa started out 15 years ago as a self taught children's face painter. She worked her way up to full body painter and special effects makeup artist. Then after working for other photographers as a makeup/hair stylist and total set styling, she decided to branch out and photograph her own work, specializing in fantasy, food, boudoir, family portraits, and fall/holiday mini shoots. She has also donated her time to assist with makeup on the Catskill High musicals for the last several years. She believes that you should love what you do. I have finally gotten to that place. She is currently based in Earlton, NY. https://www.instagram.com/lisam.wood
Eve Kelly (Production Stage Manager) BA in Theatre & Fine Arts, University at Albany '18. Select credits include NYC: Fern Hill (59E59, A1), Sasha Velour's Pridegowns (Abron's Art Center, A/V Tech), Series A Marathon Lepers (EST, RSM), Amahl and the Night Visitors (On Site Opera, PA), My Name is Gideon (AFO, PA).Tours: Turning 15… (Loire Valley, PSM, '20) The Monster Who Ate My Peas (ArtsPower, CSM, '19) Turning 15…(Loire Valley, TD, '19) Polkadots (Duda Productions, ASM/A1, '19) Regional: Summer Stage Marathon (CapRep, SM), 100 Years (Troy Foundry Theatre, PSM), West Side Story (BSC, SM Intern), Ragtime (Park Playhouse, PSM). Thanks everyone for their hard work & commitment to telling this wonderful story! Follow her @auqwirdtraveler & evekellytech.com.