When:
01/06/2019 @ 2:00 pm – 3:30 pm
2019-01-06T14:00:00-05:00
2019-01-06T15:30:00-05:00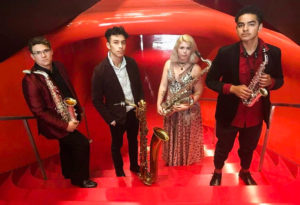 Winner of the 2018 Frances Walton Competition, this vibrant and youthful ensemble, based in San Jose, CA, is dedicated to performing a wide array of repertoire ranging from underrepresented contemporary works to transcriptions from the baroque, classical, and romantic eras. Their one-time-only pitstop in Catskill is guaranteed to warm a wintry upstate afternoon. These kids take no prisoners!