When:
2019-02-01T00:00:00-05:00
2019-02-02T00:00:00-05:00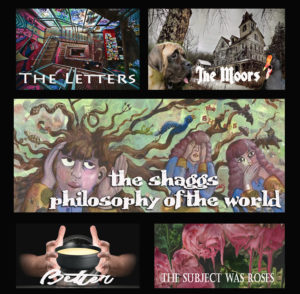 The 2019 Season
April 25 – May 5. THE LETTERS by David Zellnik (World Premiere)
May 30 – June 9,. THE MOORS by Jen Silverman
July 11 – 21. THE SHAGGS: PHILOSOPHY OF THE WORLD
Sept 12 – 22. BETTER by Michelle Carter (World Premiere)
Oct 17 – 27, THE SUBJECT WAS ROSES by Frank D. Gilroy
Other 2019 Events
January 6. Zelos Saxophone Quartet
January 27. CHARLES BUSCH: NATIVE NEW YORKER. A brand-new cabaret show with the fabulous Charles Busch, accompanied by Tom Judson
March 22-23. I LOVED LUCY by Lee Tannen. With Charles Busch as Lucille Ball.
April 7. LIFE HAPPENS. A new cabaret by Flo Hayle
June 22. BRIDGE STREET BELLY DANCE 2019
August 15 – 25. A Shakespeare Sampler. Steven Patterson in SHYLOCK, by Gareth Armstrong in repertory with Roxanne Fay' take on the real Lady Macbeth.
November 8-10. RIVER OF DREAMS by Hudson Talbott, music and lyrics by Frank Cuthbert, directed by Jay Lesenger.
November 22-24. Concrete Temple Theatre PACKRAT performances
November 16-18. JUST A MATTER OF TIME. A musical by Sandra Dutton.
Movie Mondays. Showings of odd and unusual films on occasional Monday evenings. Curated by Steven Patterson.
 And more to come.