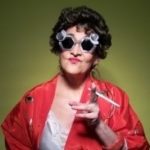 Woman Before a Glass
Judy Rosenblatt as Peggy Guggenheim comes to the Bridge Street Mainstage direct from it's smash hit run in London. Directed by theatre legend Austin Pendelton.
Read More...
---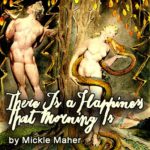 There Is a Happiness That Morning Is
After a highly inappropriate display of public affection on the main lawn of their rural New England campus, two undergraduate lecturers on the poetry of William Blake must now apologize to a classroom full of their students or risk losing their jobs. This scathingly funny comedy, written entirely in rhymed couplets, is an unexpectedly raucous celebration of art, ardor, and academia.
Read More...
---
Riot With Three
RIOT WITH THREE. Dynamic classical ensemble "Riot With Three" – Alison Davy, soprano; Gene Rohrer, piano; and Javier Oviedo, saxophone) – presents an exciting and eclectic program of traditional and contemporary chamber works. Sunday September 23 at 2:00pm. $20 General Admission, $15 for BST 2018 Season Subscribers, $10 for Students ages 21 and under.
Read More...
---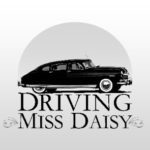 Driving Miss Daisy by Alfred Uhry.
It's 1948 in Atlanta, Georgia, and Boolie's aging mother has totaled her car. He insists she get a chauffeur, and he hires Hoke, an unemployed black man who spends the next 25 years driving "Miss Daisy." Winner of the 1988 Pulitzer Prize for Drama.
Read More...
---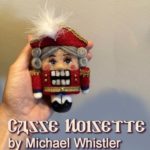 Casse Noisette
World Premiere! CASSE NOISETTE (The Nutcracker) masterfully interweaves the biography of composer Pyotr Ilych Tchaikovsky with a modern story about a deeply-closeted American high school teacher obsessed with Tchaikovsky's glorious music. Sugar Plum fairies and phone sex workers collide in this tale about discovering the strength to be true to one's self, no matter what the cost. Mature audiences only.
Read More...